According to think tank, the Institute for Human Rights and Business, across Southeast Asia, an estimated 10 million migrant workers live and work in major destinations such as Malaysia, Singapore and Thailand. 
Malaysia is home to around two million documented migrant workers, comprising about 15 percent of the country's total workforce. In neighbouring Singapore where its population is over five million, roughly one million people are in the foreign work force. Whereas an estimated four to five million migrants are working in Thailand.
The coronavirus pandemic has proven to be challenging for many people, and migrant workers are not excluded. 
With movement restrictions from March to May 2020, it was estimated that over 100,000 workers from Myanmar, 50,000 from Cambodia, and 60,000 from Lao PDR went home after losing their jobs in Thailand. Similarly, in Malaysia, 40,000 migrant workers from Thailand and 12,000 from Indonesia also returned home.
Singapore which was initially lauded for its gold standard approach in tackling the health crisis saw thousands of infections among its migrant workers in 2020. The situation seems to be under control now, thanks to the island-state's excellent preventive measures.
However, the same problem is now seen in other ASEAN member states, notably Thailand in recent weeks.
Just last month, an outbreak occurred in Samut Sakhon – just southwest of Bangkok – linked to a seafood market. The index case at the market is believed to be a 67-year-old shrimp seller who tested positive for the deadly disease sometime mid-December. 
Most of the recent infections were migrant workers from neighbouring Myanmar. 
On 18 December 2020, Thailand had recorded over 4,000 cases with 60 deaths related to COVID-19. Today, the kingdom has reported 12,423 cases and 70 deaths to date – a nearly 300 percent increase in just 30 days. 
Nevertheless, the number of infected migrant workers could in fact be more than reported. Pakpoom Sawangkhum, president of the Proud Association which helps vulnerable communities in Samut Sakhon, said that some migrants are reluctant to get tested because of their illegal status. Moreover, those who have tested positive could also perhaps be refusing treatment in an effort to remain employed.
The new coronavirus wave which has spread to other provinces has prompted the enaction of a partial lockdown in Bangkok earlier this month – which will affect businesses such as bars, massage parlours, and gyms, among others.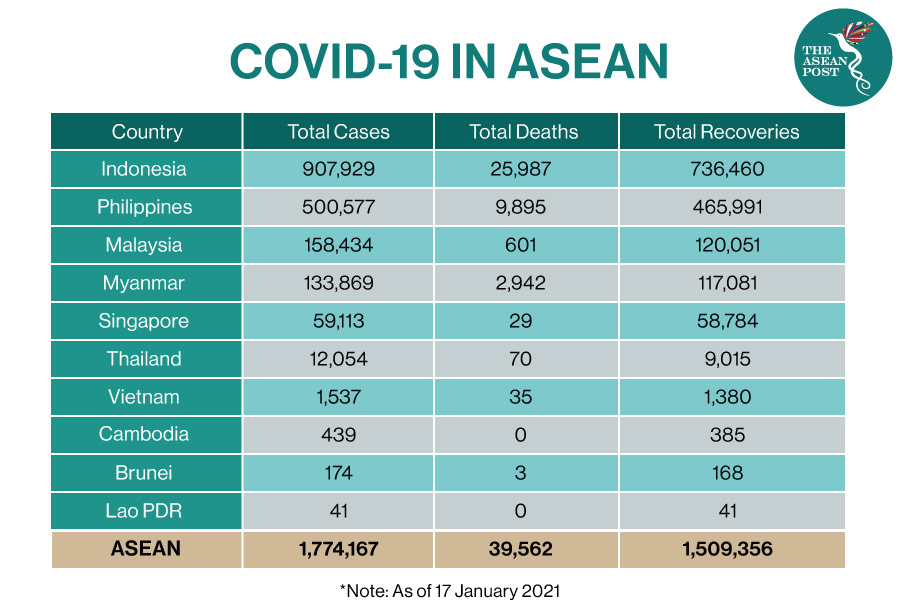 Anti-Myanmar Sentiments
Since the outbreak in Samut Sakhon where 400,000 migrant workers live – mostly from Myanmar – the community has been blamed for importing COVID-19 into Thailand. 
Last month, Thai premier Prayut Chan-o-cha said workers from Myanmar who had "snuck in and out" of Thailand were behind the cluster, and raised the prospect that Thai officials had helped them cross the border.  
The migrant workforce faces widespread discrimination, and the outbreak has ignited an anti-Myanmar sentiment among some Thais.
"I would not get close to them under any circumstances," said Maneerat Jekpan, a food vendor in Samut Sakhon, admitting she was "anti-Burmese". Nevertheless, despite her animosity, she still brought food to the quarantined workers because she was "worried they wouldn't have anything to eat."
Hate speech against Myanmar migrant workers has also been expressed on social media. However, not everything on social media has been negative, with some Thais defending the migrant workers.
"Myanmar people are being labelled for spreading COVID-19, but the virus doesn't discriminate," said Sompong Srakaew of the Labour Protection Network, a Thai group that helps migrant workers.
Surge In Cambodia
Other than migrant workers from Myanmar, it was reported that more than 150 Cambodian workers in Thailand have also tested positive for the viral disease. This has led to many Cambodian migrant workers fleeing the Land of Smiles as cases and deaths in the latter kingdom increases. 
Although Cambodia has only reported 439 confirmed cases so far, local media said the situation was "alarming" as the country continues to register COVID-19 cases among returning workers. Out of all the infections in the ASEAN member state, 69 are migrant workers from Thailand.
It was also recently reported that China – Cambodia's staunch ally – will donate one million doses of its Sinovac coronavirus vaccine to the ASEAN member state. 
"To prevent the nation and people from being infected with this deadly virus, we have to use vaccines that were already used on Chinese leaders and millions of people... We cannot wait any longer," said Cambodia's leader, Hun Sen.
Related Articles:
Saving Singapore's Migrant Workers