A 2019 report by the United Nations Economic and Social Commission for Asia and the Pacific (UN ESCAP) estimates that 15 percent of the global population is made up of persons with disability, which makes them one of the largest minority groups in the world. 
In Asia and Pacific this translates to 690 million people. This is expected to increase in the coming decades with an ageing population, longer life expectancy, and an increasing number of injuries resulting from situational and natural disasters among other factors. 
It is no surprise that persons with disabilities face a multitude of barriers that restrict their full participation in society on an equal basis. These groups are in a particularly high risk of being left behind in the development process.
Although globalisation has brought about an economic boom in developing countries, it has also contributed to growing inequalities – which has a disproportionate impact on persons with disabilities. 
Another report by the UN Department of Economic and Social Affairs found that a higher percentage of persons with disabilities are living under the national poverty line. This is an existing predisposition that persons with disabilities are subjected to. 
Accessibility is vital for developing nations that wish to move forward economically as well as socially. 'Accessibility' is the breaking down of barriers across sectors that prevent persons with disabilities and the broader population from participating in society on an equal basis with others. 
This includes everyday routines that able-bodied persons enjoy; entering or exiting a residential building, crossing a street, going to school, or entering an office building, as well as the ability to communicate, which are common barriers to employment and education opportunities.
Although global awareness of disability-inclusive development is increasing, full and effective integration programs are still lagging behind in Asia. This is no longer excusable since the relevant technology to ease the integration process is already available.
Accessibility and integration for persons with disabilities are two aspects of progress that go hand-in-hand. Accessibility opens doors to education and employment, failure to comply with one aspect creates barriers to the other. For example, local media in Thailand reported that the country has a 20 to 90 percent non-compliance rate in terms of building accessibility for the disabled. This has trickled down to employment rates too, where 71.5 percent of persons with a disability were unemployed in 2018.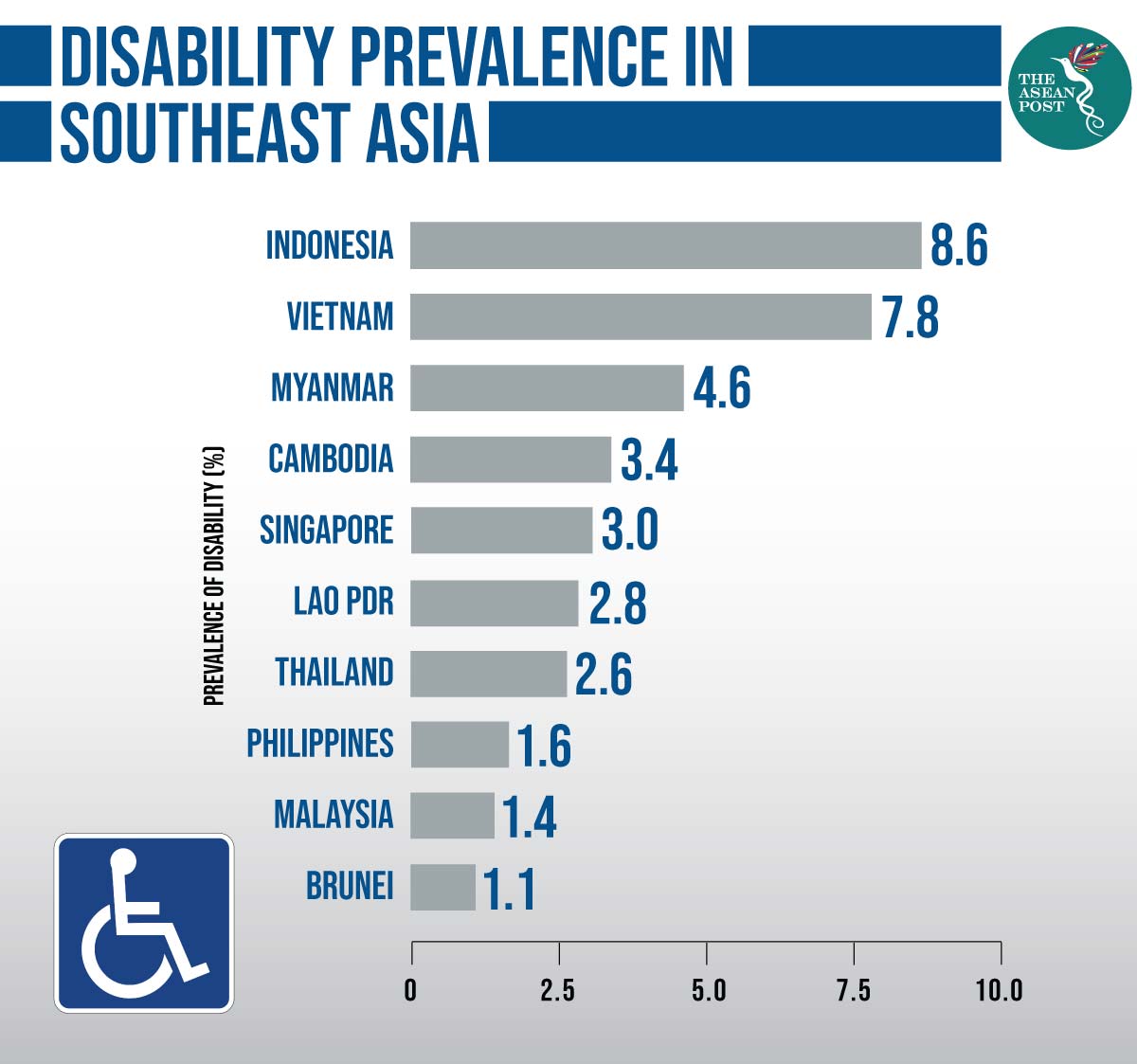 Using tech to integrate the disabled
In 2019, Roy Allela from Kenya invented a pair of gloves called the Sign-IO that converts sign language motion into audio speech. He was inspired to develop these gloves due to the difficulties that his niece was having to endure.
"Six years ago, I became an uncle and my niece was born deaf. As she was coming of age, we found it challenging to communicate with her and understand what she was saying," said Allela, "As she signs, we paired the gloves with a phone via Bluetooth and the sign would be vocalised on the phone with audio on the other side," he explained.
Allela's invention is among some of the major technological innovations revolutionising the way persons with disability are experiencing the world. It is able to provide the modes of communication that minimise the hurdles of integration for the disabled – not to mention the discrimination and stigma that they are forced to endure in society. 
Technology paired with effective policies for the disabled is a key area for growth in developing countries that wish to improve their economic and social status. Innovations such as the Assisted Vision Smart Glass and communicator alternatives have made incredible breakthroughs for persons with disabilities. 
Special schools in the ASEAN region have the responsibility of introducing these technologies for children with disabilities as early as possible. Government support and priority for this group is important for their successful integration into mainstream society as we have already seen in most parts of Europe.
Related articles:
Indonesia bans pregnant, LGBT job hunters