Indonesia has the largest number of COVID-19 infections in Southeast Asia. As a solution, the populous ASEAN member state has tried to obtain a vaccine as a way to minimise the spread of the coronavirus in its population of over 273.5 million.
The recent visit of the Coordinating Minister for Maritime Affairs and Investment, Luhut Binsar Panjaitan to China is one of Indonesia's steps to obtain a vaccine from the country. In fact, the government in Beijing has stated that it wants to make Indonesia a vaccine hub in Southeast Asia.
Foreign Minister, Wang Yi has said that China "will continue to increase cooperation, especially sharing technology and experience, so that Indonesia can become a vaccine production centre in the Southeast Asia region."
Until now, Indonesia has been used as a trial site for vaccine development by Chinese firm, Sinovac, which has collaborated with local vaccine and serum manufacturer, Bio Farma.
Although some say that China-Indonesia cooperation on vaccine development would benefit Indonesia, the latter needs to be careful given China's limited experience in vaccine production. And even if the outcome is successful, it would only increase Indonesia's dependence on China. 
China Has No Experience
Vaccine production is expected to improve China's image on the international stage. 
However, historically China has a negative record in developing vaccines. 
A major incident occurred in 2018, when 200,000 children inadvertently became guinea pigs for a failed diphtheria vaccine used for cough and tetanus. The Institute of Biological Products was also penalised for incorrectly administering the manufacturing procedure for its 2016 DPT vaccine, a combination vaccine against three infectious diseases in humans: diphtheria, pertussis (whooping cough), and tetanus. 
The above incidents are just some of the examples that China is not truly ready to become a producer and leader in providing a COVID-19 vaccine.
Not only that, most Chinese have also rejected participation in vaccine trials due to China's limited experience in the field. That fact was conveyed by David Broniatowski, chair of the George Washington University laboratory in the United States (US), who said that, "Many Chinese residents express their concern about the possible threat posed by the vaccine. The concern is growing not only for the rabies vaccine but for all vaccines from Changchun Changsheng Biotechnology. "
This is one of the reasons why China has tried to carry out its human vaccine trials in other countries such as Indonesia and Brazil.
Some of these countries, nonetheless, have decided to halt the trials. Brazil has decided to do so on the grounds that the vaccine trials could harm its people. On 21 October, 2020, through his official twitter account, President Bolsonaro said, "The Brazilian people will not be anyone's guinea pig. So, Brazil will not buy the Sinovac vaccine."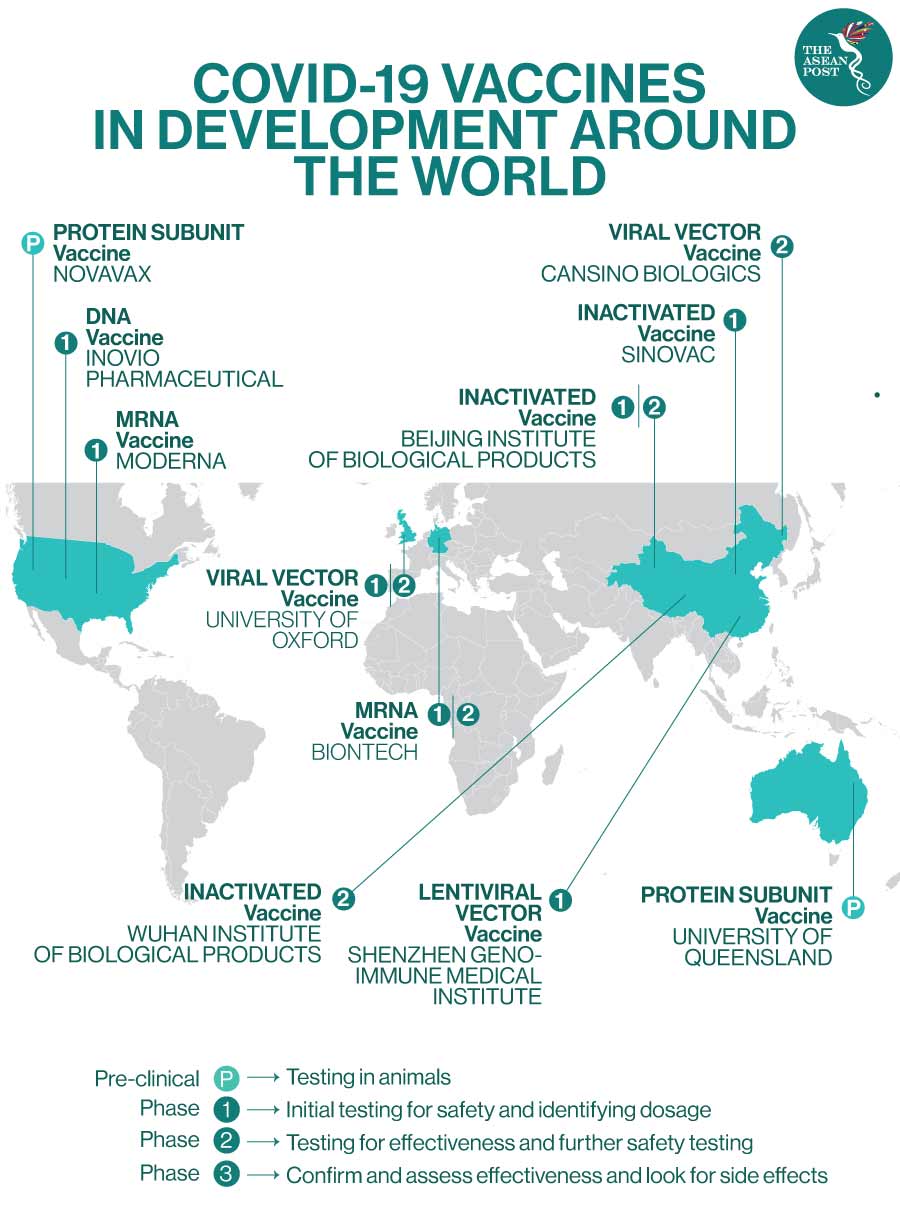 Despite Brazil's refusal, Indonesia has not seen this as a warning sign and is probably only looking at the vaccine as an opportunity to get its economy back on track faster. A report from the Central Statistics Agency (BPS) stated that Indonesia's economy experienced a contraction of 3.49 percent in the third quarter of 2020. Hence, the Sinovac vaccine is possibly something that the Indonesian government sees as a tool to indirectly revive the economy. 
With China's limited vaccine experience, rejections from countries like Brazil and even resistance from the Chinese people themselves, Indonesia should take a careful and measured approach when cooperating with China on vaccine trials given the large number of volunteers involved in the process. 
Indonesia should not use its people as a tool for testing a vaccine that has yet to be proven successful for the sake of reviving its economy.
Growing Dependence On China
In the last five years, China's foothold in Indonesia has increased.
It was reported that in 2019, China had become the second largest investor in Indonesia with a total investment of US$4.7 billion; equivalent to 17 percent of total foreign investment in the country. 
Before the COVID-19 pandemic, China was Indonesia's biggest trade partner. In 2019, Chinese exports to Indonesia were worth US$25.8 million, equivalent to 16.68 percent of total exports. 
The two countries recently signed an agreement to promote the use of local currencies – the Chinese Yuan (RMB) and Indonesian Rupiah (Rp) – in trade and investment transactions.
China has also expanded its cultural efforts through various events and initiatives, and has established Confucius Institutes across Indonesia.
Mohammad Faisal, Director at the Center of Reform on Economics (CORE) Indonesia, has warned that Indonesia is becoming increasingly reliant on China.
With the new vaccine deal, Indonesia has empowered China to provide a solution to its growing COVID-19 crisis; raising the possibility that Indonesia will become even more dependent on China as the superpower gains an increased foothold in the country.
This does not mean that Indonesia should reject the vaccine plan outright. If the Chinese vaccine works, it could be a great solution to not only ending the COVID-19 pandemic in Indonesia, but also a great step towards restoring the economy. However, Indonesia needs to be prepared for the possible consequences of such a scenario. 
Related Articles:
US Urges Caution On China & Russia Virus Vaccines