The ASEAN Post recently published an article highlighting Thailand's need to upgrade its people's skills. It was noted that this was particularly important if the country intends to draw more investors to its ambitious Eastern Economic Corridor (EEC) project.
Earlier this week, Thailand's Education Minister Nataphol Teepsuwan announced that the Office of the Vocational Education Commission will work to draw up a new education curriculum and newly designed training programmes.
He said that there would be a focus on advanced technology such as robotics, artificial intelligence and automation. These were areas where young Thai graduates can confidently look forward to better remuneration, well above current salary levels of university-educated graduates.
On top of this endeavour, it would seem that the Land of Smiles is about to get support from none other than popular social media platform, Facebook which could serve to be the icing on the cake.
Thai media reported yesterday that Facebook has launched a programme aimed at enhancing digital skills in the Southeast Asian country. The social media giant hopes to train two million people through the "We Think Digital" programme in Asia-Pacific by 2020.
"Thailand is the fifth country where Facebook has rolled out its 'We Think Digital Programme' in APAC, as the country has a lot of Facebook users and the government is driving towards digital transformation and a digital economy policy," the media quoted Simon Milner, vice-president for public policy in Asia-Pacific at Facebook, as saying.
He added that Facebook co-developed the programme with experts and advisory groups with courses and activities tailored to the country.
"We build digital skill and literacy that would serve as basic fundamentals to enable a high quality of digital citizenship that can utilise maximum positive benefit from digital technology, particularly social media."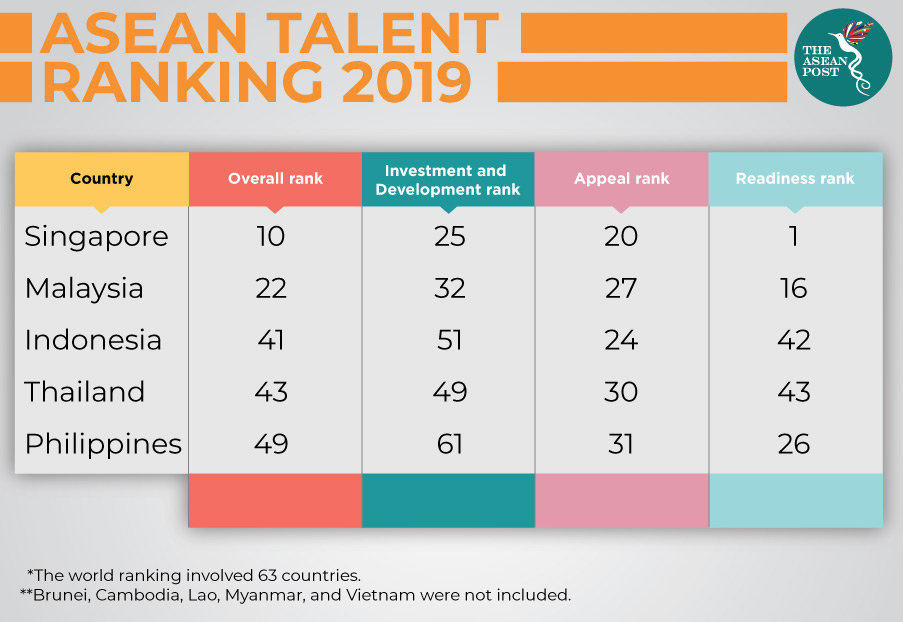 The programme includes both, online and offline activities catered to people aged 13 to 25 and those above 45.
Milner pointed out that basic knowledge for digital citizenship includes avoiding sharing personal data or accounts online, using two factors for identity authentication and making sure what is shared online fits the audience. He warned that what people share online becomes a "digital footprint" that could have consequences in the future.
A problem
While it can be certain that this help from Facebook is indeed welcomed, Thailand must not ignore core issues that its education system is facing. This could be the determinant as to whether Thailand would be able to upgrade its peoples' skills at all.
Among the core issues is none other than corruption. In July, Pornamarin Phromkert of Khon Kaen University produced a detailed two-year report on the matter concerning the provinces of Kalasin, Khon Kaen and Mahasarakham.
The report states that corruption is deeply embedded in Thailand's education system with everyone from politicians down to staff and owners creaming off tens of millions of baht from school budgets. Pornamarin noted that everyone was sticking their hands into the cookie jar.
As an example of low-level corruption, Pornamarin cited a case where a shop wrote out a bill for 50,000 baht (US$1,621) but the school paid just 5,000 baht (US$162) for supplies.  
According to the report, funds intended for school meals, book purchasing, and school supplies were routinely siphoned off. There was also endemic corruption in matters of school entrance payments. Some 30 percent of school building projects were corrupt in some way or other. Funds for projects were diverted into the pockets of corrupt ministry officials and politicians all the way down to school directors. Donations to schools were routinely stolen. In addition, there were corrupt practices surrounding teacher co-operative schemes; especially in the procurement of football pitches for schools.
Jacques Hallak and Muriel Poisson from the United Nations Educational, Scientific and Cultural Organization (UNESCO) once wrote that corruption in education is a system for personal gain which affects the quality of public goods and services, including the quality of education in different parts of the education system.
Educational Policy and Administration expert, David Chapman says that the more serious costs of corruption in education are incurred when children, unable to afford bribes, are denied access to schooling or examinations, talent is misallocated due to promotion being awarded on the basis of bribery rather than merit, and a generation of children come to believe that personal effort and merit do not count and that success comes through manipulation, favouritism and bribery.
If Thailand is indeed serious about upgrading its peoples' skills then this is the area it should begin addressing.
Related articles: