In 2019, the Monetary Authority of Singapore's (MAS) announced that it will issue five digital bank licences to non-bank players to add value, innovation and diversity to the region's financial hub.
The five new digital bank licences will comprise of up to two digital full bank licences, which allow licensees to provide a wide range of financial services and take deposits from retail customers, and up to three digital wholesale bank licences – which allow licensees to serve small and medium enterprises (SMEs) and other non-retail segments.
"The new digital bank licences mark the next chapter in Singapore's banking liberalisation journey. They will ensure that Singapore's banking sector continues to be resilient, competitive and vibrant," said Tharman Shanmugaratnam, Senior Minister and Chairman of MAS. 
What Is A Digital Bank?
But while MAS' announcement has been well-received by fintech players and the general financial services community, the news has left some observers scratching their heads trying to think about what exactly a "digital bank" is. 
While there are many definitions floating around, Nnamdi Azodo, who leads a team of software developers at ALAT Digital Bank – Nigeria's first fully digital bank – provides an easily digestible description.
"Digital banking is the application of technology to every banking activity, process and program – thereby making the customer's experience simple, easy and convenient and in the process eliminating the need to be at a physical location," he explained. 
Examples of such activities and products include deposits, withdrawals and transfers; account and loan management; bill payments; applications for financial and investment products and others.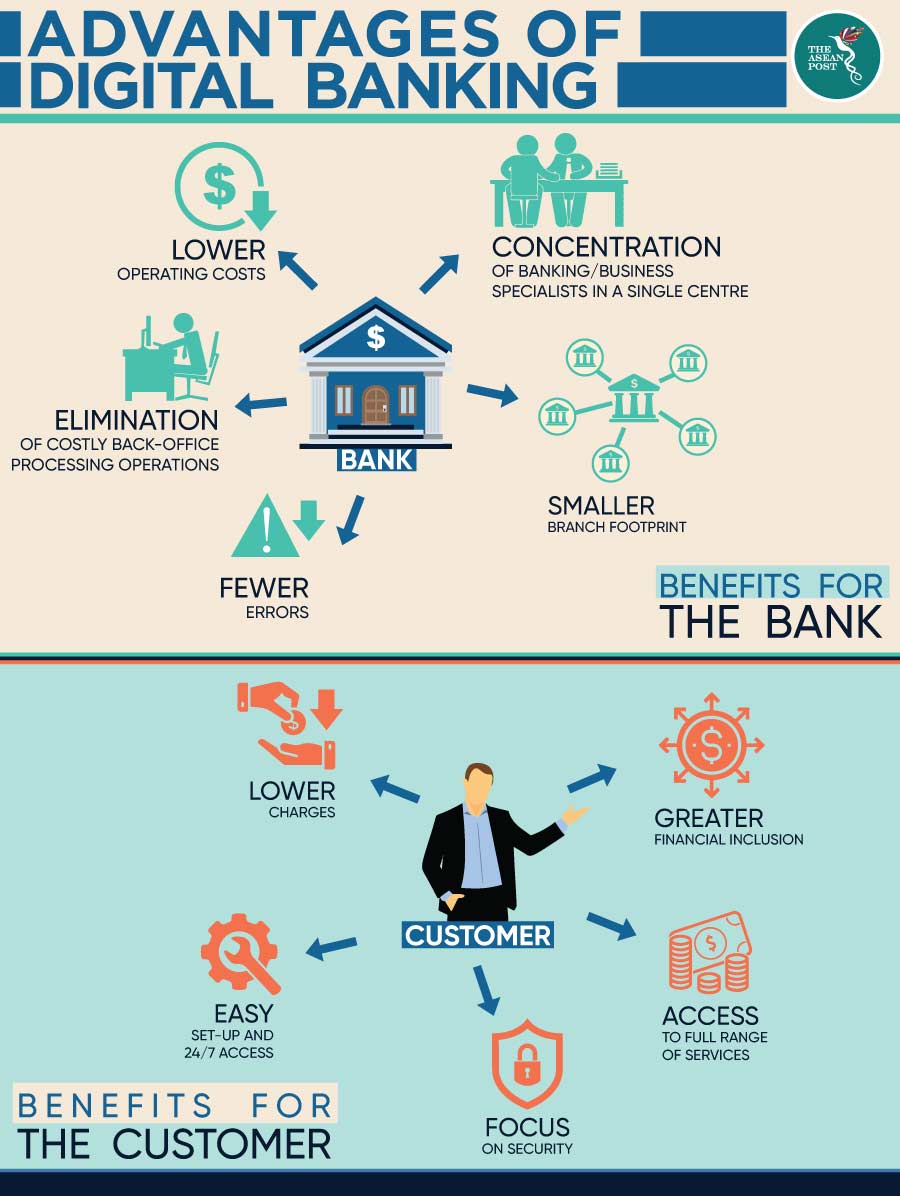 Relying heavily on big data, analytics and artificial intelligence (AI) to improve the customer experience, digital banking also automates every step of the bank's front-end and back-end processes – and everything in-between.
Creating an account with a digital bank is a paperless process, and with fewer operational costs, digital banks can price their services and products more competitively than their brick-and-mortar counterparts.
Digital And Online Banking Are Different
Azodo further defines online banking as a service that allows customers to carry out basic banking transactions over the internet while mobile banking is any online banking done on a mobile device (such as a smartphone or tablet) with the aid of an app.
Typically, online banking involves building on a banking relationship that started from a physical location. Digital banking relationships usually start and stay entirely online (usually on a smartphone app) without the need to visit any physical location.
Commonly thought of as mobile banking or online banking, digital banking is one of the most misunderstood concepts in the financial world today according to Stanley Epstein, Director and Co-founder of Citadel Advantage – an international financial services consultancy.
Epstein, who has advised a number of central banks and counts firms such as IBM and PayPal among his clients, praises digital banks for ensuring maximum utility to clients in terms of availability, usefulness and cost. Digital banks, meanwhile, benefit in terms of reduced operating costs, zero errors and enhanced services, according to Epstein.
Digital banks' smaller branch footprints – MAS' regulations for digital banks allow for only one physical branch – also means minimum staff will be required, freeing up employees' time for higher-value tasks. Relationship managers will potentially spend less time collecting customers details and more time giving advice.
Tighter Security, Changing Trends
Not only do they place emphasis on being security-driven, digital banks are also focused on inclusivity – especially beneficial in a region like ASEAN where more than 70 percent of the population remains unbanked.
Increasingly accustomed to booking flights, consuming music and purchasing groceries and other goods via digital channels, customers in Southeast Asia can expect the same seamless interactions in their banking services.
With digitalisation set to change the traditional banking business model, there are plenty of positives for banks and other financial institutions that are ready to embrace it in Singapore and across ASEAN.
Related Articles: