ASEAN cities are notorious for their traffic. A 2019 report by the Asian Development Bank (ADB), found that cities in the Philippines, Malaysia and Myanmar are among the most congested, and congestion is costing governments millions of dollars daily. In a study by the Japan International Cooperation Agency (JICA), without intervention, the Philippines stands to lose more than US$100,000 to traffic daily by 2035.
In addition to money and time wasted in traffic, drivers also spend considerable time looking for parking in the city. Fortunately, congestion is boosting the appeal for alternative modes of transportation which are also environmentally friendly.
Tech companies in the region are looking at micromobility options such as electric bike-share and smart electric scooters (e-scooters), to disrupt the transport ecosystem and improve urban mobility. Micromobility is a term coined by Horace Dediu, a tech industry analyst, for emerging forms of transportation encompassing trips of less than eight kilometres (km). Dediu said micromobility are "vehicles which are not cars and yet are motorised."
McKinsey's 2019 study on micromobility revealed that most launches of shared alternatives take place in environments where urban consumers value the shared mobility solution of ridesharing and e-hailing. In cities where land area is limited, and congestion bad, micromobility can be a convenient mode of transportation.
Competing for dominance 
E-scooter services are providing a new option for city commutes across Southeast Asia. In Singapore, electric or power-assisted bicycles (PABs) are under a separate category than smaller and lighter e-scooters which are categorised as personal mobility devices (PMDs).
Last year, Grab expanded its ride-share service to offer shared bikes and e-scooters. Soon, the company focused on e-scooters, finding the device better suited for Southeast Asia's hot and humid weather. Grab's e-scooter sharing service, GrabWheels, can be found in Singapore and Indonesia.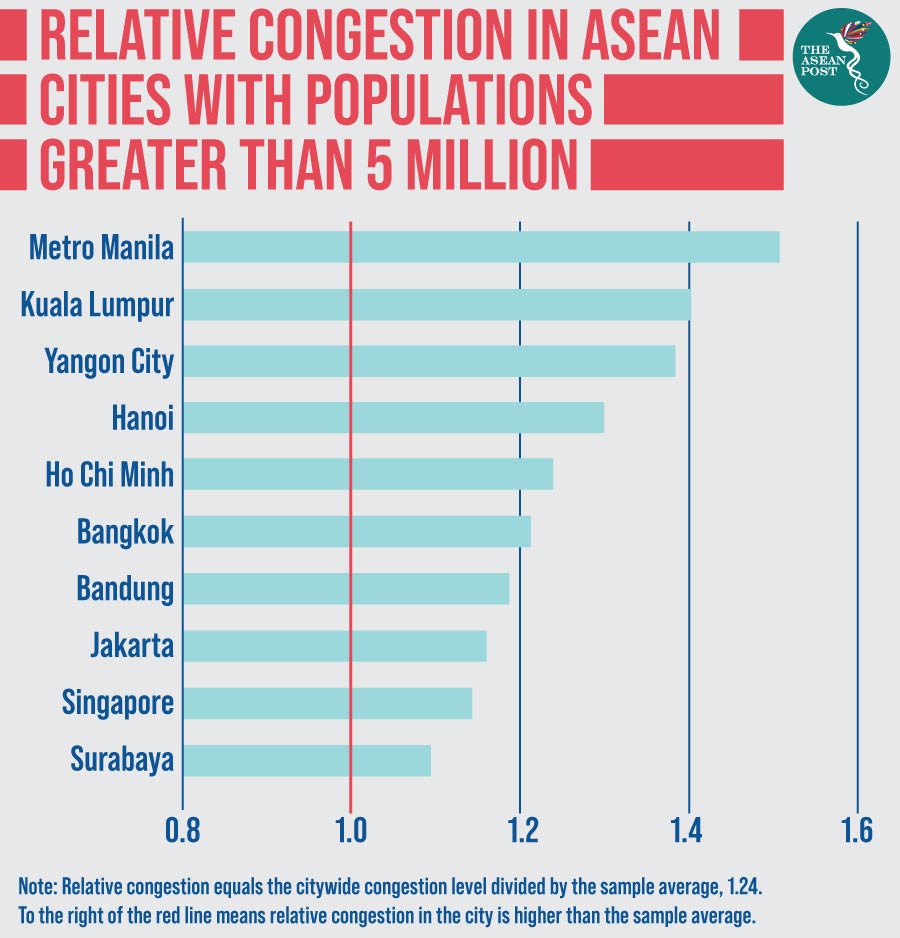 "We hope that GrabWheels can answer the needs of students, lecturers and all Universitas Indonesia (UI) academics for practical and environmentally friendly transportation options that will provide new experiences in getting around campus," said Ridzki Kramadibrata, President of Grab Indonesia.
Ridwan Kamil, mayor of Bandung in Indonesia also hopes that GrabWheels can be a permanent option for his city. In Singapore, Grab's e-scooters are only available on the National University of Singapore's (NUS) campus, though the company hopes to introduce the device to more locations across the island state soon.
Other operators are also competing for dominance in Singapore, including Neuron Mobility and Telepod. 
Neuron Mobility, a Singapore-based start-up, has raised US$3.66 million to enhance its services and to expand into Bangkok and Chiang Mai in Thailand and Cyberjaya in Malaysia. Zachary Wang, co-founder of Neuron Mobility, said that scooter rentals represent the most practical answer to the traffic and congestion troubles of the modern Asian city.
E-scooter service, Beam recently set up operations in Kuala Lumpur, Malaysia.
"Users won't need to park the e-scooters anywhere specific, as we believe the most natural way is for people to stop the ride where they choose," said Christopher Hilton, Beam corporate affairs vice president, adding that the vehicles are tracked using the rider's smartphone and an Internet of Things (IoT) device on the e-scooter.
Beam's adaptations include technology to automatically limit its speed or stop it entirely in restricted zones. The company is also in talks with Kuala Lumpur City Hall (DBKL) to expand its operation area and for additional docking spaces. It's even approaching law enforcement bodies to deal with e-scooter thefts.
Challenges ahead
As the popularity of e-scooters increase, safety has become an issue, prompting calls for regulatory controls. The most recent is Singapore's e-scooter ban on all sidewalks following the rise in injuries and deaths related to the mobility device. E-scooters were previously not allowed on public roads. The City-state is the furthest ahead in regulating e-scooters and other PMDs. Under its Active Mobility Act (AMA), e-scooters have to be registered where each device must prominently display its identification sticker, to deter reckless behaviour and secure tracking for errant users. 
Neuron Mobility and Telepod were previously charged in court for providing PMDs in public places without a licence or exemption. The start-ups have had their e-scooters impounded by the Land Transport Authority (LTA).
E-scooter operators are also incurring financial losses over vehicle maintenance, repair and turnover. Perhaps a relatively low-tech scooter will change the game as it will require less maintenance and reduce charging costs.
Sharing the road with drivers wanting to get somewhere fast is a safety hazard for e-scooter users. Unfortunately, Southeast Asian cities' unsupportive infrastructure and uneven paths are also an issue which can impede movement for users. Infrastructure must be developed to support the alternative mode of urban transport. While some cities are increasing bike lanes, start-ups like Neuron Mobility, have designed a more stable scooter with larger wheels to handle the rougher roads and pavements in developing cities. 
E-scooters and other PMDs can be a solution to the worsening congestion in cities, and for getting people around short distances effortlessly. But, with present day challenges, it is yet to be seen if the new sustainable e-scooters can prove to be effective in Southeast Asia.
Related articles:
Smart cities need smart parking