In June 2017, a video of a policeman accepting a bribe in Indonesia went viral. The video was especially intriguing because the bribe came in the form of a durian which the police officers had tried to haggle for from an initially reluctant driver.
In 2016, the United States (US) Department of State's Bureau of Democracy, Human Rights and Labor noted that the Indonesian police force was plagued by corruption, and bribery is widespread, presenting companies with higher risks. Police officers solicit bribes on every level, ranging from traffic violations to criminal investigations.
Transparency International noted in 2017 that two out of five people perceive most or all of the police in the country to be corrupt and one in four Indonesians report having paid a bribe to the police in the past 12 months.
In an effort to address widespread bribery and corruption in the police force, Indonesia's National Police announced at the beginning of this year that it would increase the allowances of police officers by 70 percent. According to police chief General Tito Karnavian, the allowances would be applied retroactively and be paid out this month. 
He also expressed confidence that the increase would not only boost police officers' performance but would help contribute towards efforts to reform the institution and reduce corruption.
Nevertheless, in May, The ASEAN Post cited several experts who argued that higher salaries don't necessarily do much in the fight against corruption. Transparency International's Indonesia secretary-general, Dadang Trisasongko claimed that while increasing salaries could help reduce petty corruption among low-level police officers and other civil servants, it would do little to address bigger graft cases.
"We can see cases of corruption among police that involve very large amounts of money, which shows that an increase in salaries or benefits won't have much of an effect in preventing graft. That level of corruption is perpetrated to maintain a lavish lifestyle. Regular oversight of civil servants' wealth would be more effective in preventing that type of graft," he said.
Today, Jakarta in particular is looking at something else and it might just work a little better.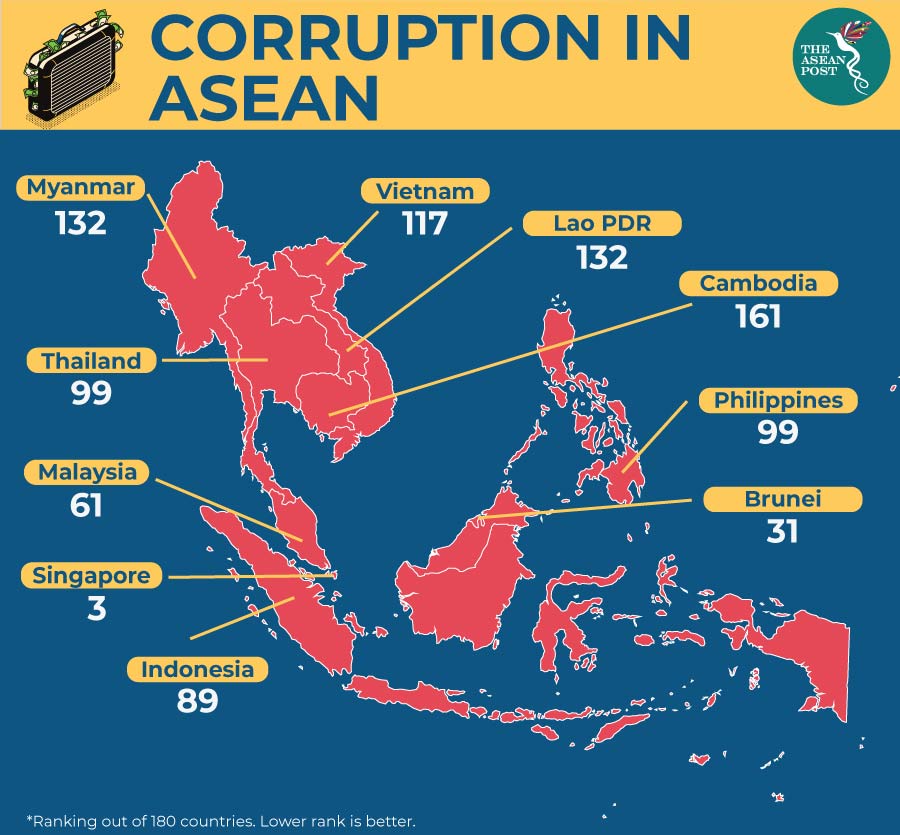 Adopting tech
It was recently reported that traffic police in Jakarta are making good use of technology in order to discourage bribing in lieu of tickets. According to reports, toll road patrol officers are now equipped with body cameras that can relay videos real time to a traffic police command centre. Among other uses, the body cam is supposed to discourage all sorts of violations and criminal behaviour from both, motorists and traffic police officers.
"Other than live streaming [of video], we can monitor the officer, [including] what they say," Police Commissioner Arif Fazlurrahman of the Jakarta Metro Police Traffic Directorate told local media.
Body cams are a new technology for Indonesia's police. So far, only 16 of the cameras are available for use by traffic police officers in Jakarta. The body cams are also equipped with global positioning systems (GPS) to allow the command centre to track the officers' location, as well as an emergency button for officers to call for backup.
The story of adopting technology to create a better police force is similar to what has been happening in neighbouring Thailand.
In January, reports in Thailand revealed that the police force was utilising GPS technology in order to tackle the issue of errant police officers who were not patrolling crime-prone areas on their beat.
GPS technology was introduced after the Crime Suppression Division (CSD) found that there was a way to "hack" the previous monitoring system. Previously, special "red boxes" had to be installed in areas that needed an increased level of policing. Police officers would scan a QR code housed within the red box to prove that they were physically present on patrol.
However, some officers found a way around this by taking a picture of the QR code, going elsewhere, and then scanning that code from wherever they were to give the impression that they had completed their rounds.
This workaround was eventually brought to the attention of the CSD, who have now implemented real-time GPS tracking technology to keep tabs on police officers. The technology was trialled in Bangkok recently as a replacement for the red boxes and the CSD expects it will be progressively implemented not only in crime hot spots, but in all police precincts in the near future.
As ASEAN continues to embrace technology, it's good to know that technology is also making its way into police forces to ensure a safer and more secure region for all.
Related articles: