The recent storm in Vietnam and the Philippines over a controversial cartoon is a prime example of how China's intricately-woven influence in Hollywood is making its mark in Southeast Asia.
Hollywood films are hugely popular across the world, and realising their potential, China has been actively buying media assets in the United States (US) since 2012 as its bids to exert its soft power through the entertainment industry.
China is also the second largest film market in the world, and Hollywood films are now featuring more Chinese product placements and portraying situations in line with Chinese ideology as it works towards tapping into the lucrative but highly censored Chinese market.
It was only a matter of time until the first Hollywood cartoon to feature a modern Chinese family hit the big screens.
Nine dash line
Released in North America last month, Abominable – a story about a Chinese girl in Shanghai helping a yeti get back to its home – has come under fire in Vietnam and the Philippines for a scene which features a map of the South China Sea which clearly shows China's fiercely contested nine dash line.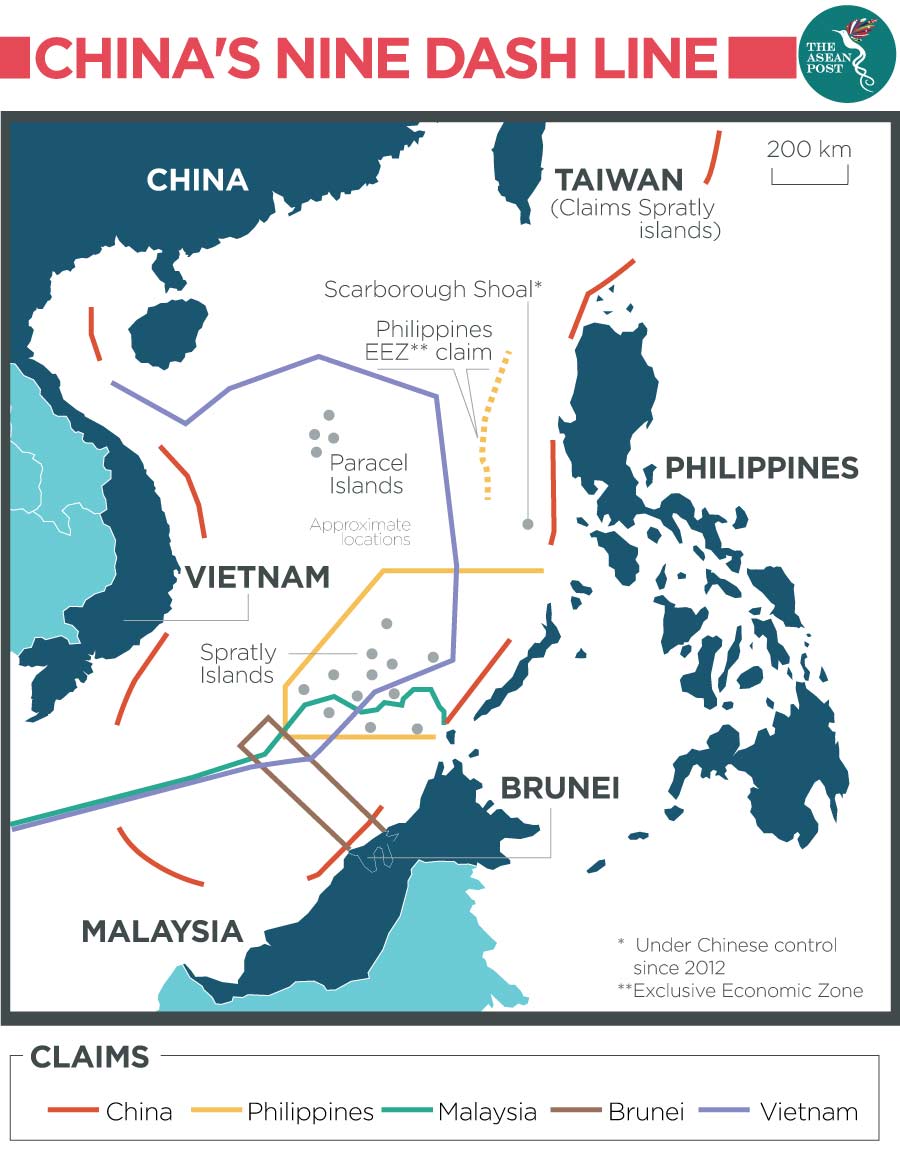 China claims virtually all of the resource-rich South China Sea and its maps having been using the nine dash line – which also appears as a design on Chinese passports – since the 1940s. Chinese fishermen are allowed free access to the waters while oil and gas companies are active in the area and land is reclaimed for military bases.
However, there are also overlapping territorial claims to the key global shipping route by Brunei, Malaysia, the Philippines and Vietnam, although China has dismissed a 2016 ruling by an international tribunal which ruled that China had "no historical rights" on the area based on the "nine dash line" map.
Abominable was shown for a week in Vietnam before being pulled on Monday. Vietnam's main cinema franchise said it would no longer show the film and admitted its "mistake due to negligence" while the head of the country's censorship body also claimed responsibility for allowing the offending scene to be shown.
In the Philippines, Foreign Secretary Teodoro Locsin Jr. suggested cutting the scene and called for a "universal boycott of all DreamWorks productions from here on."
Chinese involvement in Hollywood
A collaboration between the US' DreamWorks Animation and China-based Pearl Studio, Abominable is the first film produced by Pearl Studios – which was previously known as Oriental DreamWorks and co-produced Kung Fu Panda 3.
In February 2018, CMC Capital Partners – previously China Media Capital – bought over NBC Universal's share of Oriental DreamWorks and renamed it as Pearl Studio with the aim of creating a world-leading creator of high-quality animated content.
China's pioneering media and entertainment investor, CMC Capital Partners is a state-backed fund headed by Li Ruigang – the former deputy secretary general of the Communist Party of China (CPC) in Shanghai.
While the media magnate has insisted that CMC's interests are commercially driven, a 2013 interview with Forbes revealed that profit may not be his only motive.
"I need to package a story to present to the government, so they feel that this company is making money ... and (that) eventually we can bring Chinese culture to the global stage," said Li.
China's focus on soft power
Bringing Chinese culture to the global stage is championed by no less than Chinese President Xi Jinping himself, who said in 2014 that the country should increase its soft power to "give a good Chinese narrative and better communicate China's message to the world."
Three years later at the 19th CPC National Congress in 2017, Xi said China would improve its capacity for engaging in international communication so as to "tell China's stories well, present a true, multi-dimensional and panoramic view of China, and enhance our country's soft power."
Chinese companies have been making inroads into US film production and distribution even before Xi's speeches, foremost among them, Dalian Wanda.
Headed by Wang Jianlin, formerly the richest man in Asia, the Chinese real estate developer is now a major player in Hollywood after controversially acquiring Legendary Entertainment – responsible for movies based on DC Comics characters such as Batman and Superman – in 2016 for US$3.5 billion in the largest China-Hollywood deal to date. 
Dalian Wanda also own theatre chains AMC and Carmike Cinemas, and Wang – the largest cinema owner in the US – has called for more Chinese films to be screened in the country. 
"We have to have a position in the global industry… We want to change this situation and the landscape," he said at a press conference to launch the purchase of Legendary, going on to warn of "trouble" if US companies do not "do something to cater to Chinese audiences' interests."
Like Li, former People's Liberation Army commander Wang has a rich history with the CPC, which he joined in 1976 and still maintains close ties with.
While such Chinese investments don't necessarily mean Hollywood films are awash with Communist ideology – a sure turn-off for cinema-goers – it does open up the possibility of self-censorship and an adherence to the CPC's official stance on all matters related to Chinese identity.
Dalian Wanda's involvement in Hollywood led to 16 members of the US Congress writing a letter calling for closer scrutiny of Chinese investment in the US entertainment and media sectors in 2016, warning of "growing concerns" of Chinese efforts to exert "propaganda controls on American media."
Clearly, these "growing concerns" have grown beyond America's shores.
Related articles:
Can China's militarisation of the South China Sea lead to armed conflict?
Vietnam pulls animated film over disputed map