For the last four years, the Chinese government has annually organised an award ceremony for their local fisherman. The reason, however, is rather unique. The fishermen were honoured not because they practiced sustainable fisheries or had caught a lot of fish, but because they had found an unidentified underwater vehicle and reported it to the Chinese authorities. 
With the rapid advancement of technology, there has been a lot of development including the use of unmanned underwater vehicles (UUVs) at sea. It is now a common method of intelligence gathering at sea. UUVs are used to collect information such as depth measurement, noise, salinity, and currents in the ocean.
Being one of the latest marine technologies capable of undertaking several roles, both for military and civil purposes, UUVs are set to replace manned technology in future marine operations. 
One cannot ignore this possibility considering the swift pace of UUV development in the last few decades. Initially, UUVs were only used to execute military missions, such as intelligence, surveillance, and reconnaissance. Today, UUVs are being used to undertake civil activities, including hydrographic survey and marine scientific research.
This indicates that UUVs are capable of executing all conventional missions previously assigned to manned submerged vessels. Further, compared to the latter, UUV operation is generally less risky and costly.
Despite all the advantages that UUVs offer, they also pose major challenges and raise many legal and technical issues. Bear in mind that existing regulations in the United Nations Conventions on the Law of the Sea (UNCLOS), were negotiated more than 30 years ago, when this type of technology did not even exist. 
The UNCLOS was formulated in the context of manned vessels, thus raising significant doubts about the validity of UUV operation at sea. The UNCLOS places human/seaman as a significant element when ensuring maritime safety and security as well as determining responsibility and liability within the maritime sector.
The fact that the underwater dimension is less regulated compared to the surface increases maritime safety risks associated with UUV operations. Extending the application of existing rules to accommodate UUV operation at sea is not an easy task.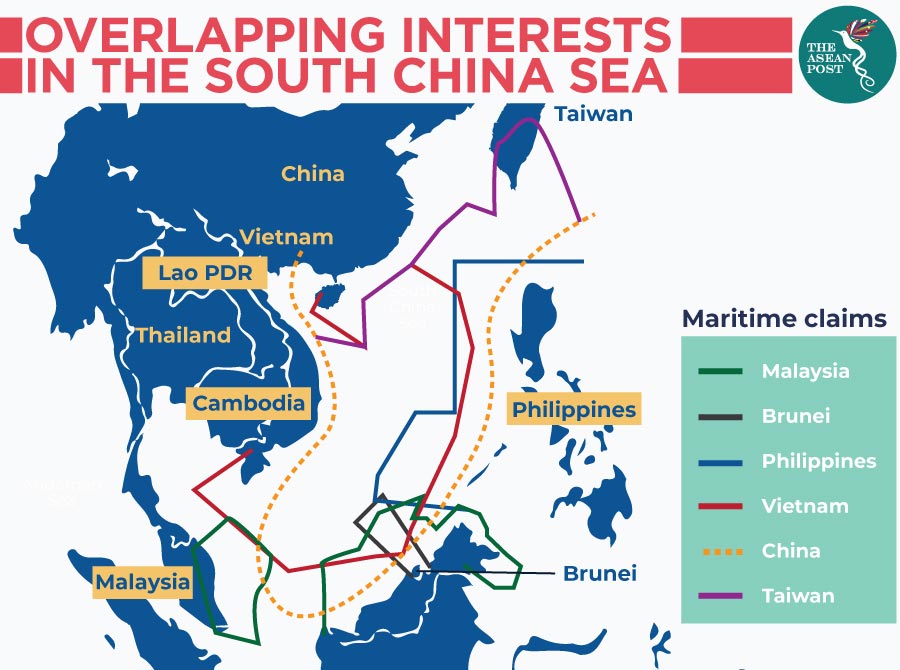 Challenges arise when neighbouring states claim the right to seize foreign underwater drones operating near their naval assets or territories without permission on the grounds that leaving a drone to roam freely could risk the safety of other vessels in the surrounding waters.  
In addition to marine safety issues, maritime security at sea could also be at risk if UUVs are allowed to operate freely within a country's sovereign waters. A UUV has the astounding ability to gather intelligence. Marine survey activities can also be considered a threat due to the blurred distinction between intelligence gathering or other military survey operations and marine scientific research in general.
The UNCLOS of 1982 stipulates that all states must obtain a coastal state's consent when undertaking marine scientific research in the latter's marine territory. In this regard, Exclusive Economic Zones (EEZ) and other marine territories fall within the jurisdiction of a coastal state, while military survey operations are left unresolved. However, at the same time, military survey operations can be undertaken to collect valuable information, as a result of consented activities like marine scientific research.
Another issue that arises is the capacity of coastal states to check and ensure whether the respective unmanned device is used for foreign military or public purposes. For the sake of national sovereignty and interests, coastal states can actually argue that consent or permission from them is prerequisite to the operation of foreign UUVs in all their maritime territories, including EEZs – since UUVs are also listed as one of the device types used for marine scientific research within the UN Marine Scientific Research Guide 2010.
In short, all ASEAN coastal states, need to take the issue of unidentified underwater drones seriously. Considering the fact that UUV operation at sea is within a 'grey area' of the Law of the Sea as suggested by some experts, ASEAN coastal states need to display a firm action/position to prevent foreign UUV operations from risking maritime safety and security within their respective waters.
Technology has become a growing challenge for ocean governance today. As we have just passed the 25th anniversary of the UNCLOS – it is about time ASEAN reflects on the convention and the many challenges that our oceans are facing.
Related articles:
ASEAN Outlook to solve South China Sea dispute?