Analysts and pundits didn't foresee COVID-19 coming in 2020 and that the virus would accelerate the digitalisation trend – a seismic or tectonic shift in its own right – resulting from the fragmentation of physical processes and the emphases on a low-touch economy as part of compliance to the standard operating procedures (SOP) to break and contain the transmission of the virus. 
Not all digitalisation trends are precipitated (in the sense of having their momentum accelerated) by the unprecedented spread of COVID-19 though, as some would have been in the works for years and the breakthroughs only came this year. Likewise, digitalisation trends for 2021 would also reflect similar developments. That is, COVID-19 would have been the impetus and catalyst – in contradistinction from "cause" – for the rise of some digitalisation trends whilst others would have already been pursued beforehand.
Let's take a look at some of the digital lessons from 2020 as well as look ahead to 2021.
Cloud Kitchens
COVID-19 has encouraged and enhanced the use of cloud services for physical operations such as in cloud kitchens. What this means is that cooking and delivery services could be centralised rather than having disparate collection points such as various restaurants. The underlying purpose is that dining-in ("front-of-house") areas are removed from the overall business process thus saving on costs – labour/manpower, operational, overheads, dining assets, etc. 
In Malaysia in particular and the region in general, online food delivery businesses such as GrabFood (through Grab e-Kitchen) and FoodPanda have been leveraging on the cloud kitchen concept due to high demand and cost effectiveness. The cloud kitchen trend which came to the fore in 2020 is expected to grow and expand in the Klang Valley in tandem with the overall growth and explosion of e-commerce in the country. 
There's also the trend of hyperconverged infrastructure/technology (HCI) whereby businesses and enterprises can save costs and physical space too. Data management and cloud specialist Nutanix defines HCI as the "combination of common datacentre hardware using locally attached storage resources with intelligent software to create flexible building blocks that replace legacy infrastructure consisting of separate servers, storage networks, and storage arrays". 
International Data Corporation (IDC), a leading information and communications technology (ICT) market intelligence firm, has predicted that the HCI market will grow to US$7.64 billion in 2021. In Malaysia, local logistics and express carrier giant Gdex has adopted Nutanix Hybrid Cloud to keep up with demands in e-commerce for scalability and business-to-consumer (B2C) operations.  
Augmented Reality / Virtual Reality
And then, we have augmented reality (AR)/virtual reality (VR) which is making its presence felt in Malaysia's tourism sector. Again, COVID-19 has resulted in partial lockdowns or movement control order (MCO) in Malaysia's case, which has massively impacted its tourism sector which is the country's third major export and foreign exchange earner. 
AR/VR is a digital gateway and portal to the on-site tourism experience. Used for marketing and promotional purposes, it allows potential on-site tourists to enjoy an audio-visual sampling of the "full package" on offer – the real world, tactual experience. All one needs to access the virtual experience is a smartphone, laptop, tablet or personal computer (PC). 
Moving forward, the Artificial Intelligence of Things (AIoT) which is basically the combination of artificial intelligence (AI) and the Internet of Things (IoT) is making rapid headway. According to futurist Bernard Marr, IoT devices such as sensors, universal remote controllers, and biometric scanners can be likened to a digital nervous system with AI serving as the brain. 
"When AI is added to the IoT it means that those devices can analyse data and make decisions and act on that data without involvement by humans," explains Marr. 
With the advent of 5G technology and smart cities, AIoT is expected to emerge in the near future as part of the new norm in our homes. 
Protein Folding
While not exactly a digitalisation trend, the online journal Nature on 30 November reported that after years of pain-staking efforts, an AI called AlphaFold developed by Google offshoot DeepMind has achieved a gargantuan leap in computational biology, namely by determining a protein's 3D shape from its amino-acid sequence or what is popularly known as "protein folding" where "structure is function" (an axiom of molecular biology). 
As proteins are the building-blocks of life, unravelling their molecular structure would yield insights into the mysteries of life so that finding treatments and cures for intractable diseases such as Parkinson's, producing viral drugs for COVID-19 or identifying suitable enzymes that biodegrade industrial waste, would be possible.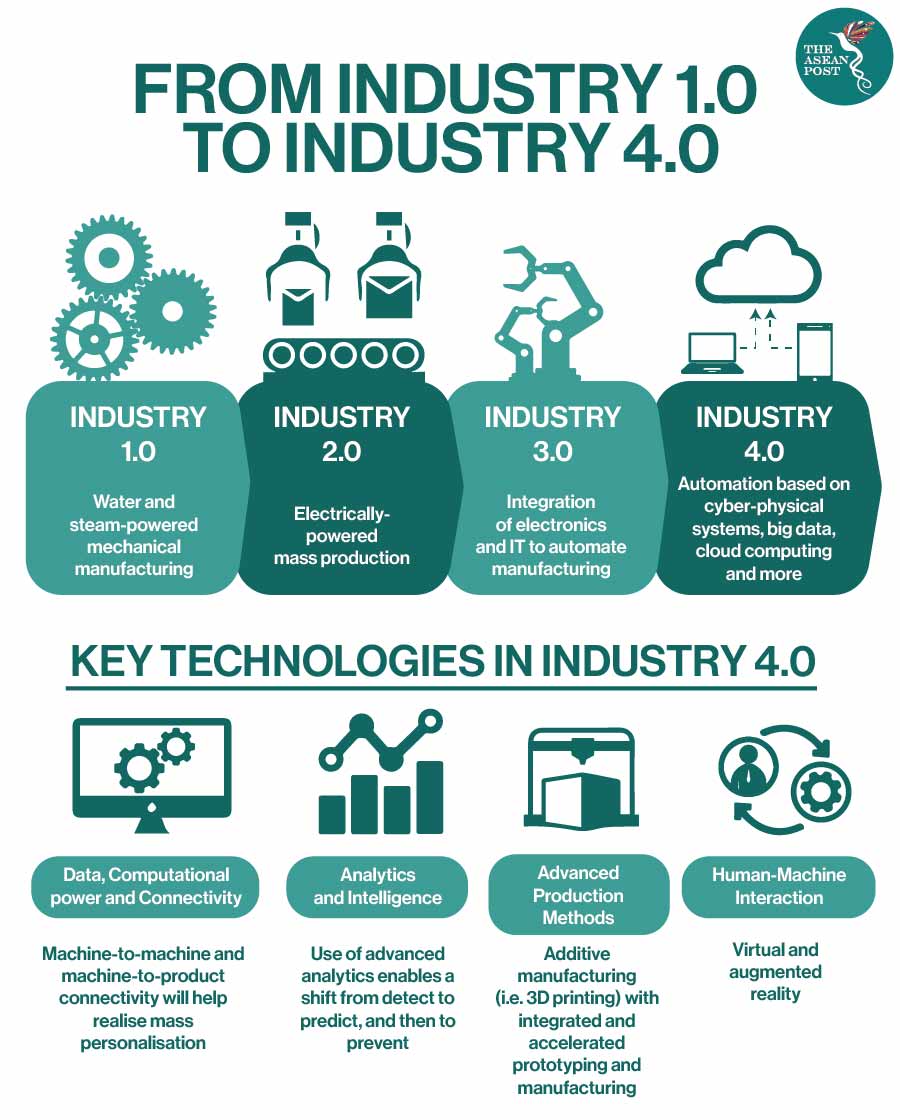 According to the DeepMind website, AlphaFold was "taught" (via deep learning) by reproducing the sequences and structures of around 100,000 known proteins. Come 2021, we could expect to herald the beginning of a new chapter related to many scientific and industrial applications which hopefully extends to agriculture and food production, air pollution control (carbon capture and storage) and water treatment, among others. 
Connected to the AI breakthrough in predicting protein folding is, of course, quantum computing that represents the leap from bits (binary – 0 or 1) to qubits (0 & 1 at the same time) – based on quantum physics and mechanics (of the simultaneity-duality of supposition and entanglement). For now, quantum computing can be deployed for complex tasks such as predicting the 3D shape of protein folding and structure. 
Blockchain
As for blockchain or distributed ledger technology (DLT), it is fast making a mark in supply chain management (SCM) – with the strategic collaboration between public and private sectors. In Malaysia, the use of blockchain by the Royal Malaysian Customs Department (RMCD) will ease and facilitate import-export transactions of private sector stakeholders (shipping/logistics and traders). 
Specifically, the TradeLens platform – jointly developed by AP Moller-Maersk and IBM – is based on the Collaboration Application Programming Interface (API) concept which ensures that all logistics activities such as haulage, warehousing, shipping and freight forwarding at both, domestic and international levels, can now be wholly integrated.
Notwithstanding, will quantum supremacy which Google had claimed to achieve finally constrain the full potential of blockchain technology? According to Deloitte, someone with an operational quantum computer who has access to the public key (public address) could then falsify the transaction signature known as "hashing" which is an encryption mechanism (in the form of a cryptographic function) serving as "proof of work" that is linkable to another block of transaction data (hence forming a blockchain) and therefore hack to gain entry to the private key (i.e., for the purpose of decryption of the signature). Be that as it may, quantum computing could also easily be deployed in blockchain technology to fend off would-be hackers or rogue miners. 
Autonomous Driving
And not least, robotic process automation (RPA) is increasingly being used in fintech (financial technology). In its Fintech and Digital Banking 2025 Asia Pacific report, IDC stated that financial liberalisation, drive towards cost-reduction, intense competition from counterparts as well as P2P (peer-to-peer) players, wafer-thin net interest margins, etc. are catalysing banks to further automate, e.g., through RPA software that enables computers to process manual workloads of business processes more efficiently and effectively (such as triggering error-free responses). 
Finally, autonomous driving will soon be an in-thing in Malaysia as it is in other parts of the world, not least across the Causeway (in Singapore). Software by eMooVit Technology, a local start-up specialising in driverless agnostic vehicle software for urban environment routes can be used in different applications such as first/last-mile transportation, logistics and utility solutions. 
On 23 December last year, eMoovit was reported to be the first company to use Malaysia's first self-driving vehicle testing route as announced by Futurise, a wholly-owned subsidiary of technology hub enabler, Cyberview. As reported in the local media, the seven-kilometre Cyberjaya Malaysia Autonomous Vehicle (MyAV) Testing Route was jointly developed by Futurise and the Ministry of Transport (MoT) under the National Regulatory Sandbox (NRS) initiative for the development of autonomous or self-driving vehicles. 
Related Articles:
Food Delivery On The Rise In ASEAN