"I never believed the aviation industry could be hit this hard," said Tony Fernandes, co-founder of AirAsia Group in an interview with news agency AFP back in July. 
Nearly all industries around the world have felt the pinch from the coronavirus pandemic – some more than others. Since the beginning of the outbreak earlier this year, the tourism and aviation industries were some of the first to be severely affected. 
Thousands of airline workers have been laid off, furloughed or told they may lose their jobs due to the coronavirus. Carrier giants such as British Airways, Emirates, Qantas Airways and Singapore Airlines were among those that announced thousands of dismissals and unpaid leave programs. 
Singapore Airlines announced last month that it was eliminating about 20 percent of its workforce, while Southeast Asia's largest budget airline AirAsia is set to cut hundreds more jobs as the COVID-19 virus continues to wreak economic havoc worldwide. 
"This is a very difficult decision after a few months we went through a difficult period. Several hundred manpower will be laid off, no detailed figures for now," said AirAsia's CEO Riad Asmat late last month. 
Flycation
As COVID-19 measures such as lockdowns and travel restrictions are imposed in many countries, airlines are introducing peculiar concepts to attract consumers desperate to satisfy their travel bug. This includes the "flight to nowhere" trend that came about as carriers entertained novel ways to boost cash flow amid the crisis.
Hong Kong's low-cost carrier HK Express is the latest airline to jump on the bandwagon. 
HK Express, now wholly-owned by Cathay Pacific, has been grounded for months due to the pandemic. A preview flight carrying around 110 passengers took off yesterday afternoon, circled the city and returned more than an hour later.
It was reported that the budget carrier would offer three of these "no destination" flights next month at a price of US$50 per ticket. 
This new trend has also been picked up by Tigerair Taiwan and Australia's Qantas. In fact, according to the latter airline, a sightseeing flight to nowhere was sold out within 10 minutes with passengers eager to take to the skies. 
"It's probably the fastest selling flight in Qantas' history," noted Alan Joyce, the airline's CEO.
"People clearly miss travel and the experience of flying. If the demand is there, we'll definitely look at doing more of these scenic flights while we all wait for borders to open," he added.
Criticism
Virus-hit Singapore Airlines initially announced plans to jump on the bandwagon as well. However, they scrapped the proposed "flights to nowhere" following an outcry over the possible environmental impacts.
Activists have voiced opposition to the airline launching "flights to nowhere," with SG Climate Rally, a movement pushing for climate justice, saying that this sort of flights would encourage "carbon-intensive travel for no good reason."
"We believe air travel has always caused environmental harm, and it is now an opportune moment for us to think seriously about transitions instead of yearning to return to a destructive status quo," stated the group.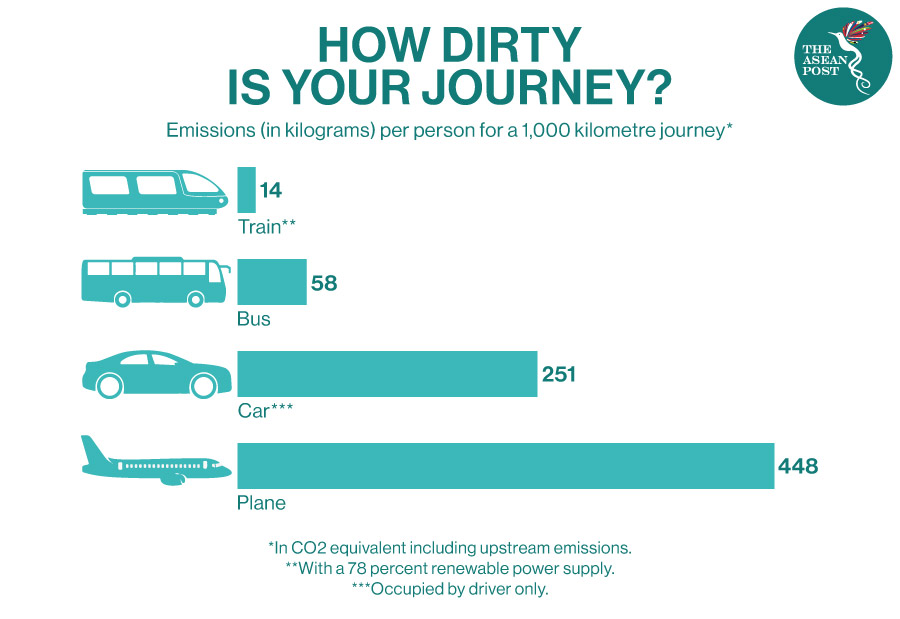 Likewise, Tom Ng from Greenpeace Hong Kong also criticised the new trend, explaining that "these flights serve no actual purpose but only waste energy. They run in the opposite direction of environmental protection."
For Singapore Airlines, after ditching the "flights to nowhere" idea, the carrier announced that they will convert the A380 aircraft into a fine dining restaurant for just two days.
It was reported that in just 30 minutes after bookings were opened on 12 October, all seats had been reserved. 
A similar initiative has also been carried out by Thailand's national airline Thai Airways which has opened up a pop-up plane-themed restaurant for customers who are craving in-flight meals after months of travel restrictions. 
In addition, Singapore Airlines has also arranged events slated for the upcoming November school holidays which include riding in an aircraft simulator, an in-flight wine-tasting selection for parents and a chance for kids to dress up as flight attendants.
European aerospace corporation Airbus warned back in April that the aviation industry could take as long as five years to recover to the levels seen before the coronavirus outbreak. Guillaume Faury, CEO of the company said that the pandemic is the "gravest crisis the aerospace industry has ever known."
Related Articles:
AirAsia To Emerge Stronger From Pandemic: Fernandes
Singapore Set To Lower Its Carbon Footprint One Step At A Time