Social media has become an essential facet in many societies. People can communicate with one another easily with access to news and information at the tip of their fingers as long as they have an internet connection on their mobile devices. 
Tech giant Google, Singapore's wealth fund Temasek, and consultancy firm Bain & Co revealed in a joint 2019 report that Southeast Asia's internet economy had reached a landmark of US$100 billion in sales – a figure which could triple by 2025. 
Of the 360 million internet users in the region, accounting for about two-thirds of the region's population, 90 percent of them access the internet via mobile phones, the report said. "Today, Southeast Asians are the most engaged mobile Internet users in the world."
Especially amid the coronavirus crisis when social distancing and restrictions are in place, social media and the internet have become necessities for governments, the private sector, institutions and the public. Students, employees and employers have all shifted their education, entertainment, work and businesses online.
However, there is a dark side to all this technology. European Union Agency for Law Enforcement Cooperation (Europol) noted that mobile connectivity and growing internet coverage in developing countries contribute to an increase in online crime. Among this growing crime is online sexual exploitation, a "constantly evolving phenomenon… shaped by developments in technology."
The organisation has also identified live streaming as a major threat to children online.
Smartphones And Webcams
Experts say that paedophiles can now use a variety of mobile and online tools – including social networks, video-sharing sites, and the dark web even – to direct and watch child rape and sexual abuse with anonymity.
"Any country where there is high smartphone usage, where there are ways to transfer money quickly and relatively anonymously, and where there are high levels of poverty are likely to become places where children will be sought out," explained Jos de Voogd, spokesperson for Terre des Hommes, a Dutch child protection organisation. 
The online sexual exploitation of children is not exactly a new thing. ASEAN member states such as Thailand, Cambodia, Vietnam, Lao and the Philippines – where there is widespread poverty and lax laws, have long been observed as spots by foreign and local paedophiles seeking out underage sex in person.
According to the United Nations (UN), demand for child sexual abuse via webcam is an increasing cause of trafficking, with Thailand and the Philippines becoming hubs for the trade. Some children are even abused by their own families or guardians, watched and directed by foreigners on tech gadgets like smartphones and laptops.
Back in 2018, it was reported that an estimated 80,000 British citizens posed a sexual threat to children online as they increasingly seek-out victims in poor and war-torn countries. 
The National Crime Agency (NCA) said that the Philippines has become recognised as a commercial hub for child abuse imagery and live streaming of child abuse for foreign buyers. Whereas children in Cambodia, Vietnam, and Thailand, among other developing countries are also increasingly at risk as broadband access and free encrypted technology spreads across the world. 
"These live streaming offences are technically enabled. Currently anyone with a phone can do this," said Rob Evans, an expert on online sexual exploitation of children for the NCA.
This was two years ago. How about now when children in most countries are spending more time online as they stay indoors due to COVID-19 preventive measures?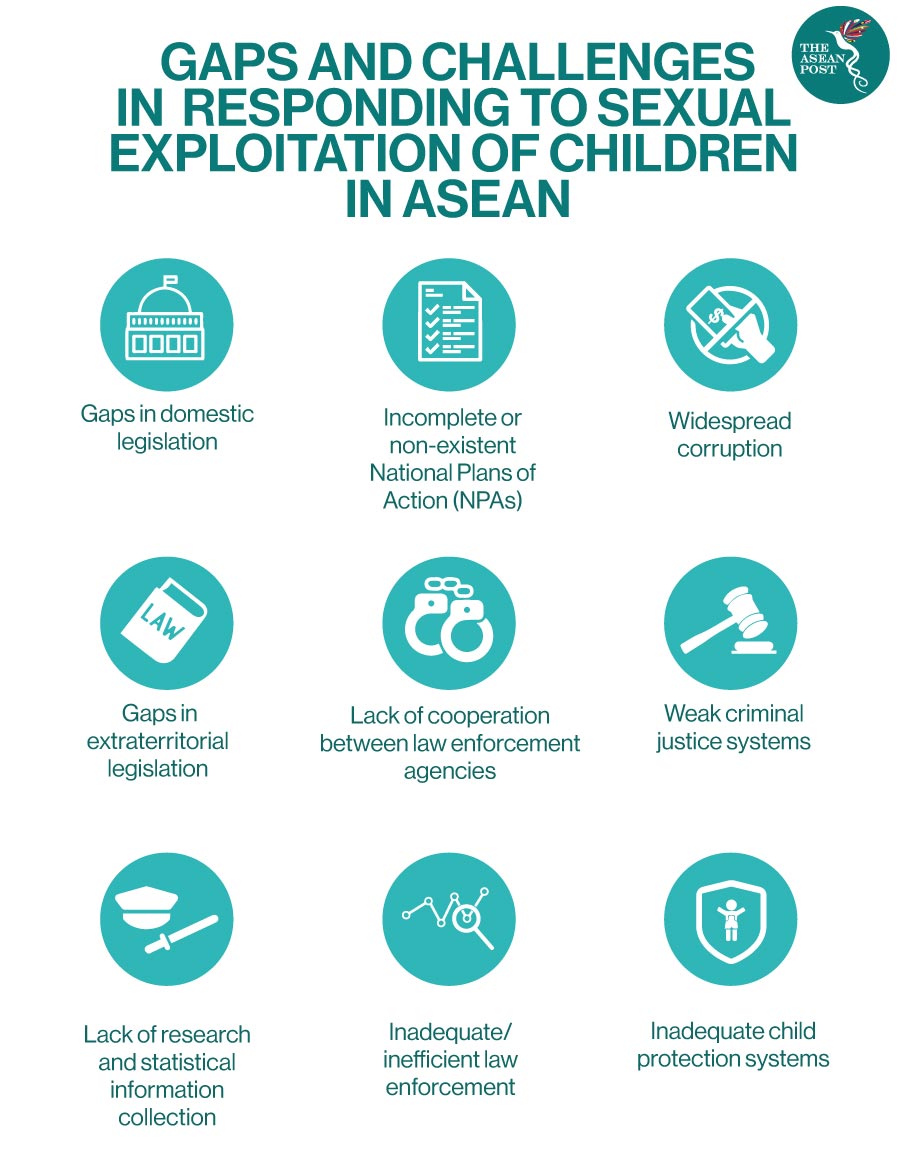 COVID-19 Crisis
Local police in Thailand warned in June that online child sex abuse cases in the kingdom are set to hit a record high this year as cybersex predators are exploiting the coronavirus crisis to target more children.
It was reported that Thailand Internet Crimes Against Children (TICAC) taskforce had rescued more than 100 children from April to June – almost double the 53 victims helped in 2018. In addition, since mid-April, the police taskforce had recovered more than 150,000 files containing child sexual abuse material and opened 53 cases.
In the Philippines, cases of online child sex abuse have tripled amid the pandemic. Officials and activists told the media that the problem worsened during the country's lockdown period as families struggled to earn a living while children have been out of school and spending more time online.
Whereas in Cambodia, as of July 2020, the Child Protection Unit (CPU) had found nine online crimes so far. 
Nhep Sopheap, secretary-general for the National Cambodian Council for Children (NCCC) expressed her concern over child abuse on the internet as children are studying online.
"Obviously, during COVID-19, children learn online and the system is very broad. If they focus on the lessons, it is very beneficial," she said.
"But we are afraid they are not learning but turning to other things related to sexual exploitation. So, this is an issue that needs to be addressed urgently."
Some of the prevention and detection recommendations by crime control organisation Interpol include ensuring helplines remain open and staffed during the pandemic, creating awareness campaigns for victims and guardians relating to the risk of child sexual exploitation and abuse online and as well as delivering a strong message from law enforcement that impunity will not be tolerated through adult-targeted campaigns that communicate the penalties associated with these heinous offences.
Related Articles:
ASEAN's Paedophiles Are Tech Savvy