The future of technology lies in the life sciences. With technology advancing at a rapid pace, the field of life sciences is no longer just limited to hospitals or laboratories. Instead, discoveries made in life sciences are now starting to be integrated into everyday mass consumer goods.
An example of this can be seen in many smartphones in the market today. Smartphones these days have built-in sensors which can measure the number of steps you take in a day, analyse your sleep patterns and even monitor your heart rate.
As the world ushers in the Fourth Industrial Revolution which comes with technologies such as robotics, the Internet of things (IoT) and artificial intelligence (AI), the presence of life sciences in technology will be inseparable in the future. Market research shows that the life sciences market is expected to grow in value from US$9.4 billion in 2016 to US$26 billion by 2023 with a compound annual growth rate (CAGR) of 15.3 percent. Some studies have predicted even greater market value. A report by US based market research and consulting company, Grand View Research revealed that the life science analytics market alone will be worth US$26 billion by 2025.
This market potential is exactly the reason why SilTerra Malaysia, an award-winning Malaysian semiconductor company, is setting its sights on the life sciences market. Wholly-owned by Khazanah Nasional, the strategic investment fund of the Government of Malaysia, SilTerra is best known for offering
fabrication and design support services in CMOS logic, High-Voltage, Mixed-signal, RF, BCD, Power and MEMS technologies down to 90 nanometre feature size. In short, SilTerra specialises in nanotechnology and manufactures microchips.
"We foresee that this entry into life sciences and other emerging technologies will enhance our profitability and is an important aspect of our overall strategy to improve the quality of our revenue stream," said Firdaus Abdullah, SilTerra's Chief Executive Officer.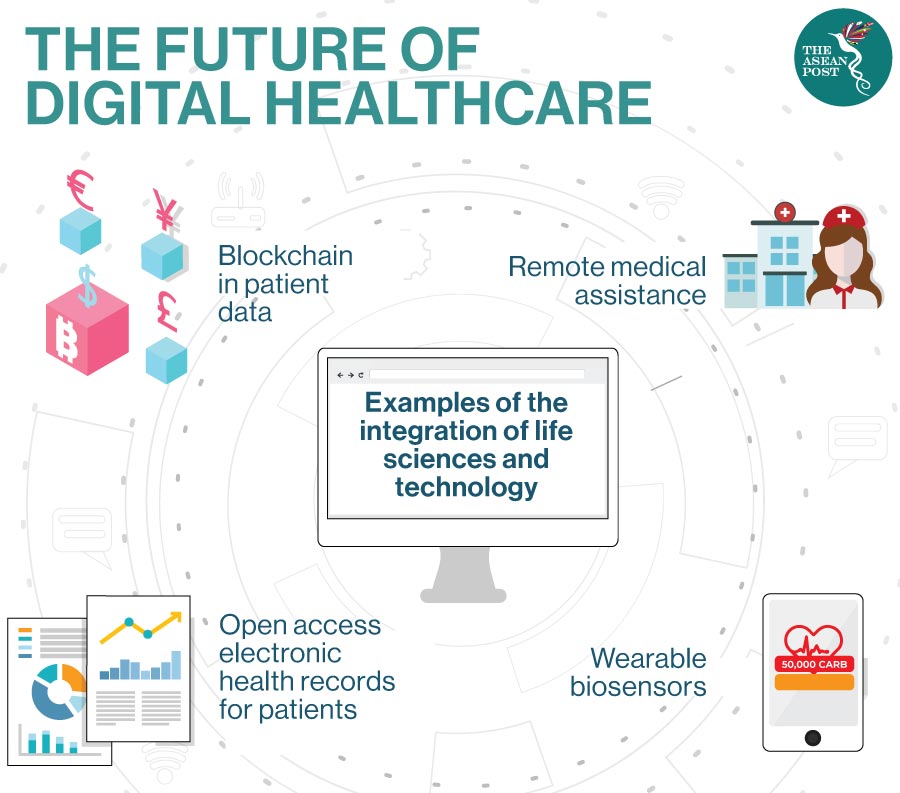 However, the potential is not just from a monetary standpoint but is also revolutionary. The integration of biology and nanotechnology could lead to the democratisation of healthcare as it becomes digitalised in more portable and affordable devices such as the smartphone. Potential devices that could come out of the merging of the two fields are silicon-based photodetectors which can be used to detect biomarkers of acute diseases such as the dengue or zika viruses and other diseases like cancer.
SilTerra's shift towards life sciences is also greatly facilitated by its partner imec, a leading research and innovation institute based in Belgium. While both have had a pre-existing relationship for almost 15 years, the relationship has been reinvigorated by SilTerra's shift to the life sciences. Paru Deshpande, Vice President of Department of Life Science Technologies at imec describes their partnership as "instrumental", as there would be a mutual exchange of information with SilTerra providing important information and challenges on the side of manufacturing while imec would share its findings in its development of technologies.
Life Sciences Symposium
To the average person, life sciences or biology and nanotechnology may not seem too dissimilar as they are both scientific fields, however this could not be further from the truth.
The gulf between the two fields is among the reasons why SilTerra organised its inaugural Life Sciences Symposium to bring together academics and thought leaders in their respective fields and to share their findings.
"By organising this symposium, we hope to accelerate collaboration between manufacturers and healthcare professionals to engage in new innovative ways to propel health technology in Malaysia to the next level," said Tan Eng Tong, SilTerra's Vice President of Strategic Management who coordinated the symposium.
The symposium was attended by academicians and industry leaders from around the world. Among those who attended were Dr Kim Seong-Eun of Korea Electronics Institute, Paru Deshpande, Vice President, Department of Life Science Technologies, imec, Belgium, and Professor Richard Luxton of the University of West England. Many of them presented talks on their findings in their respective fields. They also discussed that in order to move forward deeper collaboration between the two fields is necessary.
Related Articles:
E-health apps help meet Southeast Asia's healthcare needs