Leading institutions in Singapore will be helping Cambodia get ready to fully embrace the Fourth Industrial Revolution. 
It was recently reported that Singapore's leading institutes are collaborating with the Cambodian government on a three-year programme that is expected to equip local students with the knowledge and skills required to tackle challenges in the 21st century.
Singapore's Ambassador to Cambodia, Michael Tan was quoted as saying that the programme would involve the fellow ASEAN country's Ministry of Education, Youth and Sport, as well as Temasek Foundation International (TFI), and Singapore's National Institute of Education International (NIE International).
Speaking at the programme's launch last week, Tan revealed that the initiative – dubbed the School Leadership Programme – is the culmination of more than a year's worth of close coordination and efforts between the two countries.
The idea, he added, was initially spurred by concerns Cambodia's Education Minister, Hang Chuon Naron expressed in a meeting last year with both, the TFI and NIE International.
"Minister (Hang Chuon) Naron held a discussion with TFI and NIEI about the need to develop a robust and forward-looking school leadership programme that will motivate school leaders to reflect and innovate on all aspects of school leadership. Minister Naron was rightly concerned that changes in education might not keep pace with the rapid economic and social changes in Cambodia, unless his school leaders and officials are properly upskilled and aware of what needs to be done.
"This [programme] will help to motivate and inspire them to adopt a new mindset towards leading their schools in the 21st century," he was quoted as saying in his opening address on 19 November in the Kingdom.
The programme comprises of six components and will see a series of training workshops and conferences covering various topics, including School Leadership and Educational Management in the 21st Century, Approaches on Leading and Managing the 21st Century Schools and Effective Cascading through Facilitation and Coaching Skills.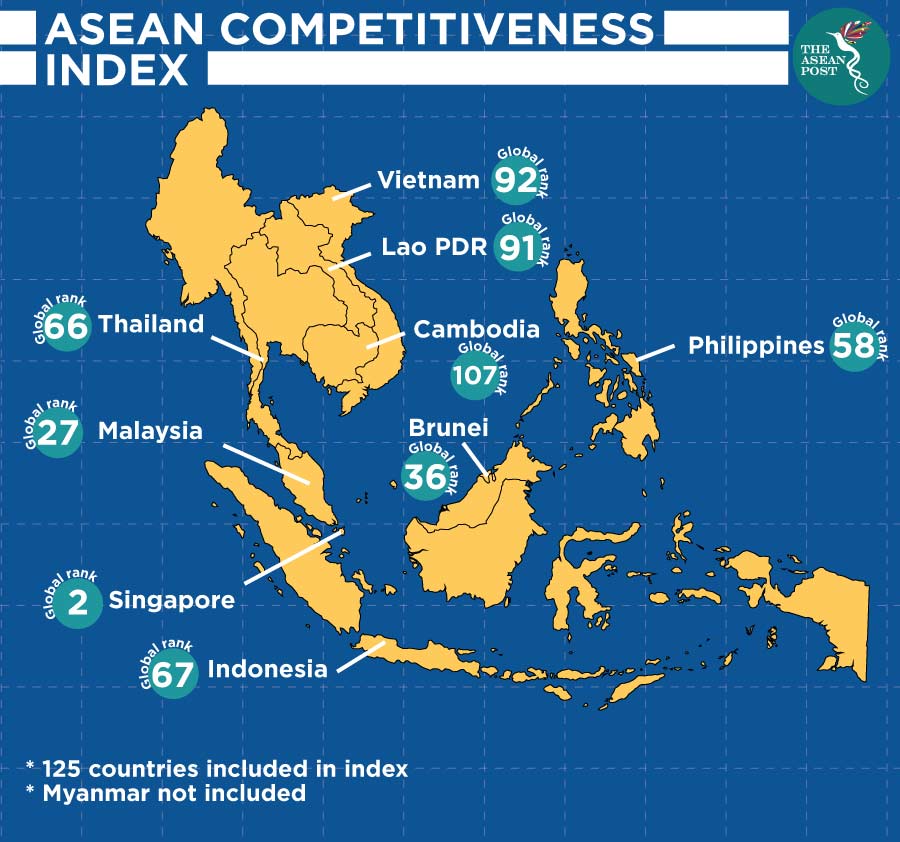 Cambodia's struggles
According to the INSEAD 2019 Global Talent Competitiveness Index, Cambodia was placed 107th out of 125 countries. This was ridiculously low on the index compared to Singapore which was placed second. Cambodia, in fact, ranked worst among other ASEAN countries in the index, while Singapore did best.
A more in-depth look at Cambodia's score reveals even more. Of four factors (enable, attract, grow, retain), Cambodia scored the lowest for its ability to "grow" talent at 119 compared to 90 for "enable", 83 for "attract", and 99 for "retain".
According to the Organisation for Economic Co-operation and Development (OECD), many young Cambodians are dropping out of school. Access to secondary education is not easy as there are high inequalities across gender, location and socio-economic groups. The country had a total secondary net enrolment rate of only 27.7 percent in 2014. The problem is exacerbated by the growing problem of child labour as well.
Singapore's aid
In most rankings and indices involving education and ASEAN, Singapore has not only shown that its education is top-notch compared to other ASEAN countries, it is also one of the best in the world. 
Singapore admits that it needs to learn how to innovate its education system for the future as one of the biggest criticisms aimed at its education system is the emphasis on rote learning. 
Nevertheless, it is working hard towards addressing this matter as well. 
Cambodia would have a lot to gain if Singapore is willing to work side-by-side with it to address some of the issues that the Kingdom might be facing within its own borders as far as education is concerned. This seems like a golden opportunity for Cambodia and the country should keep an open mind to any advice that Singapore might have to share with it.
It is certainly a welcomed sight to see ASEAN member states working together for the greater good of the bloc and region as a whole. It is hoped that this form of alliance, especially on matters that are as pertinent as education and the upgrading of skills, will be seen more often. 
Related articles:
Cambodia's failing education system