Ong Ye Kung, Singapore's newly-appointed Minister for Transport, wrote on his Facebook page that "air connectivity is a vital organ of our small island state. It connects Singapore to the rest of the world. Being an air hub breathes oxygen into every other economic sector and helps them thrive and create more jobs."
A transport hub is where passengers and goods are exchanged between transportation modes to arrive at their final destinations. 
Singapore has thrived over the last 200 years as a maritime hub; connecting East and West. Recognising the significance of being a maritime hub and the increased demand for air transport, Singapore developed its capabilities to become an air-transport hub as well. Changi airport began its operations in 1981 and has grown into one of the largest transportation hubs in Asia. 
Regional cities, like Kuala Lumpur and Bangkok, have built new airports (Kuala Lumpur International Airport and Suvarnabhumi Airport) to compete but have been finding it difficult to surpass Singapore as the main air transportation hub in the region.
Successful air hubs require good flight connectivity. We have seen the success of Dubai as an air hub with their national air carrier (Emirates) ensuring smooth connectivity. Whereas Singapore has Singapore International Airline (SIA).
To help sustain its air hub status, Singapore has allowed transit passengers since 2 June 2020, while Dubai allowed tourists back from 7 July with required COVID-19 testing. The test is mandatory and is done 96 hours before travelling to Dubai, or carried out at the Dubai airport itself. They are then quarantined until their test results prove negative for the COVID-19 virus. 
Singapore has yet to fully open its doors to overseas visitors. Besides being a hub for transient passengers; there is also a need for 'transient' visitors. Singapore's local market is relatively small due to its small population and lack of hinterland. However, Singaporean businesses have always catered for both, locals and visitors. 
The hospitality sector supplies far beyond the demand required by the local market alone. Unfortunately, the travel industry and its related sectors have been badly hit by the COVID-19 pandemic and subsequent border closures.
Virus Measures
The world is indeed facing an ethical dilemma. Curbing the spread of the COVID-19 virus requires social distancing and perhaps even isolation. Social interaction could result in higher infection rates. However, it is a requisite for many sectors of the economy. 
At the beginning of the pandemic, the over-riding strategy adopted was containment. China attempted containment by locking down the city of Wuhan, the 'ground zero' for the virus.  The subsequent spread of the virus across the world was not anticipated; otherwise the isolation of China could have been the preferred method of containment. 
For most countries, the pandemic started with imported cases. Once the virus entered a community, it spread rapidly. At that stage, the virus dispersion within the community had a multiplier effect, due to its extremely contagious nature. However, 'imported cases' had taken an inflated significance; with daily reporting of imported cases becoming the focus. In a community that has a reservoir of infected individuals, whether the cases are local or imported has little significance, unless imported cases involve a mutated version of the coronavirus.
The lockdown strategy is basically a combination of social distancing and isolation, identifying, tracing and removing individuals for treatment. The idea is essentially to create an isolated physical region and barring anyone from entering it.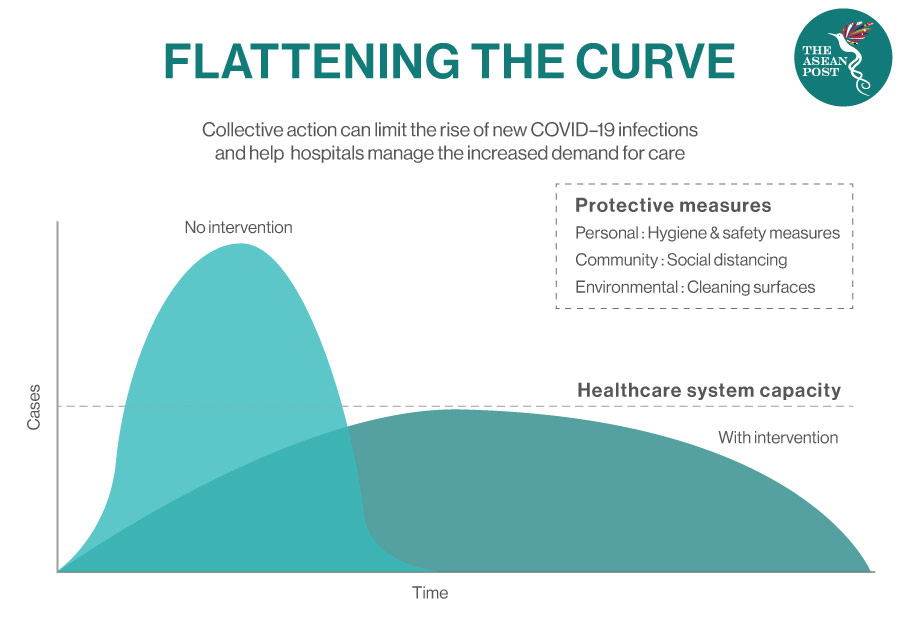 A lockdown is indeed an effective strategy but comes with high disruption. For a lockdown to totally eradicate the spread of the virus, it needs to be continued until the whole community in that region is virus-free. This would require a full testing of everyone as some individuals may be asymptomatic. 
Furthermore, a virus-free community should not interact with anyone from outside unless he/she is not infected. This is a tall order and virtually no nation can sustain a total lockdown for that long a period of time, hence we are witnessing second waves coinciding with the relaxation of lockdowns. 
One theoretical method is to isolate everyone under home curfew for 14 or 21 days. No one is then permitted to leave home until they test negative. This is essentially the strategy adopted in Singapore's dormitory residents. 
The objective is that no one would be allowed to interact within the community unless he/she has tested negative. To achieve this requires full testing of the community. This could prove a difficult task. However, it is a feasible task for new entrants to the community. Singapore is already doing this but with a 14-day quarantine at designated accommodations, and not at home. 
Recommendations
One thing Singapore can do is to allow "tested and controlled" visitors. The borders could open and all visitors can be tested at entry points. For convenience and expediency, testing facilities could be made available at SIA offices overseas or at other Singapore related organisations. These tests should be carried out not more than 48 hours prior to departure. Visitors would pay a small premium for the tests so that there is a profit margin. This allows the outsourcing of tests to healthcare clinics/hospitals. 
Visitors who are tested at entry points will then be quarantined at hotels – at the visitors' own expense – until test results prove negative. This will immediately translate to minimum one day bed-charges for each visitor tested at entry points. The transportation of these visitors to hotels can be outsourced to travel companies to provide buses with a small charge to the visitor. All visitors would need to download the tracing app and anyone staying more than eight days should be required to have another coronavirus test, repeated after each eighth day of stay.
The allowing of visitors would lift the economy and perhaps save the travel and hospitality industry. As an example, one prime service apartment in the island state had its occupancy rate drop to just 20 percent from the normal average of 80 percent. The initial period of border closures saw them achieve only 40 percent of normal income levels, with the government support package. Currently, their income level is less than 10 percent of normal levels. Many other businesses are facing similar scenarios. We are now seeing companies retrenching staff, including large organisations such as Resorts World. 
Many individuals are facing economic difficulties. They have been getting by with the government support package and the deferment of mortgage payments. If the borders do not open and the economy does not bounce back before the end of 2020, many might not be able to resume mortgage payments in the new year. This could result in home repossessions by banks and a major devaluation of the property market.
Singapore needs to reopen its borders and allow visitors in to safeguard its status as an air hub. A delay in allowing visitors to enter the country could provide an opportunity for competitors to 'open borders' before Singapore and become the new regional air hub. 
In minister Ong's words, "Singapore must do whatever we can to maintain our hub status for both, maritime and aviation. This has always been our lifeblood, and will continue to be our lifeblood. And it's a piece of work that I think is urgent, critical and will determine the future economic state of Singapore." 
Related Articles:
Singapore Airlines Suffers US$800M Q1 Loss