The World Health Organization (WHO) reported that around 100 new coronavirus cases were being reported outside of China each day with large outbreaks in Southeast Asia, Italy and the Middle East. This week, that figure shot up to 300 cases per day. The virus, also known as COVID-19, has killed nearly 4,000 people, and with more than 100,000 cases reported worldwide, some officials are starting to talk about the prospect of a global pandemic. 
As the virus remains uncontained, stock markets, governments, and private citizens are showing signs of panic. 
Regional measures 
Since the onset of the outbreak, local, regional and international organisations have been working tirelessly to contain its spread. 
Authorities are scrambling to develop new medicines and technologies to prevent the coronavirus from overwhelming national health systems, especially in transit hubs that see people cross paths from all over the globe, as well as developing countries where medical systems are already weak, under-funded and vulnerable. Southeast Asia is at particular risk given its proximity to mainland China, delayed or non-existent tourism restrictions, and the lack of appropriate testing and treatment centres. An outbreak there, according to analysts, may all but collapse the region's medical facilities. 
Perhaps more worryingly, is the lack of virus infection data from the region, particularly in Indonesia, leading some to believe that the virus is silently spreading across the archipelago. Jakarta is slowly beginning to respond, having announced a second round of stimulus funding last week after slowly rolling out airport detection protocols. 
In contrast however, Hong Kong, is a key player in the development of a vaccine to eradicate COVID-19 and is at the forefront of the fight against the virus considering its proximity to mainland China. Singapore, a country renowned for its cleanliness, order, and advanced medical facilities has implemented draconian measures that restrict travel to mainland China and is forcibly quarantining those returning from high-risk areas. People have even been charged for falsely declaring travel history. 
While these policies are largely effective – recovery rates now exceed infection rates in Singapore –they cannot be easily replicated in the region since they rely on policy acceptance, economic stimulus and advanced hospitals. For much of Southeast Asia, and indeed the world, more strategic policy action must be taken. 
Preventative measures in the UAE 
Outside the region, the United Arab Emirates (UAE), a global hub just like Hong Kong and Singapore, is beginning to reveal itself as a pragmatic and effective leader in combating the virus.
To date, there are at least 38 confirmed cases of the coronavirus in the UAE. This number is surprisingly low, especially when compared to the country's population of 9.5 million, its 16 million visitors and the 110 million passengers passing through its two main airports of Dubai and Abu Dhabi each year. Dubai, in fact, is the world's third busiest airport. 
However, given Dubai's nature as a global hub for finance, tech, and travel, it's no surprise that a viral outbreak there could potentially have catastrophic consequences that could spread the contagion to all corners of the globe.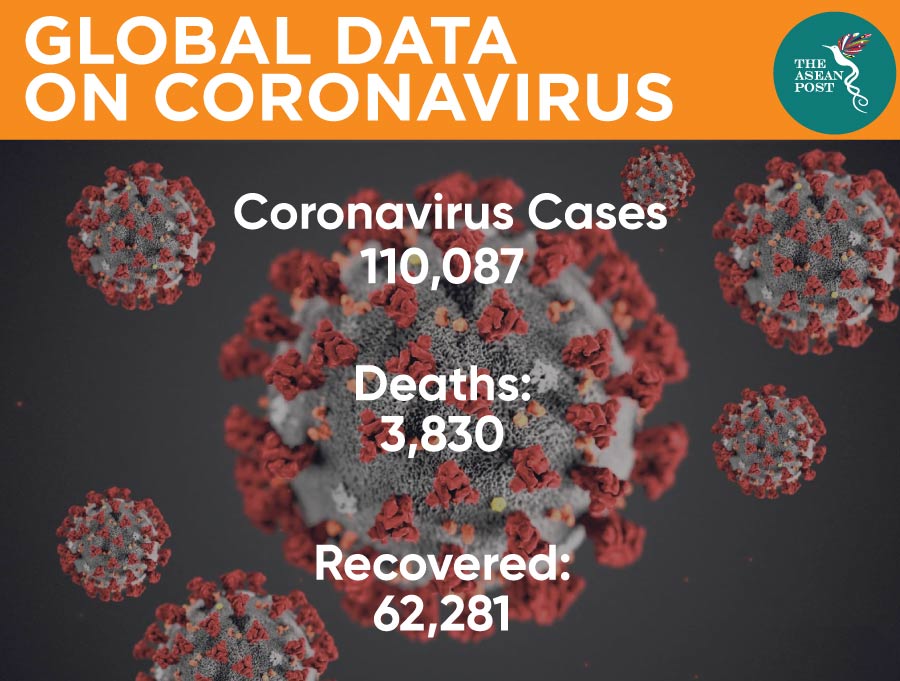 Acknowledging its weakness as a potential facilitator of a global pandemic, UAE authorities have established a number of preventative measures, such as localised quarantines and airport screenings. Hand sanitizers are now in all hotels, government agencies are advised to interact online instead of through face-to-face meetings, and a pilot program starts this week in government schools to teach via distance learning – if successful may roll out further. The Emirates have also acted beyond their borders recently, airlifting a group of Yemeni students from Wuhan, China – the virus's epicentre.  
Additionally, the country's technology sector is proving useful as Emirati company Group 42 (G42) has been tackling the outbreak head-on. The plan is to leverage existing artificial intelligence (AI) and cloud computing technology to prevent the virus from spreading and to ensure medical supplies reach the areas where they are most needed. For this, the company announced the launch of its Population Genome Program, which will provide rapid genotyping to help gather necessary data for researchers to develop a cure for the virus. 
G42 will also be supplying hundreds of thousands of essential medical supplies to China, which includes surgical masks, goggles, gloves, and a variety of other protective clothing to protect the healthcare workers that are treating sick individuals.
Moreover, the UAE has also announced the use of the Wareed system at health facilities in Dubai and the Northern Emirates. The system is designed to help doctors and healthcare workers detect potential cases of coronavirus during medical appointments. 
By using the system, doctors are able to document their patients' details, including their symptoms and their travel history, which will be processed by an algorithm to decide whether or not the patient may be at risk. 
The development of these types of innovative technologies comes at a crucial time as the international community grapples with a potential global catastrophe. The UAE also offers the rest of Southeast Asia practical and effective initiatives that are less draconian than Singapore's.
COVID-19's effect on UAE's tourism
The COVID-19 virus outbreak has affected travel and tourism across Asia because of travel bans and localised quarantine policies. Tourism, especially in Vietnam, Bali, Malaysia and Thailand, has declined sharply with governments across the region deploying tourism stimulus packages to hedge losses from a lack of lucrative Chinese tourism this year. 
According to Aljazeera, recent travel restrictions imposed to curtail the outbreak could pose a very serious risk as well to the hospitality and tourism industry in the UAE, which is set to host Expo 2020 in Dubai and attract a staggering 11 million tourists to the area. 
Predictions like these, however, are largely speculative. As it stands, the city's financial sector is still performing well, the country's gross domestic product (GDP) saw a growth of 2.9 percent in 2019, and there is no indication that passenger numbers have declined. 
But just recently in Hong Kong, the territory's major airline Cathay Pacific issued a dire profit-loss warning after being required to cancel two out of every five flights scheduled for February and March. Like Dubai, Hong Kong is a financial, tourist and air traffic hub for much of the world but its proximity to China, and its government's slow response tackling the initial signs of the virus, have slowed its economy to a halt. 
On the other hand, the UAE's largest airlines, Etihad Airways and Emirates, remain unaffected with no serious warnings issued in response to the outbreak. Learning from the mistakes of its Asian rival, Emirati authorities have been quick to deploy its preventative measures, like thermal screening, while ensuring vital commercial channels with China remain open (Emirates still operates its Dubai-Beijing route). 
Business as usual in the UAE 
The UAE has taken a proactive approach, implementing preventative measures to ensure that business remains prosperous. Because of these measures, the coronavirus hasn't affected businesses in Dubai to the extent that rival cities like Hong Kong and Singapore are disrupted. 
According to Ambarish Gali, owner of the popular 'New Shanghai' restaurant in Dubai, "around 90 percent of our customers are Chinese and we haven't seen a drop in our customers. It is business as usual for us. We haven't experienced any slump in sales". 
The UAE's preventative measures have ensured that its economy and businesses won't dwindle. In fact, the WHO recently praised the UAE's handling of the crisis saying, "What we've seen from the United Arab Emirates is a tremendous response [to the virus]."
The UAE has adopted a series of policies that appear to have prevented a full-scale outbreak on its territory as well as preserve its vital commercial ties to Asia. While many nations around the world have seen both, medical and economic fallout in recent weeks, with Southeast Asia being dealt a serious blow, the UAE's balanced approach is one that can and should be replicated.
Related articles:
Thai full-moon party cancelled due to virus fears