According to the Global Gender Gap Report 2020 by the World Economic Forum (WEF), it will take another 163 years for East Asia and the Pacific region to reach gender parity at its current rate. This is the longest estimated time compared to any other region including the Middle East and North Africa (140 years) and South Asia (71.5 years).
However, this does not mean that women have given up hope, as women's issues are receiving heightened attention across political, social, and economic arenas. But it is the digital market that women are taking by storm.
According to a report by Influencer, a marketing agency, female social media influencers are earning substantially more than men, completely flipping the gender pay gap. 
A woman with 100,000 followers can earn up to EUR50,000 (US$56,140) from posting two sponsored posts a week, while her male counterpart would earn approximately EUR37,000 (US$ 41,540) for the same work. Fashion and fitness social media profiles are among the most popular profiles on social media.
In addition, investments in female-founded start-ups are higher than ever. 
Women-led businesses made up 20 percent of venture-capital backed companies, took in US$46.3 billion in capital according to data from PitchBook in 2019. That's more than twice the US$22 billion female entrepreneurs got the year before and more than 15 times the US$3 billion awarded them in 2010.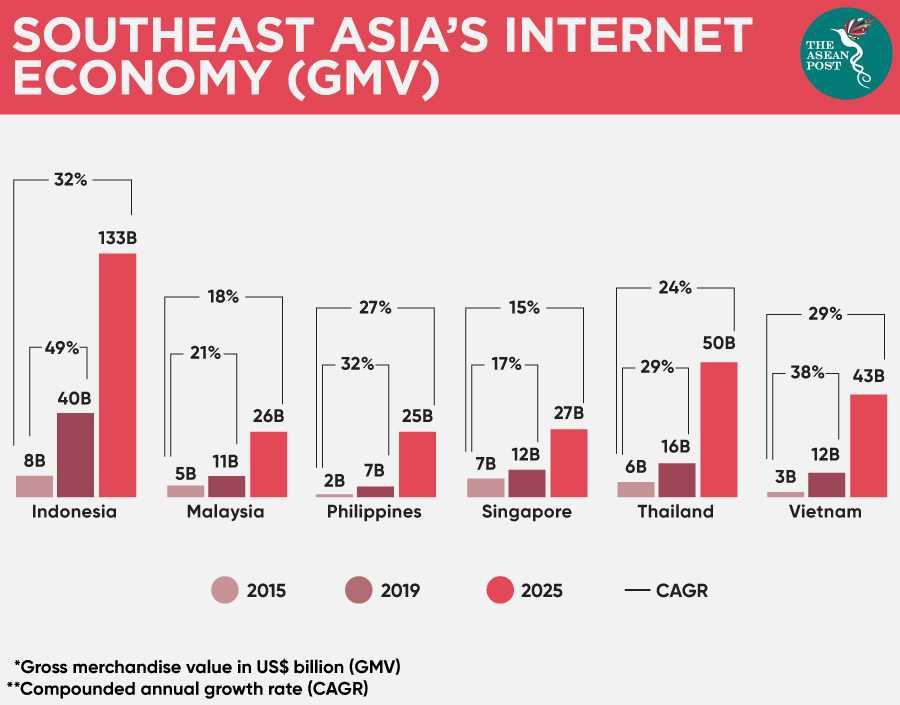 The trend is certainly taking hold in Southeast Asia as well. Information platform, Crunchbase reported that 844 women founded or co-founded a start-up in Southeast Asia since 2014. Some of them have been responsible for revolutionising the start-up scene in the region.
From filling funding gaps in the country to addressing high taxi fares, Hooi Ling Tan, Grab co-founder and President of Kickstart Ventures, Minette Navarrete has drastically transformed consumer behaviour.
Women have moved on from being associated with traditional general identities of them primarily as shoppers and caregivers to a multitude of different identities. Today's women are becoming more comfortable addressing neglected, historically unmet, and un-discussed needs. 
Although women still face challenges in the tech sector, due to the unique nature of start-ups, women's perspectives have proven invaluable in their success. This has created a bundle of opportunity for Southeast Asian women to abandon patriarchal business practices and to rise above.
"We got an interesting variety of responses when we asked women whether being a female was advantageous or disadvantageous in their roles as founders. Some felt they had been harmed but as many felt it was an advantage. Interestingly, many said it got them attention for being unusual, and that they'd used this to their advantage. Others felt that being female did impose some barriers, but didn't let it get them down," said Jessica Livingston, founding partner of Y-Combinator, an American seed accelerator. 
The tech industry has the potential to accelerate gender parity in some ASEAN countries, especially in terms of economic participation and opportunity. 
Nonetheless, going forward, in order to provide sufficient support for women entrepreneurs, "it will require more than providing them with the typical entrepreneur playbook since there is still bias built into the system," said Ari Horie, CEO of Women's Startup Lab, an accelerator that connects female founders in Silicon Valley with investors. "The road is still steeper and rockier for them than it is for men."
Related articles:
ASEAN has a gender pay gap problem