The coronavirus pandemic has introduced us to new norms of temperature checks, social distancing and mask wearing, among others. The virus has drastically changed our lives, severely impacting livelihoods and infecting more people each day. At the time of writing, over 56.5 million people worldwide have been infected with COVID-19.
Some observers believe that until a viable vaccine is found, the new normal is likely to stay indefinitely. Therefore, several teams of experts and scientists have been racing since the outbreak began to develop a vaccine that will hopefully end the dreaded crisis.
Yesterday, United States (US) pharmaceutical giant Pfizer and German firm BioNTech announced that a completed study of their experimental COVID-19 vaccine showed that it was 95 percent effective. They said that the two-dose vaccine had no serious safety concerns and that the companies will apply for emergency use authorisation from US regulators "within days".
The news came a week after the two companies revealed that the vaccine had shown 90 percent effectiveness, raising hopes of an end to the worst pandemic in a century. Not long after that, biotech firm Moderna also broke the news that its experimental vaccine against COVID-19 was almost 95 percent effective.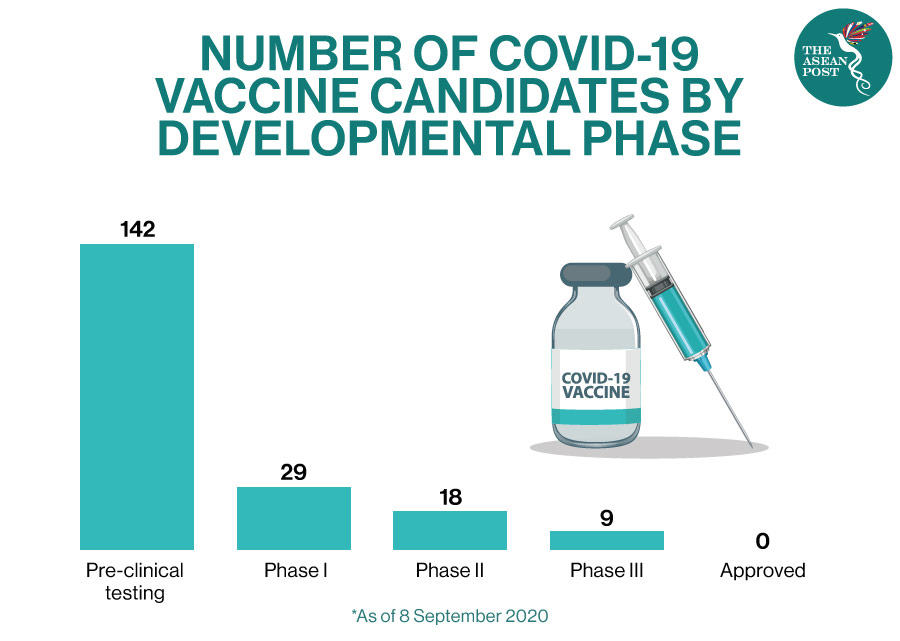 Back in August, Russia also claimed that a locally developed vaccine for COVID-19 had been given regulatory approval after less than two months of testing on humans. The vaccine, called the Sputnik V was developed by the Gamaleya Research Institute of Epidemiology and Microbiology in Moscow, under Russia's Ministry of Health.
Despite global scepticism over its safety and effectiveness, Russia's President Vladimir Putin said that the Sputnik V vaccine works "quite effectively" and forms a "stable immunity" against the disease. He had also disclosed that one of his daughters had already been vaccinated and that she is feeling well.
Although news of the aforementioned vaccines is promising, experts expect preventive measures like social distancing and wearing a face mask to continue to be essential well into the summer of next year.
Ready To Be Vaccinated?
YouGov, a market research and data analytics firm administered a survey of more than 12,000 respondents in 11 countries which include India, Indonesia, Malaysia, the Philippines, and Vietnam, among others – on their attitude towards a vaccination against coronavirus. 
The study revealed that nearly three quarters of respondents (73 percent) expressed readiness in being vaccinated against COVID-19. 
The survey was conducted between 9 and 19 October 2020, about two months after Russia's Sputnik V was announced. YouGov found that the percentage of respondents who expressed readiness was even higher among those who are aware of the Russian vaccine, with four out of five respondents saying that they would like to be vaccinated.
Anti-Vaxxers
According to the World Health Organisation (WHO), a number of vaccines have been developed to prevent over 20 life-threatening diseases, helping people of all ages to live longer and healthier lives. The WHO states that immunisation prevents two to three million deaths every year from diseases like diphtheria, influenza and measles. Hopefully, one day, a successful COVID-19 vaccine would be added to the list. 
A 2018 survey by Wellcome Global Monitor revealed that Asia has high vaccination rates with 85 percent of people in the region believing that vaccines are safe. But experts say that the region is not immune from scepticism that takes its cue from the West and is growing alongside affluence. 
Health organisations have fought the anti-vaccine movement for decades. Nevertheless, the pandemic paired with the boom in social media platforms, means the stakes are now higher than ever. 
In the Philippines, online misinformation is convincing many to reject vaccinations for diseases such as polio. It was reported that childhood immunisation rates have declined in the ASEAN member state, from 87 percent in 2014 to 68 percent. This has contributed to a measles epidemic and re-emergence of polio last year.
The distrust of vaccines among Filipinos is perhaps derived from a highly politicised campaign that led to the withdrawal of the dengue vaccine Dengvaxia in 2017.
Media reports have stated that interest in online anti-vaccine content has surged amid the pandemic as scientists race to develop a COVID-19 solution. Data from CrowdTangle, a social media monitoring platform showed that the number of followers of anti-vaccine groups and pages on Facebook in the Philippines has risen by 190,000 to about 500,000.
Whereas in Indonesia, back in 2018, the country's Islamic Council issued a fatwa (religious ruling) against the measles-rubella vaccine because it contained pork gelatine. This sparked a vaccine hesitancy among some Indonesian Muslims. Nevertheless, the council then clarified the vaccine could be used if there were no available alternatives. 
Last month, Indonesia's Vice President Ma'ruf Amin said that COVID-19 vaccines that will be distributed must receive halal (permissible or lawful in Islam) certification from the authorities beforehand. Abdul Rahman Osman, a mufti (Islamic jurist) from the state of Pahang in Malaysia also touched on the matter as he hopes that the COVID-19 vaccine will be halal to ensure peace of mind among local Muslims. 
He said that while the utmost importance in Islamic law was to save lives, health authorities must ensure the vaccine was free from items deemed to be forbidden by the religion such as pork.
Related Articles:
What We Know About Russia's Vaccine