Telekung TEA (previously known as Telekung Era Alem) is a retail business selling mainly premium telekung both in stores as well as online. A telekung is a prayer garment, usually worn by Southeast Asian Muslim women, consisting of two pieces: a loosely-draped, one-piece hijab that extends to the knees and a long skirt that hides the feet. 
While the telekung typically comes in white, Telekung TEA offers its telekung in a wide variety of colours as well as with embroidery. The company's products are not only functional religious garments but fashion statements as well. This is especially interesting when taking into consideration the fact that Islamic fashion is a billion-dollar global industry.
The fact that Islamic fashion has become a billion-dollar industry also brings into question the rise of conservatism, especially in the region. Where conservatives were once typically viewed as traditionalists with little acceptance of the modern day, the flourishing Islamic fashion industry seeks to debunk that notion.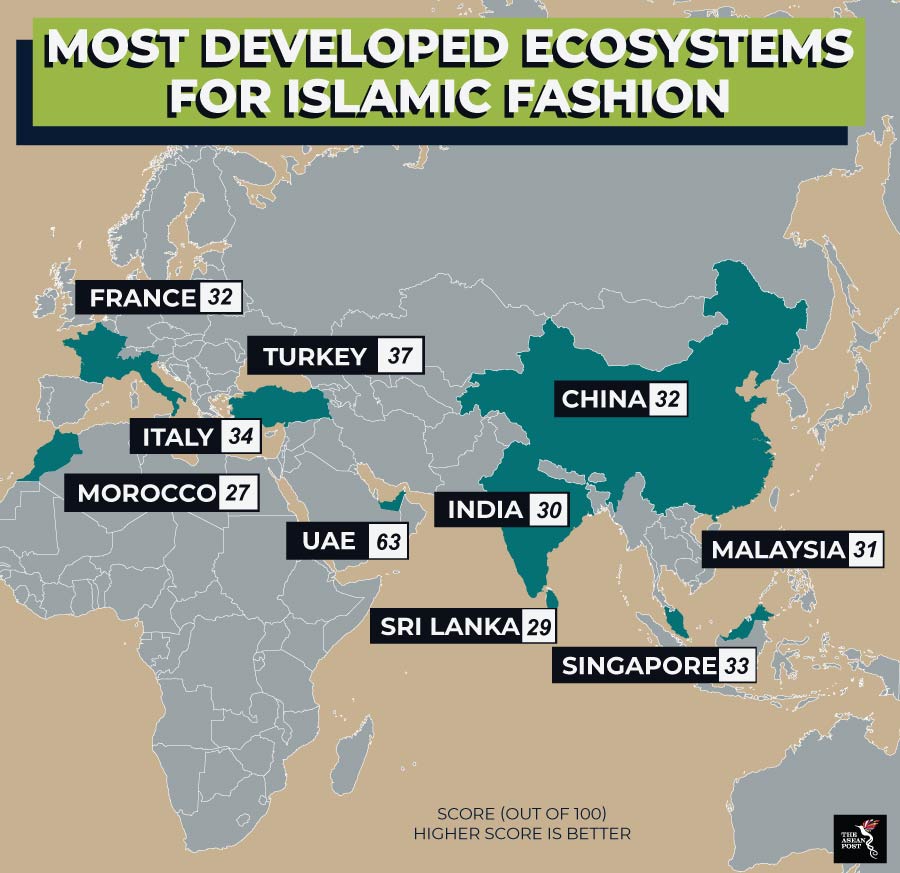 Source: Thomson Reuters
Telekung TEA was founded in 2012 by Malaysian entrepreneurs Areej Torla (creative director) and her husband Ahmad Aiman Che Ghani (managing director). In 2016, the business was incorporated. Today, Telekung TEA sells premium telekung all over the region in countries like Malaysia, Indonesia, Thailand, Singapore and Brunei. 
The ASEAN Post recently had the opportunity to sit down with Areej and Aiman for an exclusive interview. Among the issues discussed were the implications of a rising conservatism in the region and its effects on their business, as well as ASEAN awareness among the youth of the nation. 
How is knowledge regarding ASEAN important for those starting a business in the region?
Aiman: It's relevant especially if you have plans to expand outside of your home country. Its only logical to enter your neighbour's market. ASEAN's potential as a market for businesses operating in the region is also one of the reasons that makes knowing about ASEAN important for entrepreneurs like us.
Your business has grown. There are more people buying telekung all over the ASEAN region. Would you say this also hints at an increase in Islamic conservatism in the region? 
Areej: There is definitely a significant increase in the number of people buying telekung and the telekung market as a whole has grown. In my opinion, to say that this hints at an increase in Islamic conservatism is not necessarily true. Southeast Asian Muslim women have been wearing telekung for a long time now. However, in the past telekung were regarded a basic necessity so a woman would probably only need one or two telekung at most. 
For Telekung TEA, the reason we produce high quality telekung in a wide variety of colours with embroidery is because we see telekung not merely as an essential piece of clothing for women but as the perfect gift for all occasions. In my opinion, that is also the reason for the increase in the number of customers buying telekung. There are also many occasions where Muslims would need to give a special gift, i.e. Hari Raya (Eid-Ul-Fitr), anniversaries, birthdays, farewells, company events and many more.
Would you say that an increase in conservatism would also be beneficial to your business?
Areej: Yes of course. An increase in conservatism would, obviously, mean more people buying our telekung.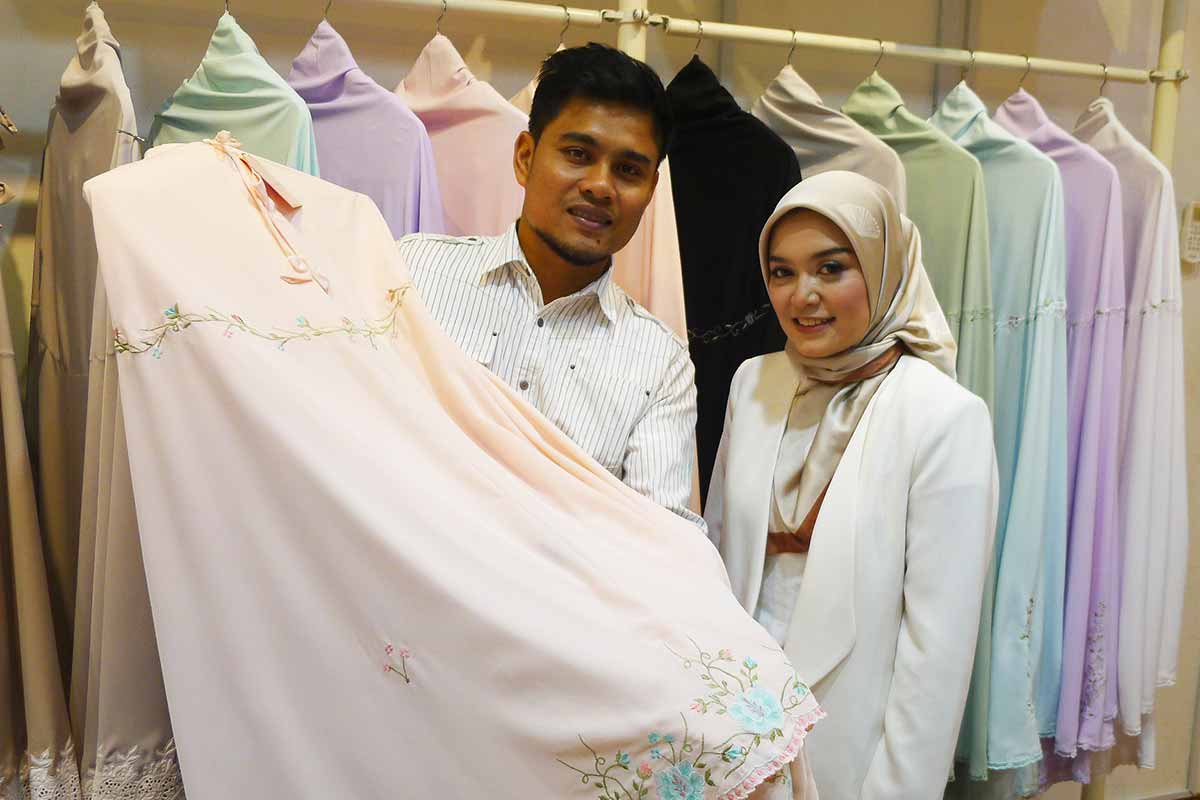 Would you say today's conservative Muslims are different from the classic notion of a conservative?
Areej: I believe so. From my own observation, today's conservatives are more open-minded and fashionable. Perhaps due to the exposure that past conservatives never had. In this regard, I would say social media plays an important role.
Six years ago when we first started this telekung business, although most people were open to colourful and fashionable telekung, many others were quite sceptical. These were the people who would only opt for the traditional white telekung made of cotton fabric. Today, even the makciks (aunties) or senior citizens who come to our stores are more than likely to purchase coloured telekung as opposed to the traditional white ones.
Which ASEAN countries do most of your customers come from and why do you think that is?
Areej: Apart from the locals (Malaysians), most of our customers are from Singapore and Brunei. For online sales, we receive orders from Singaporean customers almost every day and from Brunei at least once a week.
Almost every weekend we have Singaporean or Bruneian customers coming to purchase products at our stores too.
The reason might perhaps be because these are the two countries with a significant Muslim population. Another reason we get many customers from Singapore and Brunei as opposed to Indonesia is probably because of the higher purchasing power of these two countries, since our telekung are mostly premium products.
Having said that, besides customers from Singapore and Brunei, we, of course, also have customers from other ASEAN countries such as Indonesia and Thailand. 
Telekung TEA's telekung products are available in prices ranging from RM190 (US$45.33) up to RM1,000 (US$238.50).
Several surveys carried out by The National University of Malaysia (UKM), the Ministry of Foreign Affairs and other government agencies found that Malaysians were the least knowledgeable regarding ASEAN in the region. As Areej and her husband Aiman have made clear, knowledge regarding ASEAN is important.
Related Articles:
Indonesia to rule billion-dollar industry?