When blockchain and cryptocurrency first made headlines, many saw them as disruptors to the current financial order. This is because transactions that involve cryptocurrencies remove the need for an intermediary – a role banks and other financial institutions have traditionally filled.
Unlike banks and the current financial system, cryptocurrencies are backed by a system called blockchain. Blockchain is essentially a decentralised ledger, where every transaction is recorded. To make a change on the blockchain, other nodes or computers have to verify and approve the transaction before it is completed. Because of how the information is distributed and requires verification, some have hailed blockchain as a tool that democratises financial services.
Indonesia has been at the forefront of blockchain technology. In fact, it is probably the first country in the region to actively utilise blockchain technology. In January 2018, Bank Indonesia (BI) announced plans to launch its own digital currency backed by blockchain technology. It would work just as how cryptocurrencies function since it relies on blockchain technology. However, unlike cryptocurrencies which are decentralised currencies, the digital rupiah will be issued by the country's central bank, BI. Indonesia is hoping to be the first country in the world to launch a digital currency.
BI's relative friendliness towards blockchain has emboldened other Indonesian banks to explore possibilities with blockchain too. According to reports, five major banks – Bank Negara Indonesia, Bank Rakyat Indonesia, Bank Mandiri, Bank Danamon and Bank Permata – are toying with the idea of implementing blockchain in their systems.
Blockchain benefits
According to the World Bank, Indonesia is ranked 14th in the world for receipts of migrant remittances, with an estimated US$10.5 billion sent home from those working abroad. Remittance is the transfer of money by a migrant worker to an individual in his or her home country. More often than not, these transfers are done through banks or financial intermediaries such as Western Union who take a percentage from the transactions. With blockchain technology, Indonesia's share of remittance revenue could swell as blockchain removes the need for an intermediary party (i.e. bank), thus allowing for efficient and free transfer of funds.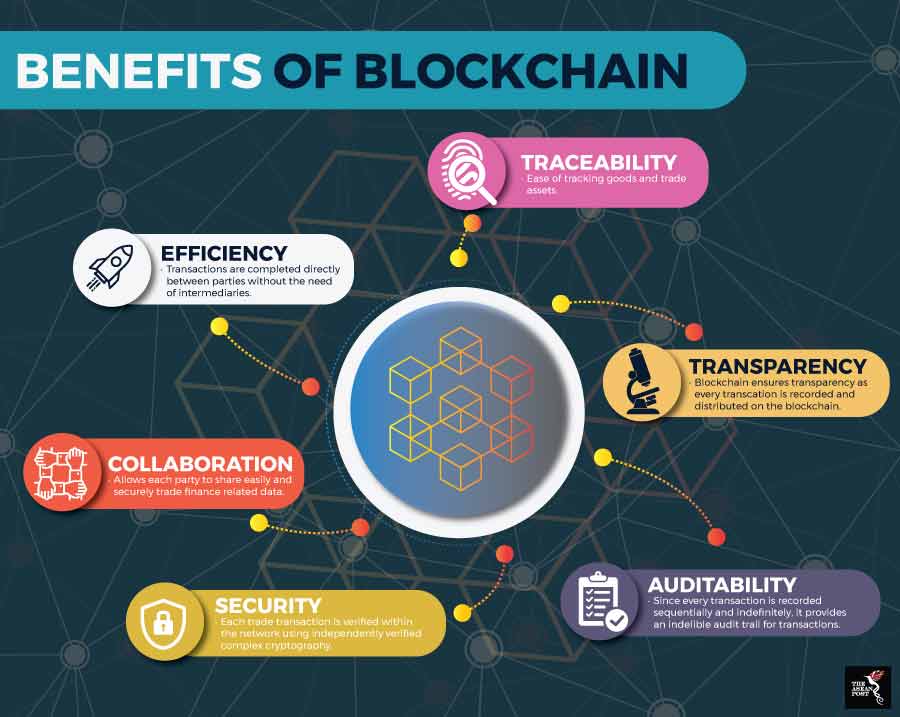 Source: Various
Blockchain can also help develop the music industry, which is among the fastest growing of the 16 creative economy sectors in Indonesia. Earlier this month, the Indonesian government's Creative Economy Agency revealed plans to use blockchain technology to protect artists' copyrights by helping musicians who have loaded their work to the database to track and monitor downloads and usage online, and calculate royalties due. The United Nations Conference on Trade and Development (UNCTAD) estimates that Indonesia has around two million music works, of which only 300,000 are recorded.
Blockchain's strong security features can also ensure a safe and secure voting process. Horizon State, a blockchain company that focuses on community empowerment last year announced a strategic partnership with Dr Marzuki Usman, former chairman of the Jakarta Stock Exchange and fintech firms Morgan De Vere and MCV-CAP to provide blockchain services to Indonesia. Horizon State specialises in secure community engagement. The platform that the company provides allows people to democratically collaborate by providing a tool that allows for tamper-proof voting systems. This ensures the decision-making process in a particular workplace, community, or constituency is efficient and transparent.
Indonesia is also a nation with many small businesses, and the introduction of blockchain could enhance this sector as well. Many small enterprises in Indonesia are not able to deploy digital payment mechanisms due to the high costs set by credit card companies or banks. Blockchain provides enterprises a cheaper and less bureaucratic alternative to that.
Blockchain community
With support from the central bank and with more enterprises embracing blockchain, it is not surprising that more blockchain specific companies or initiatives are being formed in Indonesia. An example of a start-up taking advantage of the blockchain trend is Blockchain Zoo. Based in Bali, Blockchain Zoo was the first company to offer blockchain consultancy services in the country.
The blockchain community is growing in Indonesia, so much so that an Indonesian Blockchain Association has been established by six blockchain companies with operations in Indonesia.
In August 2018, the association along with other organisations such as the Chamber of Commerce and Industry Agency for Creative Economy, and Hara (a blockchain project for social impact) came together to launch Indonesia's first blockchain hub.
The Indonesian Blockchain Hub will bring together the local blockchain community to serve as a platform for collaboration and networking between various Indonesian and global blockchain projects.
Indonesia should be commended for embracing such technologies rather than viewing them as disruptive or a threat. What's important now is that Indonesia properly harnesses the growth potential of this industry and not let it go to waste.
This article was first published by The ASEAN Post on 23 August 2018 and has been updated to reflect the latest data.
Related articles:
Quadrans launches blockchain platform in ASEAN
Bank Indonesia's governor wasting no time on rate hikes