Terrorism is as old as politics. States must therefore stay ahead of the threat while engaged in combatting COVID-19. The Association of Southeast Asian Nations (ASEAN) demonstrated its commitment to combat terrorism at the 3rd Sub-Regional Meeting on Counter-Terrorism and Transnational Security on 1 December, 2020. 
The meeting explored two main issues: 'The Impact of COVID-19 on the Counter-Terrorism and Transnational Security Environment' and 'Foreign Terrorist Fighters (FTFs) Regional Preparedness'. In looking ahead to 2021, ASEAN member states should also pre-empt how these two issues could influence FTFs travel in Southeast Asia, particularly in the maritime domain.
Terrorist Activities At Sea
A June 2020 paper by the United Nations (UN) Counter-Terrorism Committee Executive Directorate assessed that restrictions on international travel due to COVID-19 could affect the movement of FTFs. The paper also forewarned of the potential long-term impact of COVID-19 on national counter-terrorism budgets and international cooperation. 
These issues could create opportunities for FTFs who may be forced to adapt their travel methods. In Southeast Asia, FTFs could resort to more illicit travel by exploiting the seas. 
The archipelagic geography and high maritime traffic in Southeast Asia make border security a constant challenge. This challenge provides a conducive environment for the clandestine movement of people and goods. Illicit maritime activities are a longstanding problem in the region and might worsen over time. COVID-19 could affect maritime security measures such as coastal surveillance as states re-direct national resources to fight the pandemic. 
The economic impact of COVID-19 could drive more disenfranchised people in coastal communities to resort to piracy to supplement their incomes. The risk of people becoming radicalised is also higher as they spend more time online due to movement restrictions.
In 2020, the Tri-Border Area comprising the Sulu/Celebes seas between Indonesia, Malaysia and the Philippines has been in the spotlight for terrorist activities. For example, the International Criminal Police Organization (INTERPOL) had led an operation codenamed 'Maharlika III' from February to March based on intelligence on common routes that criminals and terrorists use to travel in the area. 
During operation 'Perfect Storm' in November, Philippine special forces successfully intercepted Abu Sayyaf Group terrorists during a sea battle.
Watching The Straits Of Malacca And Singapore
ASEAN member states focus their attention on the Tri-Border area given the severity of terrorist activities there. However, they should also maintain maritime domain awareness of the Straits of Malacca and Singapore.  This waterway is another crucial sea line of communications, especially for cargo vessels. The use of cargo vessels is one way that FTFs could adapt their travel methods. For example, in March 2020, the US Justice Department reported that Islamic State (ISIS) supporter Muhammad Masood attempted to travel to ISIS territory in Syria in part via a cargo vessel.
The Straits of Malacca and Singapore have seen security incidents in the past. While no terrorist attacks had occurred there, there were instances of smuggling, planned and actual terrorist travel. For example, in 2016, the Indonesian Navy intercepted a boat smuggling used Singapore military uniforms to the Riau Islands in Indonesia. 
Earlier in 2001, Islamist rebel group Jemaah Islamiyah had explored smuggling explosive materials from the Riau Islands to Singapore while its recruits attended training in Mindanao. Ethnographic research indicates that smuggling activities have been endemic in this waterway since the 1800s. 
In 2015, Singapore authorities stopped some Indonesian men who travelled from the Riau Islands to Singapore via ferry. These men were on a journey to Syria to join ISIS. Also, Singapore's National Maritime Sense-Making Group – through the use of data analytics – detected a possible ISIS supporter on board a tanker. 
In 2017, Indonesian authorities stopped an ISIS-linked terrorist cell in the Riau Islands. This cell had planned to launch a rocket attack on Singapore, possibly from a boat near the coastline. This cell also helped to smuggle two Uighur militants from Malaysia into Indonesia through the porous borders of Riau Islands to join terrorist group Mujahidin Indonesia Timor in Sulawesi.
This year, the Straits of Malacca and Singapore have seen more piracy incidents – robbery and theft against ships. In particular, the Singapore Strait has recorded a sharp increase in such incidents from 2019 - 2020 according to a recent report by the Regional Cooperation Agreement on Combating Piracy and Armed Robbery against Ships in Asia (ReCAAP). 
Of concern, a rise in piracy incidents might be indicative of other illicit maritime activities, which could facilitate illicit travel. For example, in October 2020, Singapore authorities arrested four Indonesian men after coastal surveillance cameras detected them. These men had used a small boat to enter the country by sea illegally. Separately, another Indonesian man whom Singapore authorities arrested for suspected involvement in the illegal entry incident had tested positive for COVID-19.
Due to COVID-19, seafarers are more fatigued. They could be less vigilant against pirate activities as they are spending longer hours at sea. Patrols along the Singapore Strait might decrease if the Indonesian Navy re-deploy more assets to the South China Sea to defend the Natuna Islands. The islands are the scene of rising geopolitical tensions and illegal fishing activities. These developments might create opportunities for illicit travel along the Singapore Strait.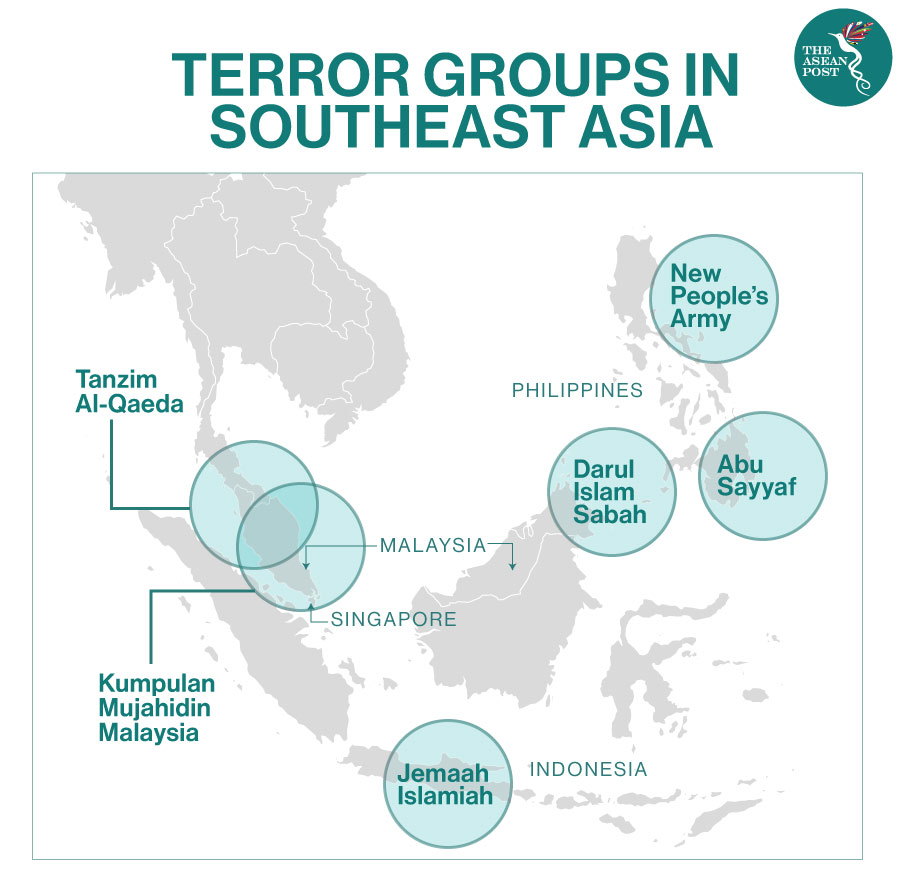 Furthermore, the possibility of the COVID-19 virus slipping through border control measures is also a cause for concern. Illicit travel could be one of the means for terrorists to spread COVID-19 as an improvised tactic of a biological attack.
Countering Terrorist Travel At Sea
In preventing FTFs from capitalising on new opportunities in the Straits of Malacca and Singapore for illicit travel, the littoral states there should sustain and enhance four core operational strategies. 
Firstly, littoral states must enhance capacity in law enforcement through better use of technology for coastal surveillance, boarding operations and sense-making. 
These functions would support coordination between security and maritime agencies, in partnership with the maritime industry in monitoring vessels and unofficial small ports known as pelabuhan tikus (rat ports). 
Secondly, littoral states must continue sharing information with international organisations such as ReCAAP and INTERPOL, given the nexus between terrorism and illicit maritime activities. Also, it is crucial to enhance the monitoring of barter trade routes that may intersect with illicit maritime activities. In the Tri-Border Area, for example, smuggling activities and security threats on land are intertwined with barter trade.
Thirdly, littoral states must ensure that the impact of COVID-19 and tensions in the South China Sea do not significantly hamper regional cooperation or distract cooperative efforts to interdict terrorists. These efforts include the Malacca Straits Patrol and law enforcement intelligence exchange as stipulated in the ASEAN Convention on Counter-Terrorism. 
Sharing biometric information of known and suspected terrorists among national agencies and with INTERPOL is key to detecting terrorist deception tactics when travelling.
Finally, littoral states must continue improving the welfare of coastal communities to reduce the conditions that enable illicit maritime activities. Better welfare could improve community engagement and trust with security agencies. 
Uplifting the livelihoods and security of coastal communities is one area that littoral states could perhaps cooperate more under the aegis of the ASEAN Economic Community (AEC).
Related Articles:
Improving ASEAN COVID-19 Management