As the month of April draws to an end, over 3.2 million people have been infected with the COVID-19 virus, taking with it more than 200,000 lives. In order to flatten the coronavirus curve, governments across the globe have imposed strict measures such as nationwide lockdowns and travel curbs. Fortunately, these measures seem to be working for numerous countries. To date, more than a million people have recovered from the deadly new virus. Some countries such as Vietnam and China are starting to ease virus restrictions as cases gradually drop. 
Nevertheless, fears loom large as some patients who recovered and were discharged from hospitals, have tested positive for COVID-19 – again.
Brunei and Vietnam are two ASEAN member states which have reported a surge of relapse COVID-19 cases. Both countries have reported rather low numbers of confirmed infections compared to other neighbouring countries. Brunei has 138 cases and Vietnam 270 cases. However, Vietnam recently reported five recurrences and Brunei has over 20 relapses so far. 
The World Health Organisation (WHO) stated that there is currently "no evidence" that people who have recovered from COVID-19 and have antibodies are protected from a second coronavirus infection. This was in response to some governments wanting to hand out "health passports" or "immunity passports" to those who have recovered from the disease. The world organisation has warned governments against issuing such "risk-free certificates" to people who have been infected as their immunity could not be guaranteed. 
So, how is it possible that people are getting infected twice? There are several theories that experts have developed to explain the grim trend. 
The first explanation suggested by Korea's Centers for Disease Control and Prevention (KCDC) is that the coronavirus may be "reactivating" in people who have been cured from the disease. By mid-April, an estimated 116 people had tested positive for the virus again in South Korea. 
"Investigators are looking into whether the cause of relapse is the virus being reactivated or reinfection with the virus. We are also investigating whether relapse cases lead to secondary infection," said KCDC chief, Jeong Eun-kyeong. 
It was reported that health authorities believe that the virus was highly likely to have been reactivated, rather than people being re-infected. The reason for this is because the patients were tested positive again in a rather short amount of time after being released from quarantine. 
An example of this is the case of a 36-year-old man who died in Wuhan, China just five days after being declared recovered from the new coronavirus and discharged from a local hospital.
Whereas reports claim that a reinfection is unusual as people who have already contracted the disease would develop protective antibodies for at least some time. However, it is uncertain how long the protection lasts.
"For many patients who have been cured, there is a likelihood of relapse," explained Li QinGyuan, director of Pneumonia Prevention and Treatment at China Japan Friendship Hospital to local media. This suggests that people who initially recovered are more likely to relapse rather than get re-infected with the virus.
Nevertheless, the probability of a reinfection is not entirely ruled out. Centers for Disease Control and Prevention (CDC) in the United States (US) said that "the immune response to COVID-19 is not yet understood" as the virus is still new, emerging just a few months ago.
"Patients with MERS-CoV (Middle East respiratory syndrome coronavirus) infection are unlikely to be re-infected shortly after they recover, but it is not yet known whether similar immune protection will be observed for patients with COVID-19," explained the organisation.
According to the WHO, most studies have shown that those who have recovered from the infection have antibodies for the virus, but some of them have very low levels of neutralising antibodies in their blood, "suggesting that cellular immunity may also be critical for recovery".
Over in Malaysia, although the country has yet to report any relapse cases, recovered COVID-19 patients are still urged to follow precautionary measures to protect themselves from the risk of being re-infected.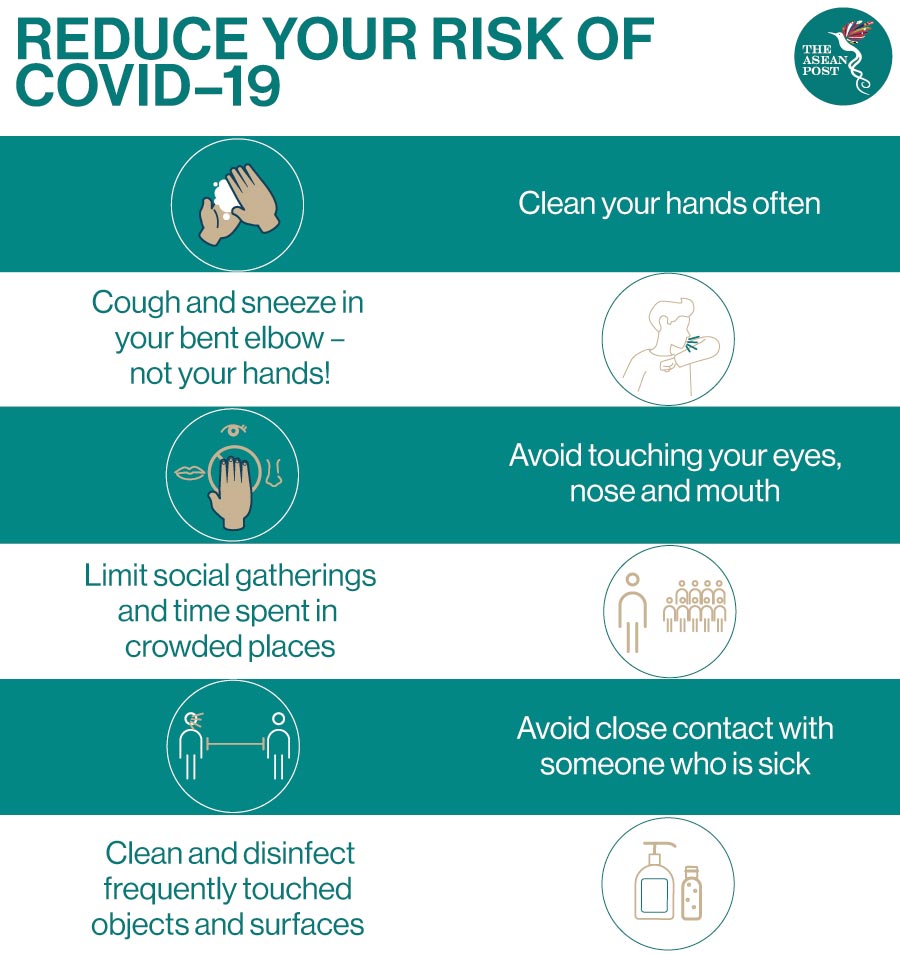 "During the fifth or sixth day (into their treatment), a COVID-19 patient will usually develop antibody response that is IgM (Immunoglobin M antibody) followed by IgG (Immunoglobin G antibody). It (the antibody) however will not be able to protect them from getting reinfection. There is no evidence available to prove that recovered patients will not get re-infected," said Malaysia's Director-General of Health, Dr Noor Hisham Abdullah.
Another possibility of a recovered person testing positive could perhaps be a false negative and that the patient is still infected. 
"It may be because of the quality of the specimen that they took and may be because the test was not so sensitive," explains David Hui, a respiratory medicine expert at the Chinese University of Hong Kong who also studied the 2002-2003 outbreak of severe acute respiratory syndrome (SARS).
Despite the numerous theories from health specialists, further studies are needed to fully understand the new coronavirus. Experts still suggest that those who have been infected should follow the hygiene steps and precautionary measures outlined by the WHO. As countries are seeing a plunge in infections in recent days, it is now feared that a sudden rise of relapse cases would cause a second wave of COVID-19.
Related articles: