As of 17 March 2020, over 180,000 people around the world have been infected with the deadly COVID-19, a type of coronavirus related to severe acute respiratory syndrome (SARS). Some countries such as Italy, Spain, the Philippines and Malaysia have imposed lockdowns or movement control over virus fears. As the worldwide death toll passed the 7,000-mark, people from numerous countries have started panicking and hoarding supplies from hypermarkets and grocery stores in case of a long-term lockdown.
To be anxious and paranoid is common when facing a pandemic, especially one that has affected the global economy and is predicted to cause a recession soon. Nevertheless, misinformation on social media and fake chain messages on popular communications app, WhatsApp, have further fuelled panic among members of the public. Governments and authorities have urged citizens to check the authenticity of news stories before sharing them. 
In Cambodia, it was reported that the Information Ministry was planning to work with social media platform Facebook to prevent the spread of fake news about the COVID-19 pandemic. The Cambodian ministry said misinformation could obstruct efforts to control the situation in the country. Some other nations have also gone the extra mile by arresting those who spread false news. In early February, local police and the Malaysian Communication and Multimedia Commission (MCMC) detained a total of 12 people in the country for posting fake news about the novel coronavirus. 
Here are some of the widely discussed misconceptions regarding COVID-19 on social media.
Face masks 
According to media reports, many countries are facing a shortage of face masks. This has prompted the government of Thailand to approve a BHT225 million (US$7 million) budget for government agencies to produce 50 million cloth masks in a matter of days for nationwide distribution. The high demand and low supply of masks have also caused traders and businesses to hike up prices – which is a crime in a number of countries. But can face masks stop the spread of COVID-19? And is it necessary to wear masks all the time?
According to the World Health Organisation (WHO), wearing a face mask is not a guarantee that you won't get sick as viruses can also transmit through the eyes and tiny viral particles, known as aerosols, that can penetrate masks. However, masks are effective at capturing droplets, which is a main transmission route of the coronavirus.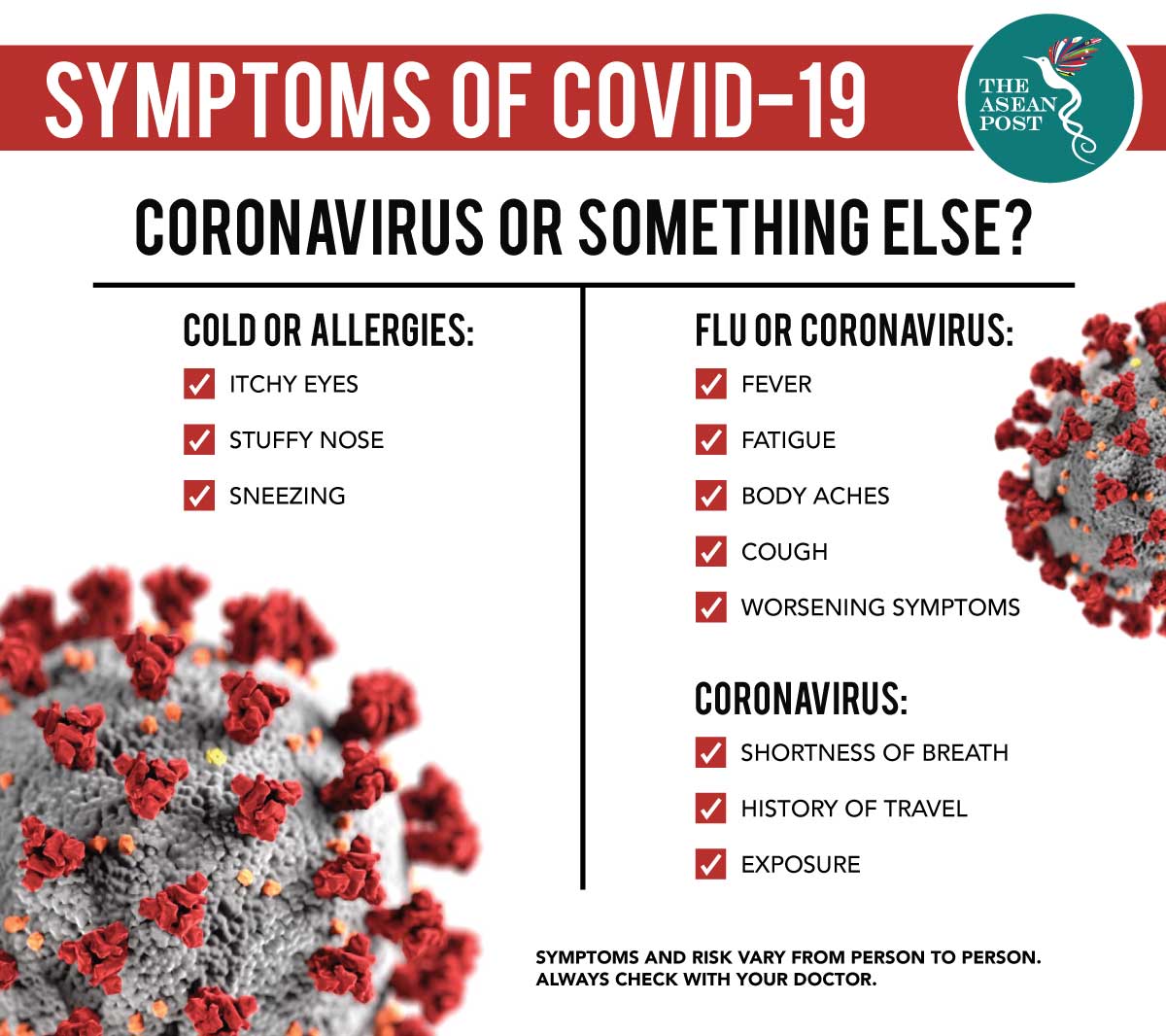 Nevertheless, the WHO and many health officials recommend wearing face masks if you are unwell or show symptoms of the virus. If a person is healthy, a mask is crucial only if you are taking care of a person with suspected COVID-19 infection. It is also important for health and social care workers looking after patients to wear masks. Dr William Schaffner, a professor at Vanderbilt University's Division of Infectious Diseases stated that "the priority should be face masks to use in the healthcare environment, rather than in our community." 
Hot and humid
Recently, there has been a widespread claim which suggests that warm weather would slow down the spread of COVID-19. This was supported by a study conducted by researchers from Yat-Sen University in China. However, prominent Malaysian doctor, Dr Amalina Bakri – who is a general surgeon at Imperial College London stated that this study is not peer-reviewed. Dr Amalina pointed out that "transmission and rapid growth was possible in a range of humidity conditions from cold and dry provinces in China to tropical locations," based on studies done by Harvard researchers. She has also urged the public to stop spreading unverified news and posted on her social media accounts that "many experts and scientists have warned that it is too early to tell and further studies need to be done."
According to the WHO, the COVID-19 virus can be transmitted in all areas, including areas with hot and humid weather. Tikki Pangestu, a professor at Singapore's Lee Kuan Yew School of Public Policy said that "the temperature theory doesn't really hold up given what's happening right now in much of Southeast Asia," as new coronavirus cases soared in Malaysia, the Philippines and Indonesia.
Infected twice
On 14 February, a man in his 70s was tested positive for COVID-19 while on a cruise ship. He was then transferred to a medical facility in Tokyo, Japan where he stayed until he tested negative for the virus. Assumed to have recovered, he then travelled back home. However, the man eventually fell sick and on 14 March, he tested positive for the virus again. A number of cases like this have been reported which made health officials fear for the worse – that one can be re-infected with COVID-19. 
According to Li QinGyuan, director of Pneumonia Prevention and Treatment at China Japan Friendship Hospital in Beijing, those who have been infected with COVID-19 would develop a protective antibody but it is uncertain how long the protection lasts. 
"For many patients who have been cured, there is a likelihood of relapse," said Li to the media. This suggests that people who initially recovered are more likely to relapse rather than get re-infected with the virus. 
The amount of immunity that a person builds up after being exposed to a virus depends on the virus itself and also the person's immune system and its response. COVID-19 is still a new disease that emerged late last year, therefore, more studies on the human immune system's reaction to the coronavirus is required to understand how it may differ from person to person.
Death sentence
Another myth that has fuelled people's fears is the misconception that everyone who is infected with the virus will face an eventual death from COVID-19. There have been numerous fatalities, especially among the elderly and those with existing medical conditions who have succumbed to the deadly virus. More than 7,000 people have died, mostly in China, followed by Italy. However, many are unaware that a large number of people who were infected have also recovered. Till today, almost 80,000 people have bounced back from COVID-19, and hopefully, these numbers will continue to rise. 
Related articles:
Misinformation laws on the rise in ASEAN