Philippine President Rodrigo Duterte has come under fire for referring to a newly-opened coal-fired power plant as "clean", raising concerns about the country's focus on renewable energy in the face of its increasing energy needs.
The 500-megawatt (MW) coal-fired power plant in Mauban, Quezon, will provide additional energy supply to the Luzon grid and boost Duterte's Build, Build, Build infrastructure program according to the Presidential Communications Operations Office.
The US$1.1 billion plant – third in the central island of Luzon and 21st nationwide – is operated by San Buenaventura Power Ltd. Co. (SBPL), a joint venture between the Philippines' Meralco PowerGen Corporation (MGen) and Thailand's EGCO Group.
MGen claims the plant uses high efficiency, low emission (HELE) coal technology that allows it to operate at increasingly high temperatures and pressures to reach higher efficiencies while significantly reducing harmful emissions – making it the first in the country to do so.
"To our friends in the private sector, I ask you to follow the lead of San Buenaventura power by investing in the generation of clean energy," Duterte said on 16 October at the switch-on celebration of the plant.
Duterte's comments on clean coal and his call for more investors flies in the face of his State of the Nation Address on 22 July, during which he said he recognised the need to ensure the sustainability and availability of resources and the development of alternative ones.
"In this regard, I trust that Secretary Cusi (Energy Secretary Alfonso Cusi) shall fast-track also the development of renewable energy sources, and reduce dependence on the traditional energy sources such as coal," he told Congress.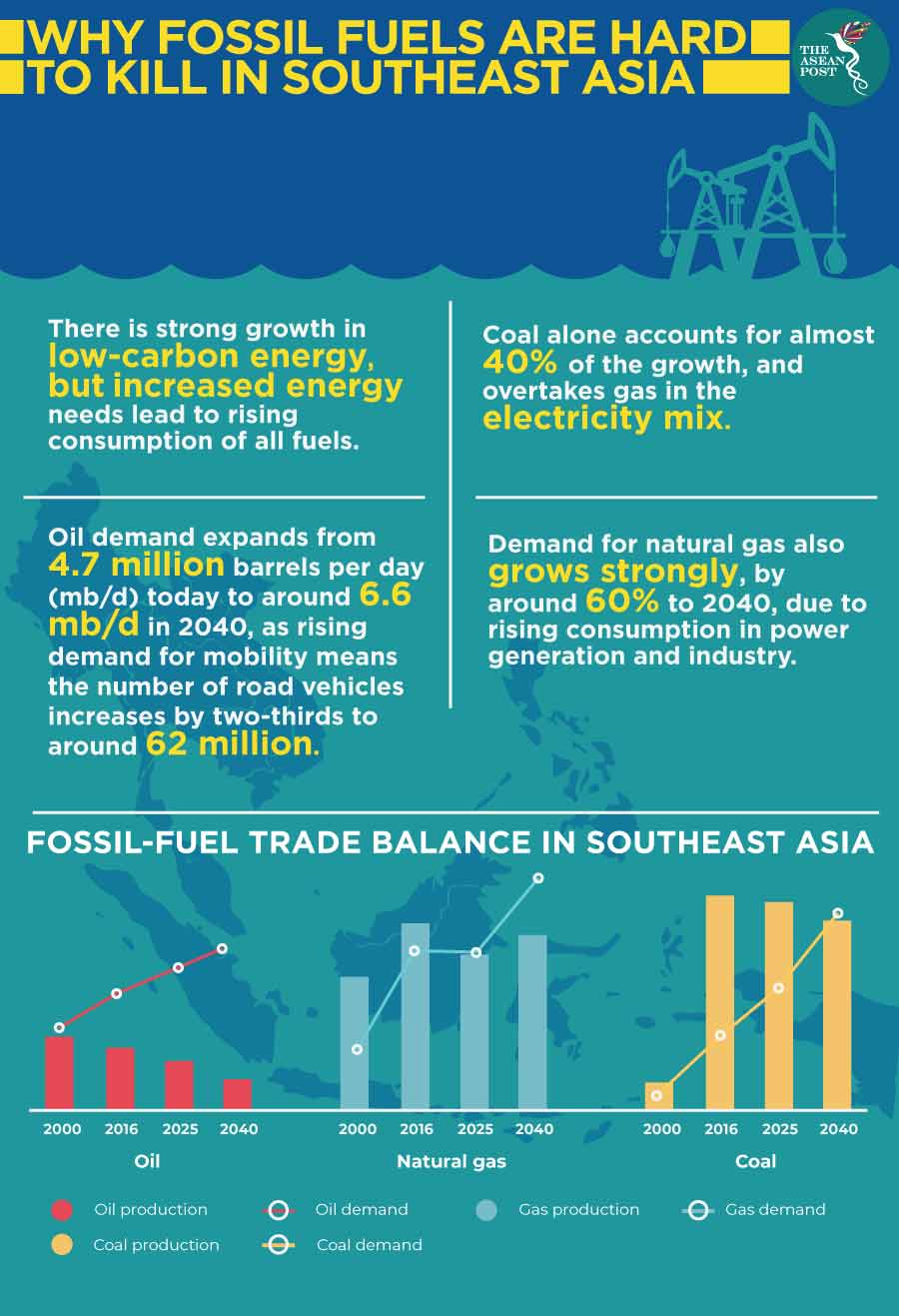 No such thing as 'clean coal'
Greenpeace has derided the president for his views, saying that coal has long been recognised as the dirtiest and most carbon intensive form of fuel for energy generation. 
Noting how in many parts of the world, countries are closing down and have stopped building coal plants, Greenpeace also pointed out the global trend of investors pulling out of coal financing. 
"Greenpeace strongly denounces the Philippine government's backward pro-coal policies. Coal is not clean, not cheap, and not sustainable," said Greenpeace campaigner Khevin Yu.
"It is unfortunate that another coal plant has been inaugurated in the country, by no less than the President who seems to have been misled or misinformed by the coal industry and its ridiculous myth of 'clean coal'," added Yu.
Yu's comments are nothing new, and environmentalists across the world are wary about 'clean coal'.
Last year, NGOs warned that the European Union's (EU) move away from polluting coal power and towards renewable energy could be at risk due to a focus on unworkable and unproven "clean coal" technologies.
"There is no such thing as 'clean coal' – so how comes this myth continues to hijack efforts to move Europe beyond coal?" said Darek Urbaniak, Senior Energy Policy Officer at the WWF European Policy Office.
Meanwhile Tim Buckley, the director of energy finance studies at the Institute for Energy Economics and Financial Analysis, told an international magazine in a recent interview that the spread of "clean coal" propaganda has hindered renewable energy sources.
"There is no such thing as clean coal. It's the coal industry's PR stunt," said Buckley.
Energy demand
Clean or not, it will be hard to move away from coal in the Philippines.
The country's energy sector is heavily dependent on the cheap source of energy, and coal made up 48 percent of total power generation in 2016 according to the Asian Development Bank (ADB) – which expects coal consumption in the Philippines to increase fivefold from 2018 to 2040.
These numbers are reflective of the general picture in ASEAN, where coal is expected to continue playing a prominent part in power generation.
Southeast Asia's energy demands are expected to increase by 60 percent in 2040 according to the International Energy Agency (IEA), and coal will constitute 40 percent of this growth.
Meanwhile, a report by global energy consultants Wood Mackenzie in September stressed that coal will continue to be ASEAN's dominant fuel source in power generation, peaking at 2027 before slowing down and accounting for 36 percent of the region's energy generation mix in 2040.
The report noted how Southeast Asia will have to invest an average of US$17 billion annually in power capacity, with coal set to account for most of this investment before being overtaken by spending on gas-fired generation. By 2034, investments in solar and wind power plants should surpass that of gas power plants.
But with millions of Filipinos already affected by climate change and worsening natural disasters, whether the Philippines – as with the rest of ASEAN – can afford to wait any longer in shifting away from coal remains to be seen.
Related articles: