In the wake of the COVID-19 pandemic, schools around the world are using education technology (edtech) such as online learning, radio, and television among others to support access to remote learning during virus lockdowns.
Edtech is fast growing in Southeast Asia thanks to its learner-centric platform which breaks down geographical barriers such as access to infrastructure like schools and even transport.
Digital tools such as apps, eBooks, websites, quizzes, streaming media, online tutorials, videos and other materials are helping to pave new roads in education in Southeast Asia by providing quality content and lessons in places that were once inaccessible. 
While companies such as HarukaEdu (Indonesia), Topica, (Vietnam), and Cialfo (Singapore) offer advanced courses, there are many others – such as Taamkru (Thailand), Ruangguru (Indonesia) and Classruum (Malaysia) – that provide lessons and tutorials for pre-schoolers and primary school children.
Taamkru, which offers gamified lessons for mathematics, science, and English, says that children who use its app over a 15-day period see an average improvement of 26.8 percent in their scores on the app.
Higher internet penetration rates and an ever-growing number of smartphone users has facilitated the rise of the edtech industry in Southeast Asia. Globally, the edtech market is projected to grow at 17 percent annually and is expected to be worth US$252 billion by 2020. 
Edtech is particularly useful in large countries such as Indonesia which has a population of nearly 270 million spread out over more than 17,000 islands. This year, the archipelago's Ministry of Education and Culture (MoEC) announced the cancellation of national exams as a result of the COVID-19 pandemic. 
TV Edukasi, or Televisi Pendidikan Indonesia (Education TV, formerly TVE), is an educational television station owned by the MoEC. It currently has two channels airing live education programs; one for students and the other for teachers and educators. Rumah Belajar (Learning House) is another portal by the MoEC that provides on-demand learning resources as well as communication facilities to teachers and students – from Early Childhood Development levels to high school levels, and also vocational education levels, according to the World Bank.
Many Still Denied Proper Education
According to the United Nations (UN), nearly 260 million children had no access to schooling in 2018. Only 83 percent of children who go to school complete elementary school and just 45 percent of students aged 15 to 17 will finish secondary school, stated the United Nations Educational, Scientific and Cultural Organisation (UNESCO) in its 2017-18 Global Education Monitoring Report.
Tight budgets lead to a lack of proper infrastructure and trained teachers, which in turn leads to children not getting the quality of education they need to become skilled workers. Combined with the lack of emphasis placed on learning English, it is easy to see how some communities can find it hard to secure better paying jobs. 
The disparities worsened with the arrival of the coronavirus crisis, which saw over 90 percent of the global student population affected by school closures.
"Lessons from the past – such as with Ebola – have shown that health crises can leave many behind, in particular the poorest girls, many of whom may never return to school," said UNESCO's director general, Audrey Azoulay.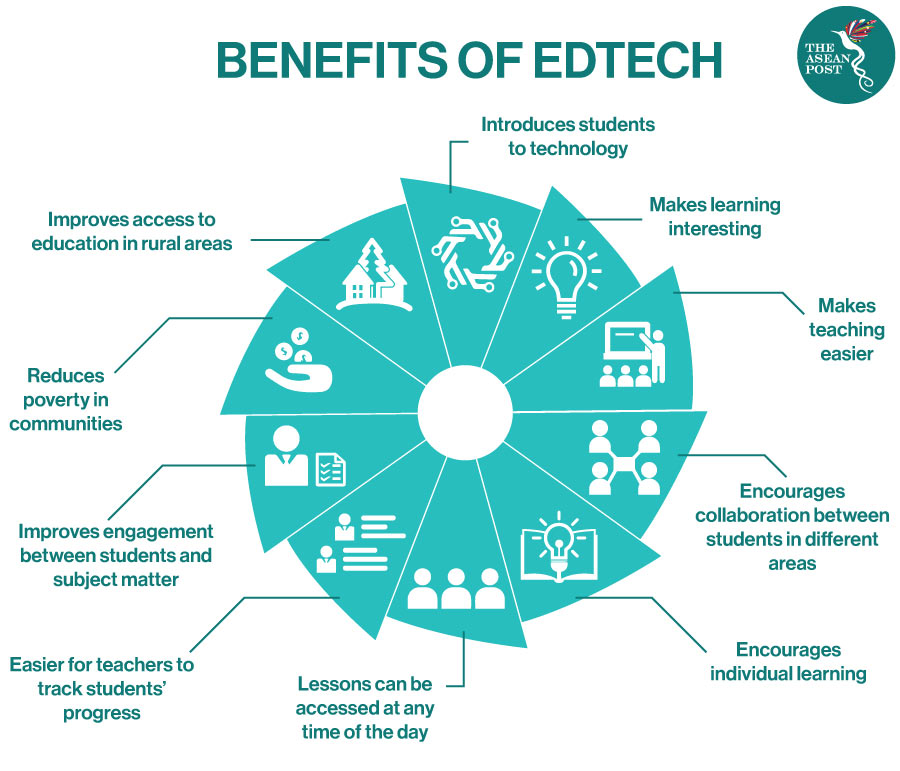 The problem can be seen in rural Southeast Asia, where the lack of development and scarcity of trained teachers contribute to children not getting the education they deserve.
The UN estimates that the rural population in ASEAN member states will total 324.3 million or 47 percent of the bloc's entire population by 2025. Southeast Asia cannot afford to deny these children access to proper education. Failure to do so will risk leaving out a large portion of the potential workforce which could be contributing to the economy.
While ASEAN's average adult literacy rate (15 years old and above) is 94.9 percent according to the UN, Lao is far below the average at 58.3 percent while Cambodia and Myanmar come in at 73.9 percent and 75.6 percent, respectively.
Edtech can help fill these gaps as well as meet the United Nations' Sustainable Development Goal (SDG) 4, which is to ensure inclusive and equitable quality education and to promote lifelong learning opportunities for all by 2030.
With all the recent advances made in technology, it is only natural that they are fully utilised to plug the holes in Southeast Asia's education systems and ensure an education for all. 
Related Articles:
Education In ASEAN Needs A Revamp Now