The COVID-19 pandemic has significantly hit Indonesia's economy, causing restriction of business activities, decline of production and other potential long-term effects. Millions of workers have been forcibly laid off, without severance pay and with no guarantee of getting new jobs after the pandemic ends. The impact of income loss is asymmetrical among workers, posing a new challenge for the Government of Indonesia to find a just and fair solution for all. The government has pledged to give incentives for workers that have been laid-off by accelerating the implementation of the pre-employment card (Kartu Pra-Kerja) which was initially planned to be launched in the last half of 2020. This article will answer the question of how effective a pre-employment card is and if it guarantees the right to employment security.
The pre-employment card was launched based on Presidential Regulation No. 36 of 2020, providing programs to improve the competency of job seekers, laid-off workers, and workers in need of competency improvement. These training programs involve digital platforms, and existing state-owned or private-owned training centres are obliged to collaborate with designated digital platforms. People wishing to enrol in the program must register themselves through the website (prakerja.go.id) and their application will be assessed by related authorities. Once selected, they will be given a sum of money to pay for the training. Upon finishing the training, participants will receive certificate and incentives.
However, this program has come under scrutiny from the public, starting with a lack of transparency on how the government appoints certain digital platforms to conduct the training programs; raising concerns of how such appointments may not be in adherence to existing procedures. Criticisms also occur due to the availability of such training programs for free on online channels, including YouTube, raising allegations of wasted budget utilization with funds ending up in the pockets of digital companies appointed by the government. However, the most crucial point is that this program does not necessarily ensure employment security for Indonesians, especially after the pandemic.
Employment security refers to "the protection of workers against fluctuations in earned income as a result of job loss, which occurs during economic downturns, as part of restructuring, or be related to other various reasons for dismissals" as defined by the International Labor Organization (ILO). A different notion was made by the European Commission (EC), referring to employability and job-to-job transitions of individuals, which include investments in training to boost employability of individuals, income support through unemployment benefits, and appropriate activation strategy to facilitate transitions into employment and boost career development. Both concepts relate to the protection of individuals against job losses, while also enhancing the probability of individuals gaining an income through paid work in the future if job losses are inevitable.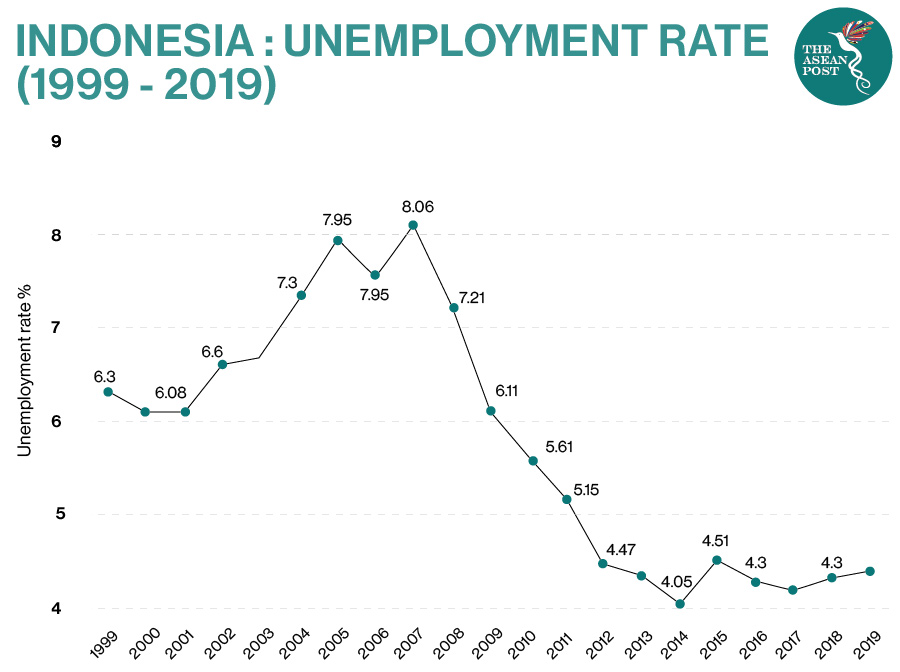 Since the idea of a pre-employment card was delivered by President Joko Widodo, various experts have stated that training would not automatically provide jobs for workers if the skills do not match available job opportunities. Aside from that, other matters should also be considered, such as whether available job opportunities will generate income and additional benefits to support decent living standards and well-being of workers, according to international human rights standards. 
The launch of the pre-employment card seems to make it easier for employers to terminate their workers following the COVID-19 pandemic, while States have the positive duty under Article 13 paragraph 1 (b) of the ILO Convention No. 158 on Termination of Employment, to ensure that termination of employment of workers should not be conducted before taking measures to avert or minimize the terminations, as well as measures to mitigate the adverse effects of any terminations, such as finding alternative employment. Such measures are further stipulated in Recommendation No. 166, which includes restriction of hiring, training and retraining, until reduction of normal hours of work. Such measures are permissible due to temporary economic difficulties, and workers should still be consulted.
In addition, workers who are terminated are entitled to unemployment assistance (such as old-age or invalidity benefits) or any form of severance pay, based on Article 12 paragraph 1 of the ILO Convention No. 158. The ILO has noted the possibility of flexible implementation according to existing social security schemes in each State in its Recommendation No. 166, stating that "different programs or schemes are intended to afford some income protection for workers whose employment is terminated." This is in adherence with the right to social security under Article 17 of the International Covenant on Economic, Social and Cultural Rights (ICESCR), which also imposes obligations to State Parties to ensure that cash benefits are provided to cover periods of loss of earnings by persons who are requested not to report for work during a public health or other emergency, under Paragraph 16 of the General Comment No. 19 of 2007. 
Duty to provide training is also enshrined in Paragraph 63 of General Comment No. 23 of 2016, highlighting its accessibility, relevance, and gender-sensitivity for workers in both public and private sectors. However, in case of termination of employment, training measures are not the utmost priority compared to providing assistance or any form of social security for those workers.
The Government of Indonesia should rather focus on allocating resources to cover income loss of workers, especially those in a more vulnerable condition, such as workers in the informal economy, temporary workers and those who are not entitled to unemployment benefits or assistance. Related authorities of the Government, such as the Ministry of Manpower should be in charge to map workers experiencing income loss and classifying their skills and work experiences. It is also better if the training programs are not generalised for all workers due to different skills and past working experiences. Reutilisation of existing training centres is preferable rather than obliging them to cooperate with certain digital platforms, focusing only on technology-based skills. 
The Government of Indonesia should ensure that available job opportunities match training programs, and that such jobs generate income in accordance with decent living standards to support the well-being of workers and their families. Enhanced cooperation with employers or business actors is also needed, especially in providing solutions for job opportunities after COVID-19. Further consideration of international human rights standards should also be ensured by the government during the policy-making process.
Related articles:
Can Indonesia Contain Its COVID-19 Outbreak?