The Philippines has long been vulnerable to extreme weather. Based on the 2019 Global Climate Risk Index, the island nation is among the countries most affected by climate change. The Philippines has been hit with a series of violent storms and typhoons that have increased in severity over the past decades. On average, about 20 tropical cyclones enter Philippine waters each year, with eight or nine making landfall. 
In a 2019 survey by YouGov, a global market research firm, the Philippines has the highest percentage of people in the region who believe that climate change will greatly affect human lives. At least 75 percent of Filipinos are convinced climate change is a serious problem. The survey also found that 62 percent of Filipinos hold the view that humanity is mainly responsible for the climate crisis. 
"Beyond numbers and words"
In 2015, Greenpeace, the Philippine Rural Reconstruction Movement and 13 other environmental and community groups filed a petition that called for the devastation of extreme weather-related disasters to be properly recognised. The petition also looks to hold 47 fossil fuel companies worldwide, also known as the Carbon Majors, accountable for climate change. Highlighting Typhoon Haiyan that occurred in 2013 which killed more than 6,300 people, the petition stressed that the impacts of climate change are "beyond numbers and words."
Climate expert, Richard Heede, who is a co-founder of the Climate Accountability Institute (CAI) said that fossil fuel companies contribute "the lion's share of cumulative global CO2 and methane emissions since the industrial revolution."
CAI recently revealed that 20 fossil fuel companies can be directly linked to more than one-third of all greenhouse gas emissions in the modern era. These 20 companies have contributed 35 percent of all energy-related CO2 and methane worldwide, totalling 480 billion tonnes of CO2 equivalent since 1965. Its researchers have tied the emissions from each company to the corresponding rise in global temperatures and sea-level rise.
In 2017, the Commission on Human Rights (CHR) of the Philippines agreed to investigate Greenpeace's petition to determine whether the 47 cement, coal, oil and gas companies worldwide have collectively contributed to climate change and as a result violated Filipinos' basic rights to life, water, food, sanitation and self-determination.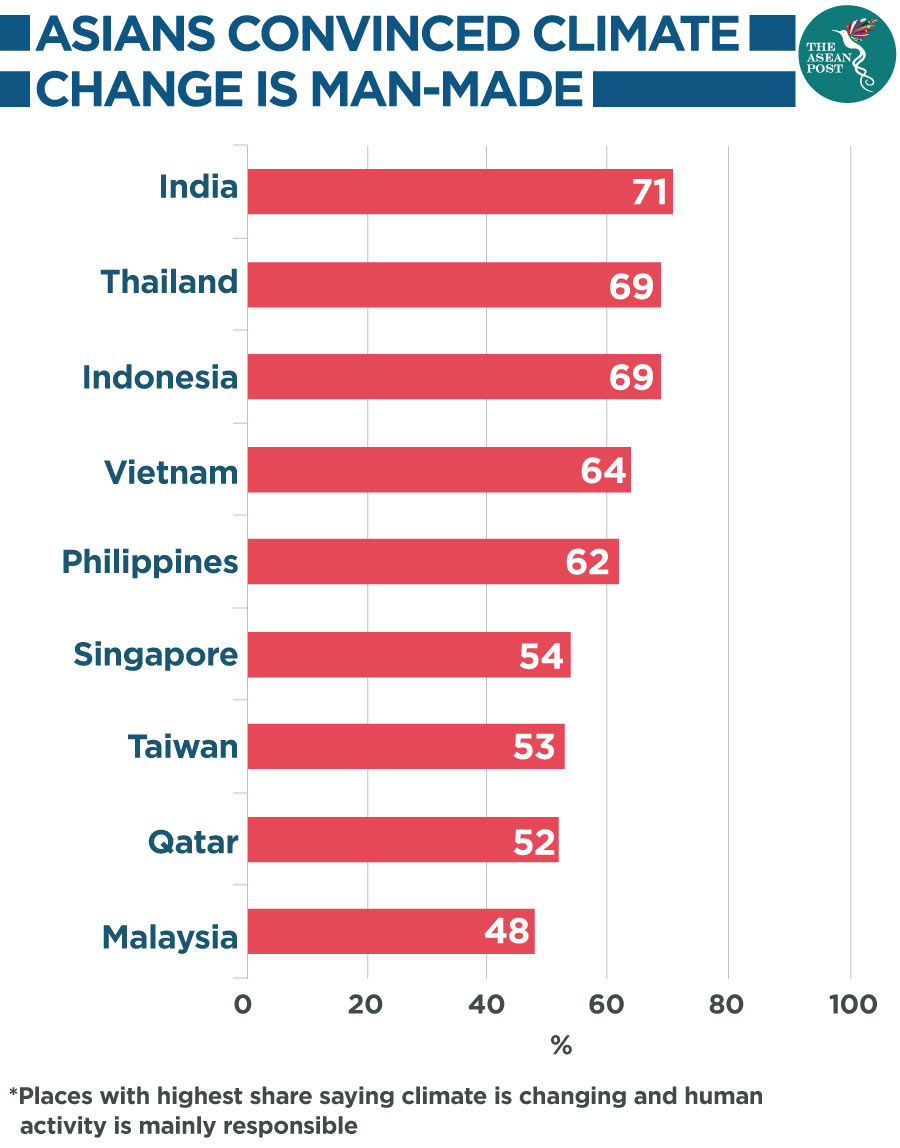 The Philippine's legal investigation has become one of the biggest repositories of evidence on how the fossil fuel industry has misled the public on the impacts of climate change. The final Memorandum of the investigation was submitted to the CHR of the Philippines leading up to the Global Climate Strike event that happened last month in September.  
Together with representatives from climate-impacted communities, Greenpeace activists protested at the entrance of the Batangas refinery of fossil fuels giant, Shell. The European oil company, is one of the 47 Carbon Majors which includes Exxon, BP and Chevron, that is being investigated in the case. The protest was a challenge to fossil fuel companies to show accountability for their role in the climate crisis, heed the call of climate-impacted communities for justice and start a rapid and just transition to phase out fossil fuels. 
"Fossil fuel companies like Shell continue to rake in huge profits while the people and the planet suffer. But up to now, they are not held accountable for human rights violations resulting from the impacts of climate change. Shell needs to realise that business-as-usual isn't an option anymore and that there is no future with fossil fuels," said Desiree Llanos Dee, Greenpeace Philippines climate justice campaigner.
Turn-around
In 1997, John Browne, then chief executive of BP, the London-based oil company, said that the "possibility cannot be discounted" of a link between man-made carbon emissions and global warming. Many large oil companies no longer deny the connection between the burning of fossil fuels and climate change.
Shell's chief climate change advisor, David Hone said that there is no doubt on the scientific evidence of climate change, "Fossil fuels, land-use change, and the manufacture of cement have contributed to the build-up of CO2 in the atmosphere." 
Many companies are also positioning themselves to be seen as part of the solution. For example, Shell, France's Total and others are putting substantial funds into clean-energy investments. In a bid to reduce its carbon footprint, Shell's Philippine subsidiary, Pilipinas Shell Petroleum Corporation has started work on an integrated energy system to harness solar energy, natural gas and a three megawatt per hour (MWh) battery storage system to power its 110,000 barrels-per-day oil refinery in Tabangao, Batangas City. According to Pilipinas Shell, this partly renewable energy project is expected to generate enough power for 850 homes or offset 8,760 tons of CO2 per year from refinery operations.
However, profits still rule. According to ActionAid, a global federation against poverty and injustices, Shell spends billions on oil and gas exploration each year, with current plans to invest just five percent of its budget in sustainable energy and 95 percent in exploiting fossil fuels.
"For decades, Shell has chosen to make big profits at the expense of the climate. Shell is deliberately obstructing the energy revolution that is so badly needed to prevent catastrophic climate change. We need to make sure that Shell takes responsibility for its actions and changes its destructive business model," said Joris Thijssen, director of Greenpeace Netherlands.
Browne has since said that "it's going to take us a long time to take oil and coal out of the energy system and even longer for natural gas."
The Philippine's investigation into the Carbon Majors is part of the recent wave of climate litigation cases worldwide. If successful, the investigation will result in the world's first legal finding of corporate responsibility for climate change which will likely trigger other investigations and judicial actions around the world to hold fossil fuel companies accountable. 
"Shell and other fossil fuel companies are part of prolonging this system of climate injustice. We want to change the system that stopped us from reaching our dreams and our right for a better future," said Krishna Arriola from Youth for Climate Strike.
Related articles:
Philippine cities facing 'slow-motion disaster'
Global strike for climate change