Reports that former Malaysian Prime Minister Najib Razak allegedly paid a private consulting firm to monitor Chinese language newspapers and social media in the country has raised several issues and questions.
Najib is currently on trial for seven charges including criminal breach of trust (CBT) and money laundering totalling US$10.2 million linked to SRC International Sdn Bhd, a subsidiary of sovereign wealth fund 1Malaysia Development Berhad (1MDB) of which the disgraced ex-leader is accused of siphoning billions of dollars from.
During yesterday's court proceedings, it was alleged that Najib paid a company called Centre for Strategic Engagement Sdn Bhd (CENSE) US$36,300 monthly for two months to monitor and provide daily, weekly and monthly reports on key local Chinese newspapers in December 2014 and January 2015.
It was also alleged that the toppled prime minister paid US$58,000 to establish the now-defunct Malaysian Digest online portal and US$57,800 to maintain his Facebook page which targeted the Chinese-speaking community and for the Chinese Weekly print publication, all in the name of providing "balanced" and "objective" news according to witnesses questioned in court yesterday.
However, the accusation that Najib ordered tabs to be kept on the six newspapers – Sin Chew Daily, Nanyang Siang Pau, China Press, Guang Ming Daily, Kwong Wah Yit Poh and Oriental Daily – must surely be the most shocking news to emerge from the trial for supporters of independent journalism.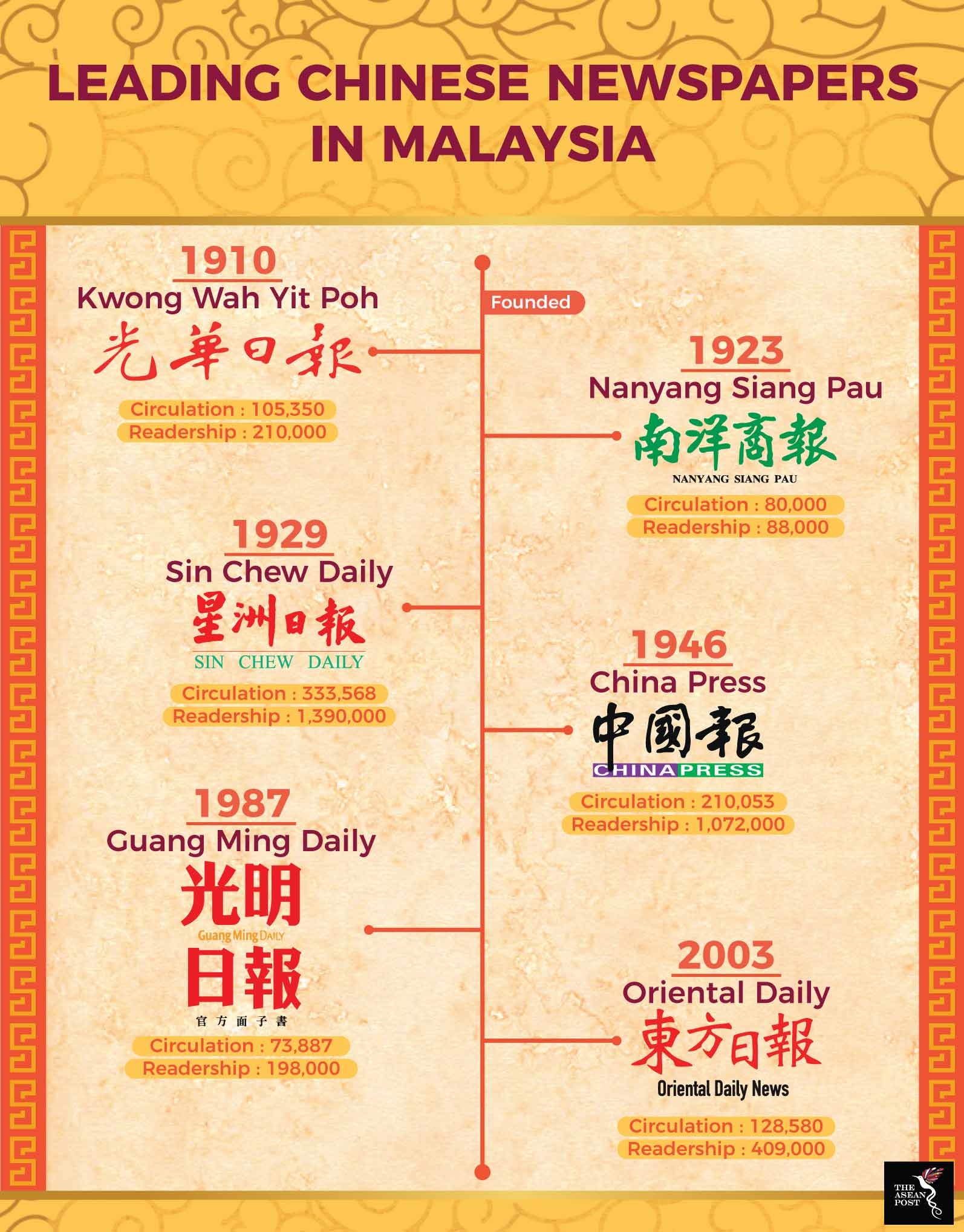 Source: adQrate
Finally, proof
While allegations of political interference in newsrooms have long been discussed in Malaysia from coffeeshops to boardrooms, this may be the first time such hard evidence has joined the conversation. A banker has confirmed that a cheque made payable to CENSE originated from a bank account linked to Najib.
And yesterday, local media reported that Najib's former political secretary testified that the Chinese Weekly was a media organisation which comprised of "objective writers" writing on government policies "in a correct manner."
CENSE co-founder and director, Rita Sim, told the court that her company was engaged by Najib's former adviser, the late Jamaluddin Jarjis, to summarise and analyse issues that appeared in Chinese newspapers and report them to the media office in the Prime Minister's Office.
While it is commendable that Najib's government wanted to play a pro-active role in finding out about the many issues and grievances facing Malaysia's sizable Chinese population, why couldn't his own media team do that instead of wasting taxpayers' money to hire a third-party? 
And why only for two months in 2014 and 2015? Were matters affecting the Chinese community not important before, or after, that?
Concerns such as Unified Examination Certificate (UEC) recognition were among the issues identified by Sim – a former Sin Chew Daily executive – when asked about the topics appearing in the newspapers. But instead of paying a consulting firm, wouldn't dialogues with community leaders, civil society organisations, academicians and other relevant stakeholders be more effective in gauging the sentiment of the Chinese community?
To what extent did CENSE monitor these six newspapers? Was it only the newspapers, or were their editors or journalists also being kept under surveillance? And did they, like Chinese Weekly, receive payment in return for changing their editorial stance to one which favoured Najib's government?
Naturally, the issue of press freedom also comes into play, and the readers of these six long-established and highly respected newspapers may now find themselves questioning their credibility, integrity and objectivity. 
While Najib's trial is far from over and there are sure to be other surprises, a key question going forward may very well be this – which media outlets are the current Malaysian government monitoring or playing a role in?
Related articles:
Malaysia ex-PM Najib goes on trial
UEC: A danger to Malaysia's national identity?