Japanese Prime Minister Shinzo Abe recently declared a state of emergency for the coronavirus pandemic and unveiled a massive stimulus package to help the economy overcome the crisis.
The rescue package, which at JPY108 trillion (US$992 billion) or about 2.7 times Malaysia's gross domestic product (GDP) is the biggest in Japan's history. The stimulus package is equivalent to 20 percent of the country's GDP, contains measures aimed at mitigating the economic and social impact of the pandemic and targets individuals, multinational corporations and small and medium-sized enterprises (SMEs).
The rescue package includes an economic support fund worth about US$2.4 billion to help finance local businesses bringing manufacturing back to Japan from China, or to move it to other countries in Southeast Asia. The move is aimed at reducing future risks of supply chain disruption in case of another black swan. Until the COVID-19 outbreak, China was Japan's biggest trading partner.
In the last couple of decades, China has become the factory of the world. Manufacturers have moved production to China to reduce costs, and to be close to one of the biggest markets in the world. Besides, it often was the only way to sell their products in the Chinese market. Over time, manufacturing in China has moved up the value chain from producing low added-value products such as clothing and basic components to high added-value industries such as 5G technology and aerospace.
The effects of the recent virus lockdown in China were soon felt by many Japanese, Korean and other manufacturers that saw the supply of components for their factories grind to a halt as factories in China shuttered.
That has given a new impetus to the effort of reducing Japan's reliance on factories in China.  Bloomberg reports that according to a February survey by Tokyo Shoko Research Ltd., 37 percent of the 2,600 respondents were diversifying procurement outside of China during the pandemic.
The coronavirus pandemic is just the latest contributing factor in a trend which started with the trade war between China and the United States (US). Many companies with manufacturing bases in China have started shifting some of their operations to Southeast Asia to avoid growing US sanctions.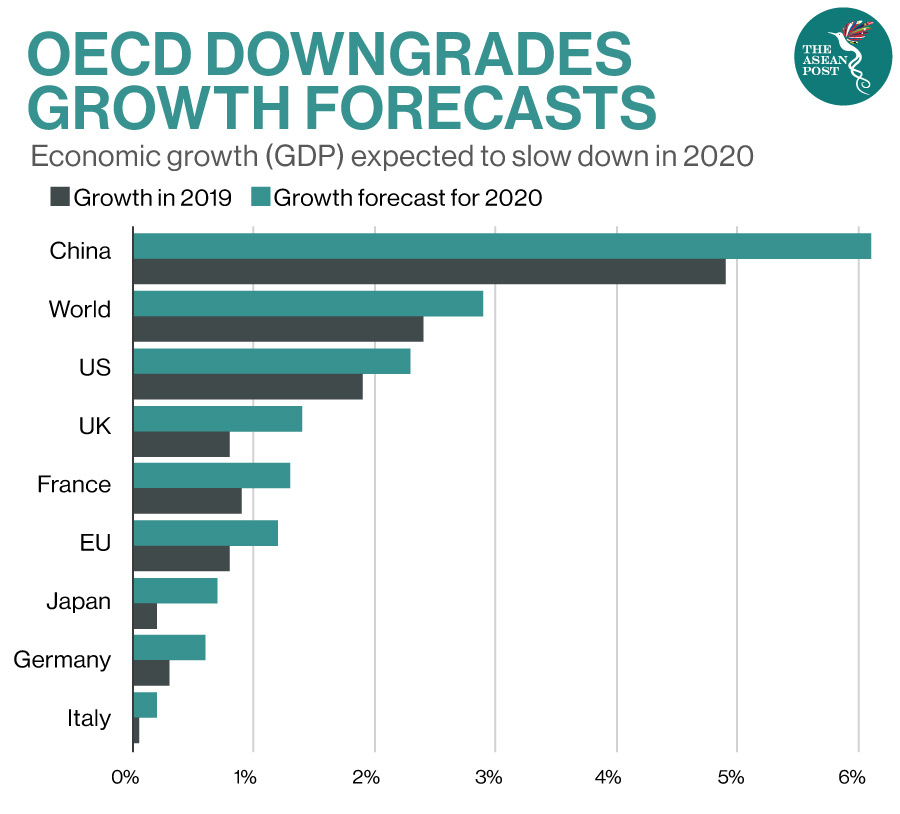 According to a February 2020 report by the Nikkei Asian Review, Google and Microsoft are moving some of their production lines to Vietnam and Thailand from China. Google, Nikkei reports, is expected to start selling its smartphones partially produced in Vietnam, the Pixel4A and Pixel5 in May and in the second half of 2020, respectively. Google, the report adds, will also start selling its Nest Mini smart speakers made in Thailand with a local partner later this year.
Microsoft is expected to start manufacturing in Vietnam some models of its popular Surface desktop and laptop computers in the second quarter of 2020.
Malaysia was among the beneficiaries of this new trend in 2019. In the January to September, 2019 period, the ASEAN member state saw a foreign direct investment (FDI) inflow of slightly over US$8.9 billion according to the Malaysian Investment Development Authority (MIDA).
Japan invested about US$800 million during the same period, while the US was the largest investor with US$2.8 billion followed by China (US$1.5 billion) and Taiwan (US$1.1 billion) according to data compiled by MIDA.
In particular, the northern state of Penang was the top FDI destination with US$2.7 billion in the first nine months of 2019, or about 31 percent of the national total for the period, according to InvestPenang, the investment promotion agency of the Penang state government.
Heng Huck Lee, CEO of Globetronics, an integrated contract manufacturer of semiconductor-based products and services, and also member of MIDA's electronic advisory committee, in January said that "if you were to look back into 2019, Penang's foreign direct investment was the highest in many, many years."
Among the firms that chose to expand or set up their manufacturing base in Penang are US chipmaker Micron Technology, American manufacturing solutions provider Jabil Circuit and United Kingdom (UK) medical technology firm, Smith & Nephew.
While the trend to relocate manufacturing both, of low and high added-value products outside of China is mainly a move to manage risk and prevent supply chain disruptions in case of major natural disasters, infectious disease outbreaks and trade wars among major economies, we can spot a less structured, but no less important trend: the containment of China.
China's industrial and economic development has been accompanied by the country's increased presence and influence on the international stage. Through a mix of economic development projects such as the New Silk Road plan, the establishment of the Asian Infrastructure Investment Bank (AIIB), and muscle diplomacy – the Seven-Dash Line, territorial claims and an increased investment in its military apparatus – China has definitively become a world power to be reckoned with.
It would not be surprising that in order to enact containment policies beyond a concerted diplomatic effort by the West, there is more subtle and less organised action to reduce or at least manage China's economic prowess and therefore its ability to influence the world's politics.
Related articles:
ASEAN to gain most from trade war