Will the end of Chinese involvement in ASEAN's online gambling sector see a spiral in property prices?
A stark example of this is playing out in Cambodia, where there have been reports of the property bubble bursting in Sihanoukville – a beach town now known for its casinos – after Prime Minister Hun Sen announced that the country would stop issuing online gambling permits on 18 August.
In the Philippines, though, President Rodrigo Duterte has remained steadfast in his support for online gambling, and the revenue it earns for the country's coffers, despite increasingly stern warnings from Beijing.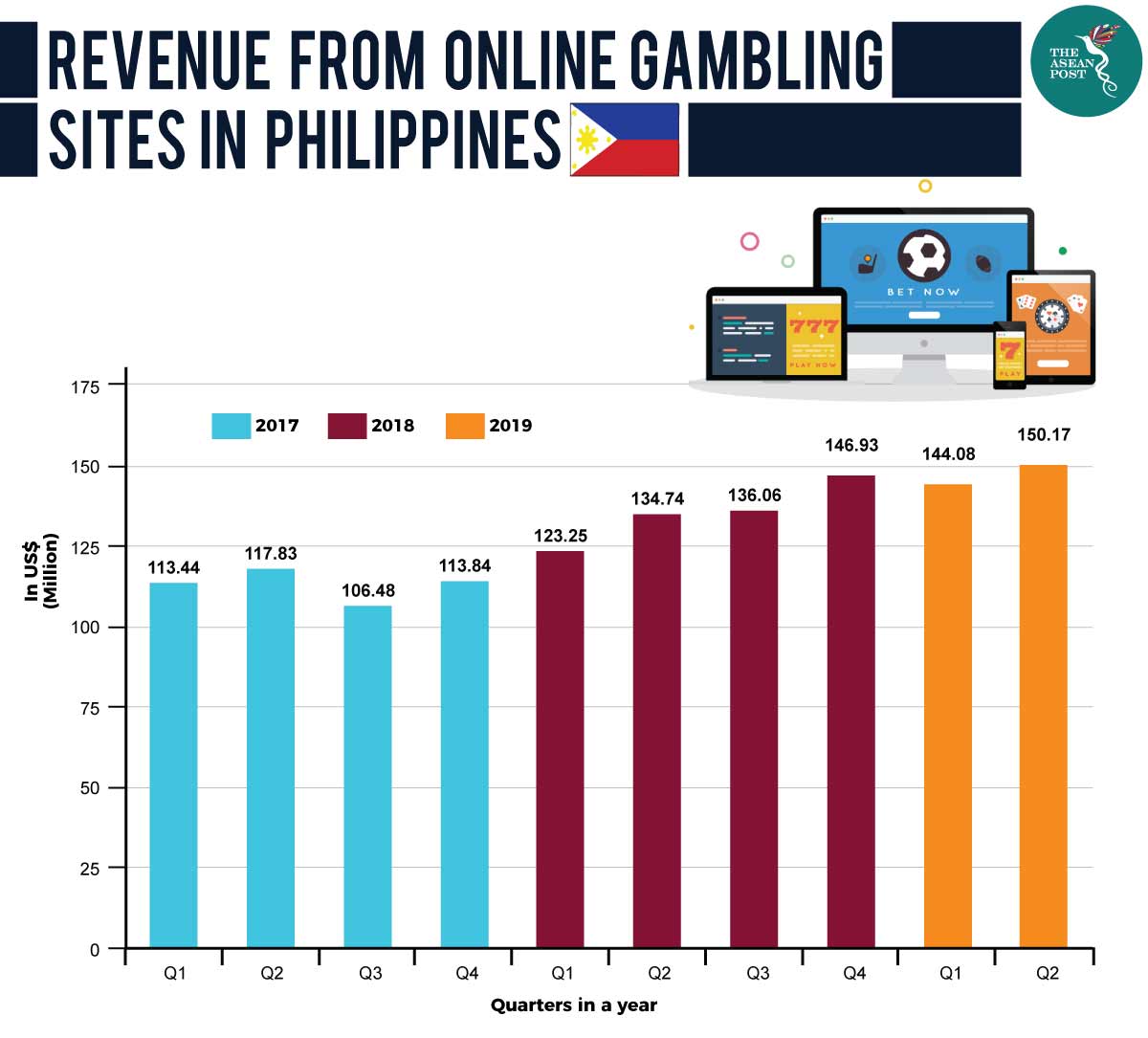 Gambling is illegal in China and online gambling centres which cater to Chinese nationals have sprouted up across ASEAN as a result – most notably in Cambodia and the Philippines.
Gambling syndicates hire Chinese to operate these online gambling centres, and the influx of Chinese nationals employed in the online gambling sector in both Cambodia and the Philippines is well documented.
While this has driven up rental prices – both for office space which host these centres and premises which house the workers – this may soon be a thing of the past.
Cambodia
Bradley Murg, director of Global Development Studies at Seattle Pacific University, told Casino.org that his sources in Sihanoukville estimate that around 10,000 Chinese had left the city by the first week of September as a result of Hun Sen's directive.
"Those that depart will likely go to China first, with many making their way to the Philippines in light of Manila's decision to keep online gambling open, despite Chinese pressure to close the sector down," Murg told the industry website.
Speaking at a real estate expo earlier this month, Kim Heang, CEO of Khmer Real Estate, told Cambodian media that such departures will take a toll on the property sector in Sihanoukville, Poipet and Bavet.
"The buildings in Sihanoukville that used to be rented out for US$20,000 a month, no one is renting them now, not even for US$8,000 a month," he said.
James Hodge, the director of international real estate firm CBRE Cambodia, told Cambodian media that there has been a reduction in land prices in Sihanoukville – a backpackers' haven which has now been transformed into the Macau of Southeast Asia thanks to Chinese investment and gamblers.
Philippines
While the Filipino government estimates that there are some 130,000 Chinese nationals working for over 50 online gambling companies in the Philippines, insiders say the number is closer to 300,000.
The influx of Chinese workers has driven up property prices, and there are stories of Filipinos moving out of their homes – and renting them to Chinese online gambling operators – as they stand to make nearly three times the going rate in rent. 
"They (Chinese online gambling companies) came in and saved the office market," Dom Fredrick Andaya, a director at real estate firm Colliers International Philippines told international media in July. "We would have had double-digit vacancy rates by 2017 if they did not come".
Another firm, Leechiu Property Consultants, said in March that strong demand for property by online gambling operators has seen rent in certain areas of Manila spike by as much as 80 percent over the last three years.
Is this sustainable though?
Boo Chanco, a business columnist at the Philippine Star, certainly does not think so – writing in June that a crackdown on online gambling will lead to the property market cooling down so fast "our stock market may experience an ice age."
Noting that private construction of office buildings and condominiums might slump as well, Chanco stressed that the amount of business and residential floor space turning vacant would bring down rental costs in the capital, especially in popular areas such as the Bay Area, Makati, BGC and Ortigas.
Malaysia
According to international research house ECA International in March, the average rental price for an unfurnished, three-bedroom apartment in the mid-range of the expatriate market in Kuala Lumpur was RM6,632 (US$1,621) per month.
Chinese online gambling syndicates, though, are paying well above market value in Malaysia – where online gambling is illegal.
While there are no substantive reports linking Chinese online gambling activities to a rise in real estate prices in Malaysia, a police raid at a 20-bedroom luxury bungalow which netted 117 Chinese nationals revealed that the syndicate rented the mansion for RM30,000 (US$7,200) a month – presumably a bargain considering they were raking in RM500,000 (US$120,000) a day.
While it may be difficult to predict the effects of Chinese online gambling on property prices across the region, one thing for sure is that increased pressure by China or another sudden ban such as Hun Sen's in August will inevitably lead to the sector collapsing – leaving landlords and property developers who depend on them high and dry.
Related articles:
Is China using ASEAN for its gambling fix?
How China changed Sihanoukville