With Indonesia, Philippines and Vietnam alone hosting over 10 percent of the world's unbanked population, providing the right infrastructure to bridge this gap is key to ASEAN's sustained growth.
The unbanked and underserved form a significant part of ASEAN's population, with research firm CB Insights recently stating that just 47 percent of adults in ASEAN had a bank account while only a third of the region's SMEs had access to loans or lines of credit last year. The region's financial literacy is among the lowest in the world according to the Organisation for Economic Co-operation and Development (OECD), providing even more challenges for ASEAN governments.
While fintech companies such as Hong Kong-based Oriente have been widely praised for raising financial inclusion levels in the region with their microloans targeted at the unbanked, their efforts to improve financial literacy – the knowledge required to make sound financial decisions – have largely flown under the radar.
Focused on Southeast Asia, Oriente's two fintech ventures – Cashalo (Philippines) and Finmas (Indonesia) – were both launched in 2018, and the firm plans on formally expanding their operations into Vietnam by the end of this year. 
"While people in ASEAN markets are tech savvy, the vast majority of them are financially illiterate," Oriente's co-founder Geoffrey Prentice told The ASEAN Post in a recent interview.
"Financial literacy is core to our efforts in these markets, and our solutions are designed keeping this in mind.
"For us, the first step is to invest in financial education and literacy for the communities and markets in which we operate. These are markets in which the financial literacy gap is desperately low, around 24-35 percent," added Prentice, a part of the founding team at Skype.
Actively working with various partners to educate the public about the basics of financial services, Oriente has prioritised teaching consumers about how and when to use the tools that fintech provides – and the advantages and risks that come with it. 
The response to their programmes in the Philippines with partners like Google and the Department of Trade and Industry have been "very encouraging", and Prentice is excited to scale these efforts in the coming months to ensure Oriente is able to transform the lives of millions in the Philippines and Indonesia through their grassroots financial literacy efforts.
With the goal of delivering fast, convenient and secure access to affordable credit, Oriente operates with the understanding that a large portion of the underbanked are digitally-savvy and are looking for fast and reliable financial solutions.
Their microcredit schemes for purchases in merchant partners can take as little as eight minutes to be approved, and with the unbanked lacking traditional credit history data such as mortgages or credit cards, Oriente uses artificial intelligence, machine learning and big-data analytics to source for alternative data to assess creditworthiness.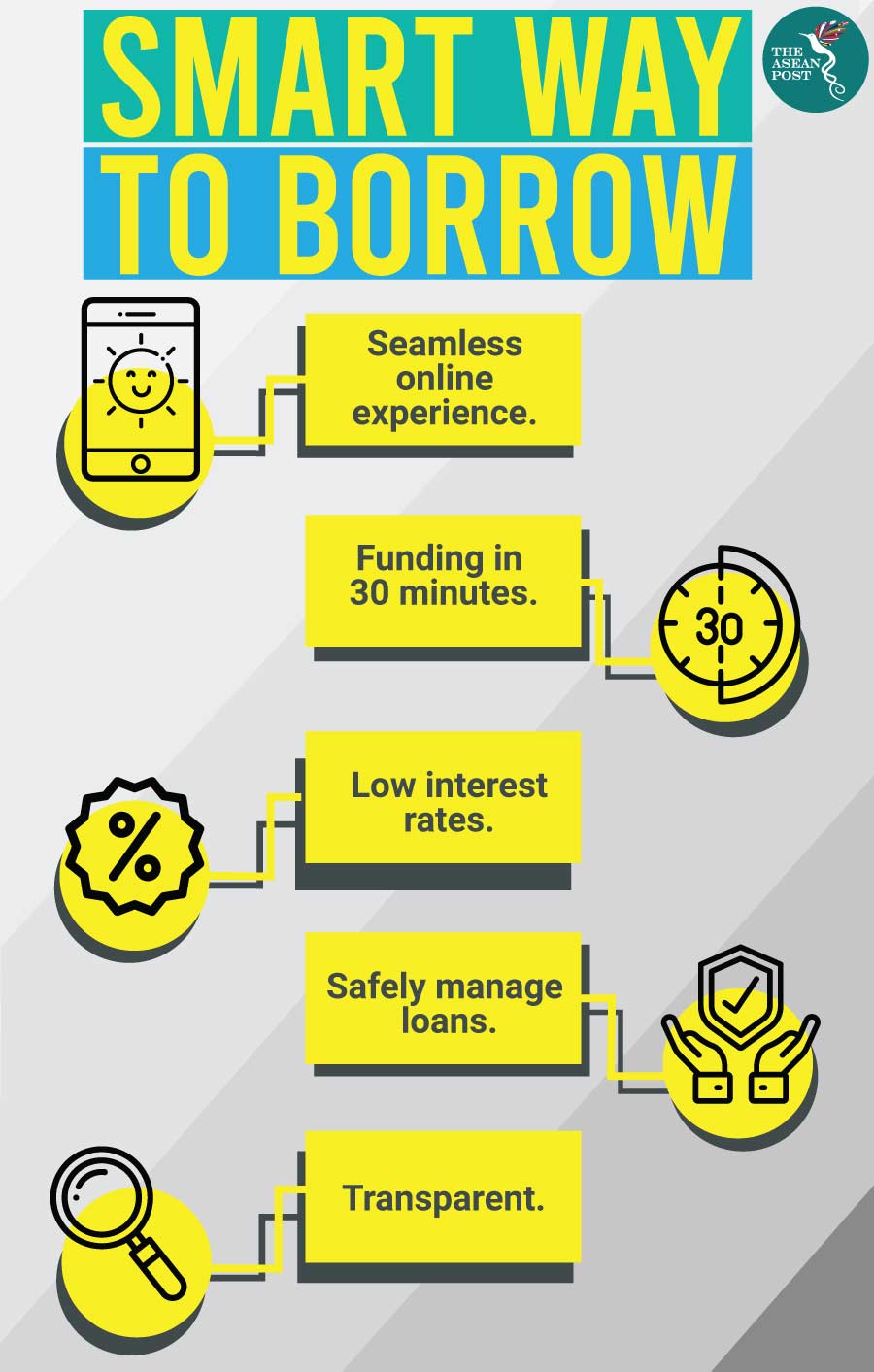 Source: Cashalo
Huge potential
Some 77 percent of the Philippines' population of 105 million population are unbanked, while in Indonesia, around 66 percent of their 260 million citizens are outside the banking system. 
KPMG estimates that providing ASEAN's unbanked with financial tools could increase the economic contribution of the region from US$17 billion to US$52 billion by 2030, and as Prentice noted, the opportunity to make an impact among ASEAN's unbanked was too great to pass up.
However, as the OECD stressed in a research paper published last year titled 'Financial inclusion and consumer empowerment in Southeast Asia', financial inclusion, financial consumer protection and financial literacy policies need to evolve in parallel if they are to contribute to ASEAN's financial well-being and inclusive growth.
For individuals, financial inclusion into the formal banking system offers reduced transaction costs and increased safety. Those without access to the banking system often turn to loan sharks and pawn brokers for credit – but are then faced with steep interest rates and violent debt collection methods.
There is sufficient evidence to show that those who engage with financial products and services are more likely to start and grow businesses, access education, consider a variety of risks and withstand financial losses. Other benefits of financial inclusion include job creation as well as reduction in poverty and income inequality – issues which Prentice feels Oriente should address.
One of the key lessons Prentice took away from his time at Skype was the importance of solving a real-world problems and serving a strong social purpose, a mentality which he says is now ingrained in Oriente's ethos.
"We believe in profits with purpose," he said.
"We're building solutions designed to empower and improve the financial health of millions in communities that have been left behind by the limits of traditional financial systems. We have a big responsibility to do that in a meaningful manner that ensures long-term sustainability both for the future of the people we serve and the growth of our company."
Related articles:
Philippines: Creditworthiness based on digital trails could help SMEs