With major cities in full or partial lockdown, China is preparing for unprecedented market fluctuations as fear of the novel coronavirus amplifies and the death toll soars to over 560 – nearly double the death toll in mainland China from the severe acute respiratory syndrome (SARS) virus that broke out in 2002.
As airlines halt flights, stores close and businesses scale back their operations, China's economy is at risk of major setbacks. After a long shutdown since 23 January, China's stock markets opened to daily falls that have not been seen since 2015. 
The Shenzhen composite was off 9.1 percent, almost reaching the daily maximum permitted fall of 10 percent which would result in trading being suspended. The yuan also fell against the United States (US)-dollar (seven-to-one) for the first time since December. 
The Chinese government pumped 150 billion yuan (US$22 billion) into its economy on Monday to help protect businesses from the impact. Nonetheless, analysts predict that growth will be affected if the spread of the novel coronavirus persists for a long period.
Furthermore, a transport ban has restricted the movement of some 41 million people in 13 cities as authorities scramble to contain the disease. 
Chinese businesses need an alternative work environment to stop the spread of the virus while maintaining operations in digital-based businesses – which could to some extent stabilise economic performance. ASEAN countries are also at risk and should consider remote working as a preparedness plan for emergencies such as the novel coronavirus outbreak – which could indirectly have a positive impact on efficiency.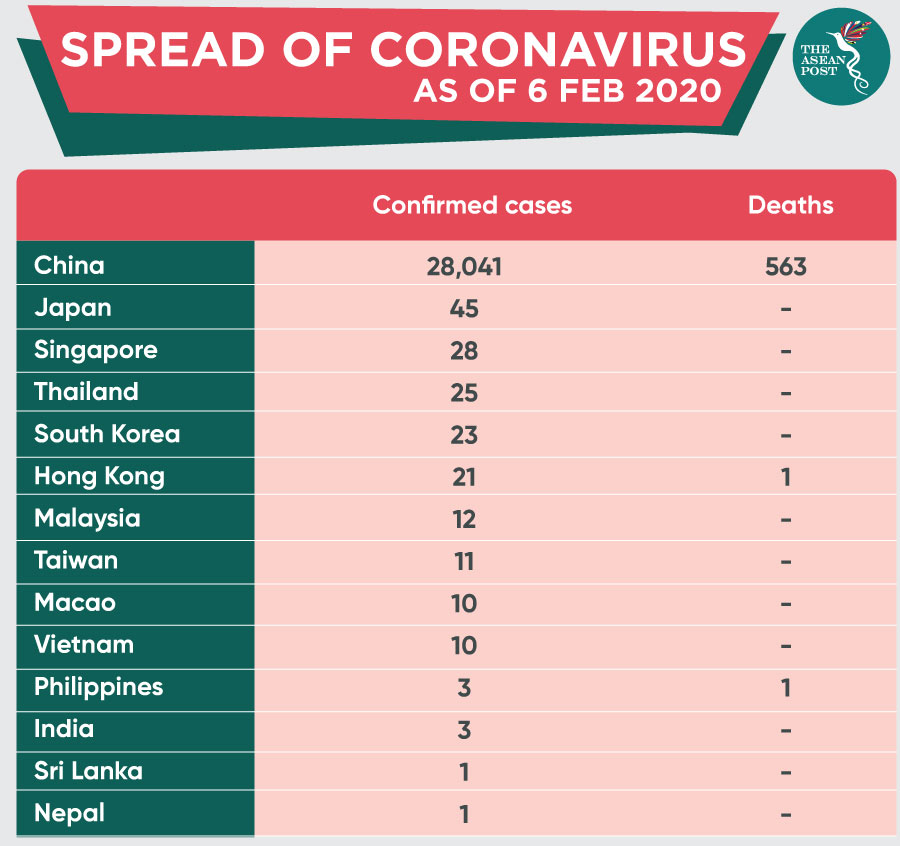 Even though ASEAN countries boast a central role in the Fourth Industrial Revolution, they are lagging behind when it comes to incorporating technology for flexible working environments. The challenge is that employers in Asia are not well-versed with systems to monitor workers while they are remote working.
As the novel coronavirus enters Southeast Asia, tens of millions of residents are required to commute to offices and congregate there for a large part of the day – unnecessarily increasing the risk of the virus spreading in commuter trains, buses and in offices.
In the United States (US), a study by FlexJob, a flexible work service provider, found that there had been a 159 percent rise in remote working in the US between 2005 and 2017. In addition, it estimates that 50 percent of the United Kingdom's (UK) workforce will work remotely, at least half the time by 2020. 
A recent World Economic Forum (WEF) report has listed flexible work options including working from home and virtual teams as one of the biggest drivers of transformation entering the Fourth Industrial Revolution.
Technological advancement is at the very centre of the emergence of this new working culture. While employees stand to benefit a great deal in terms of commuting costs and higher satisfaction, the financial benefits for companies are even greater.
People management solutions company, TransparentBusiness aims to increase productivity as a result of remote working for companies. "TransparentBusiness makes remote computer-based work easy to monitor and coordinate, boosting efficiency by 15 to 40 percent. Transparency also protects companies and governments against overbilling by contractors which sometimes reaches astronomical amounts. For example, one contractor overbilled New York City over US$500 million on just one municipal IT project. The problem is so acute that in 32 states across the US, legislators have introduced bills that seek to make transparent verification of billable hours mandatory," Silvina Moschini, President and Founder of TransparentBusiness told The ASEAN Post. 
"For Southeast Asian countries and companies, efficient telework is now a matter of Emergency Preparedness and reducing the chances of a virus outbreak," she continued. 
The platform reported that it covers computer-based work such as programming, design, animation, architecture, and engineering. Meanwhile, sectors that are less willing to adopt these types of systems are banking, insurance, healthcare, and legal industries.
"Until recently, many corporate decision-makers did not feel the need to increase remote work; the government-imposed quarantine created an unprecedented urgency: the most populous country in the world is shifting to remote work almost "overnight", so the tools for efficient management of such work become a matter of national importance. This week we offered the government of China a donation of US$1 million in TransparentBusiness services when it became clear that our technology could minimise damage to the Chinese economy caused by the coronavirus pandemic," added Moschini.
As the number of infected persons increase in ASEAN countries, respective governments should advise digital-based businesses to develop plans that would allow their operations to continue without compromising the health and safety of employees. 
Related articles:
Coronavirus: How safe is ASEAN?