Hydropower technology is considered a clean renewable energy source. It is generated by converting kinetic and potential energy from falling water into rotating shaft power, which can be used to drive an electricity generator. 
However, several studies including one in the Journal of Fisheries Managements and Ecology has recorded extreme harm caused to downstream moving fish that often enter the hydropower structure.
Risks to the fish include injuries, scale loss, fin damage, haemorrhages, bruises, skin wounds, amputation of body parts or internal injuries among others. 
The study explained that conventional power plants are often equipped with Pelton, Kaplan or Francis turbines, which are known for very high fish mortality due to their high rotation speeds, pressure changes and sheer force. 
In 2018 the International Energy Agency (IEA) reported that 18 percent of Southeast Asia's energy comes from hydropower, which is expected to rise over the next decade. However, the projections of energy use in Southeast Asia indicate that the region will become more reliant on oil and gas. 
By 2040, it is estimated that the region will register a net deficit in payments for energy trade of over US$300 billion per year, almost entirely due to oil imports. The large increase in imports also raises energy security concerns. In the case of oil, the region's overall dependence on imports will exceed 80 percent in 2040, up from 65 percent in 2018.
With the growing need for electricity and continued commitment by respective governments in ASEAN to achieve universal access to electricity by 2030, hydropower could become an attractive source of clean energy. In addition, environmental concerns call for an urgent alternative for sustainable and reliable energy sources.
In 2017, efforts to develop a fish-friendly hydropower installation begun and the solution may finally be here.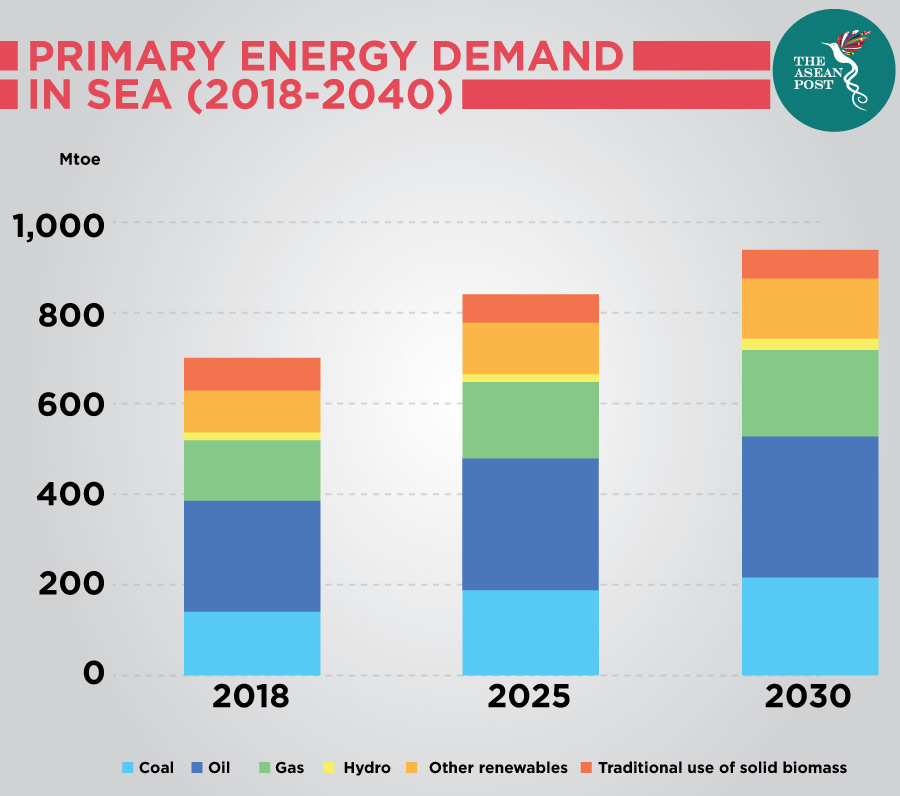 A new solution
Founded in 2015, Belgium-based green tech company, Turbulent has developed a hydropower turbine that generates 100 percent green electricity 24 hours a day. 
"Our turbines extract power from rivers and canals with limited height differences: between just 1.5 and five metres," said co-founder, Jasper Verreydt. "In the past, such waterways were simply not viable for hydropower. But now, even very remote areas can have access to a reliable source of energy. It is also possible to connect a whole series of turbines together, in order to service larger regions. What used to require a dam, for instance, can now be achieved with a series of hydro turbines. The resulting energy output is the same but they are much faster and cheaper to install and have far less impact on the environment."
Turbulent's micro-hydro power plant was recently installed in Bali to power a Green School. The turbines are designed for continuous energy, are decentralised and dam-less, easy-to-install, low-maintenance, fish-friendly, can be remotely monitored, is storm-proofed without flood risk and comes with a long operating life.
This could be a viable solution for the electricity shortage experienced in most ASEAN countries – especially for large rural communities. Installations are already on the way in the Philippines, while the organisation is currently engaging in distributor and development partnerships within the ASEAN region.
The technology removes the complexities associated with traditional power plants and substitutes them with simple components. A single turbine can generate up to 200 kilowatts (kW), which can provide energy for about 1,750 households in a remote community.
"Our turbines are a perfect response to the growing demand for green, renewable and decentralised sources of energy," explained Verreydt. "We can install the micro-hydro plants in just a few months and they are easy to maintain by local communities or companies themselves. Which also gives the local economy a boost."
Related articles:
What's at stake for the Mekong's fishery