Tomorrow, most Thais will wait with bated breath as possibly the largest rally since the military coup of 2014 takes place. The rally, organised by the Future Forward Party (FFP) and set to take place in Bangkok, looks like it will feature over ten thousand supporters and participants in a run which is being referred to as the "Run Against Dictatorship", but that's not all…
The ASEAN Post recently published an article noting that there will be two rallies, one – the run mentioned – and the other, a rival event called "Walk to Cheer Uncle" which is a reference to Thailand Prime Minister Prayut Chan-o-cha's nickname: Uncle Tu. According to reports in the capital, about 2,500 people have already registered to take part in this rally.
Both rallies will run concurrently and only 11 kilometres away from each other.
The "Run Against Dictatorship" comes about a month after the FFP organised a similar rally in mid-December. FFP leader, Thanathorn Juangroongruangkit said the rally was to demonstrate public anger at what he calls the injustice inflicted on him and the FFP. The protest had been organised just three days after the country's Election Commission voted to ask the Constitutional Court to dissolve the FFP for alleged campaign finance violations.
Thanathorn says he lent 191 million baht (US$6.3 million) to his party in January this year. The loan was documented and signed off by party officials. Section 66 of the Act prohibits a donation of more than 10 million baht (US$330,923) to a party by any individual in any one-year period. The FFP however, says it was a loan and not a donation. If found guilty, Thanathorn and 14 other party executives could be banned from politics for at least five years.
Regardless of the real intent for organising the rally, the reason why it's important to pay close attention to tomorrow's rally is because Thailand has proven in the past that it doesn't handle protests very well.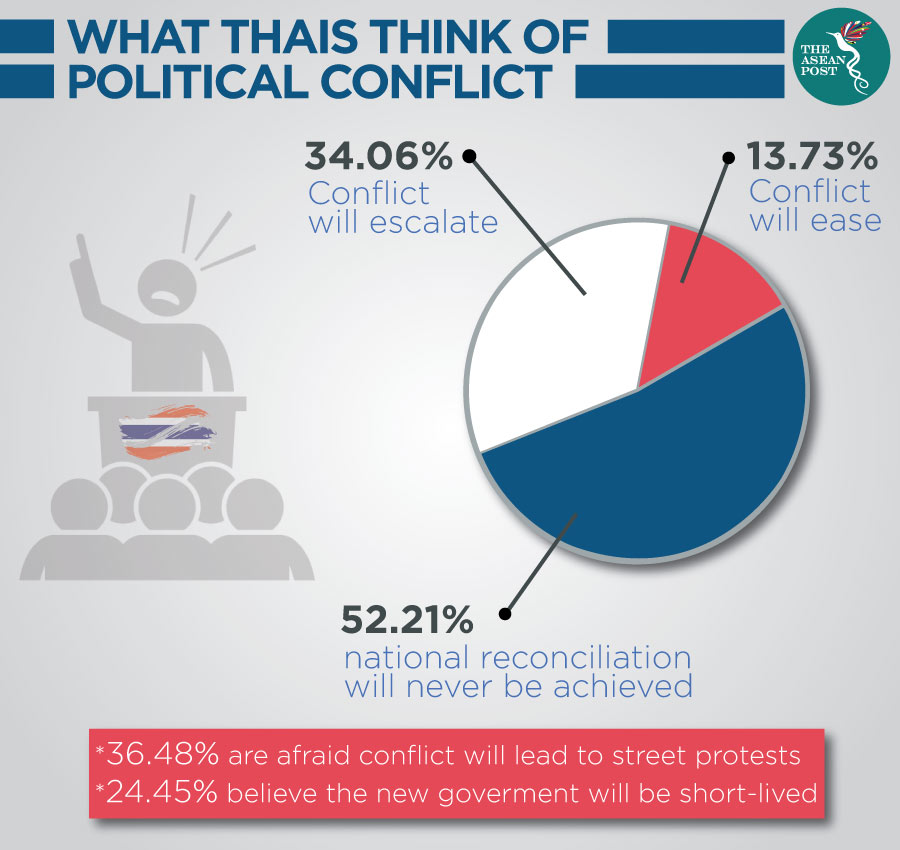 Previous protests
Aside from the bloody Thammasat University massacre – which has been mentioned in previous articles – as well as the 2010 Thai political protests, the 2013 to 2014 Thai political crisis was as equally ugly and events during the protests kickstarted the country's military coup. On 20 May 2014, the Royal Thai Army intervened by declaring martial law nationwide and establishing a military command to resolve the situation.
Perhaps the clearest indication that Thanathorn and his party need to step lightly tomorrow is the fact that current army chief, Apirat Kongsompong, has already made not-so-subtle hints that he is keeping a close watch on the politician. 
In October, Apirat accused some politicians, academics and "old communist elements" of using "hybrid warfare" to undermine the country and the high institution.
He also slammed a politician who met Hong Kong student activist, Joshua Wong after the Chinese embassy issued a statement accusing a Thai politician of contacting a group involved in the ongoing protests in Hong Kong. Apirat did not name the politician but showed a photo of the Hong Kong activist and another person whose face was removed.
However, on Wong's Facebook account, the photo clearly shows that the individual with Mr Wong is none other than Thanathorn.
More recently, on 2 January, Apirat ordered soldiers to stay alert to possible violent incidents as dissatisfaction with the military's alleged role in politics will likely continue unabated this year. Declining to get into details, Apirat said that he has told all military units attached to the army to take care of their weaponry. 
"Officers have to be more careful from now on," General Apirat told local media. All weapons must be kept under good care and ready for use, he said, stressing the army will never let ill-minded people steal them.
However, security officers believe the run, even if accompanied by new anti-government flash mobs, will only be "symbolic" rather than a precursor to fiercer street protests like those in the past. They argued there is no sufficient cause to urge a large number of people to form a mass rally.
The FFP leader has proven that he has strong support, but as JK Associates Principal Consultant, Khen Han Ming told The ASEAN Post, having massive social unrest will be counterproductive to Thanathorn and his party's goals. The best approach Thanathorn can take is to continue drumming up support for now. As for tomorrow's twin rallies, let's hope that things remain peaceful.
Related articles:
Can Thailand afford another street protest?