Emerging technologies are being deployed across Asia to help combat the COVID-19 pandemic. From Singapore to South Korea to China, technology is being used by governments around the world to track and contain the coronavirus outbreak – some more than others.
"Sometimes the pace of innovation in emerging digital technologies can be held back by infrastructure, financing and bureaucratic constraints," said Jonathan Tanner, a digital consultant at the Overseas Development Institute, a think tank.
"When faced with a challenge like responding to the coronavirus outbreak, there are strong incentives to overcome these constraints quickly and put new technology to the test," he added. 
In Singapore, the government there has launched an app called TraceTogether. This app uses Bluetooth signals between smartphones to see if potential carriers of the coronavirus have been in close contact with other people. This is yet another effective tool used by the government to track potential carriers in addition to contact tracing teams on the ground. The use of applications paired with increased surveillance have attributed to the country's slow rate of infection compared to many other countries.
A similar tech approach was used in Hong Kong, where some residents were required to wear a wristband which linked to a smartphone app and could alert authorities if a person suspected or infected with coronavirus left their place of quarantine.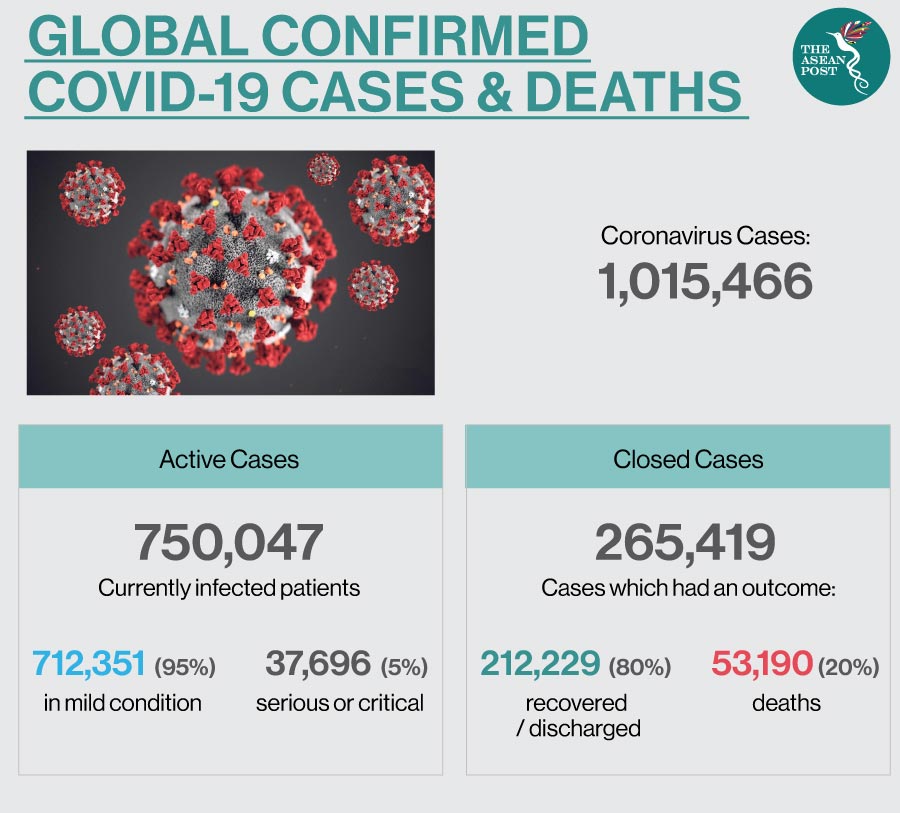 In the beginning stages of the outbreak, South Korea was feared to be the next possible epicentre of the virus. On 1 March, it was reported that South Korea had a total of 3,736 infections with over 500 infections overnight while Italy at the same time reported a total of 1,577 cases. 
The South Korean government used records such as credit card transactions, smartphone location data and CCTV video as well as interviews with people to create a system where confirmed cases were tracked. The result was used to create a map which was released to the public in order for them to track if they had made contact with a coronavirus carrier. Thus, allowing the public to report themselves and get tested immediately.  
As of Thursday, South Korea has reported 10,062 cases and 174 deaths while Italy has over 115,242 cases and 13,915 deaths. South Korea has without a doubt, displayed one of the most exemplary government responses to the pandemic. The country began its emergency response when it had only four reported cases on 27 January – instructing 20 medical companies to begin development of testing kits. By mid-March the country had set up walk-in test booths nationwide and tested over 290,000 people and identified 8,000 infections. The wide scale testing and efficient tracking makes South Korea's reported cases one of the most accurate in the world.
Last week, the South Korean government launched an enhanced tool that it says can help track patients even more closely in near real time, in order to see where the disease was moving.
'Living in a farce' 
While Asian countries have been quicker to use data-centric apps to respond to the crisis, countries like the United States (US) have yet to adopt a universal app to create a central channel for a nationwide tracking system. 
"It makes me feel like I'm living in a farce," said Dr Ritu Thamman, a cardiologist and clinical assistant professor at the University of Pittsburgh School of Medicine. Even hospital staff who may have been exposed can't get a test, she said. "We are a rich country but we don't have these kinds of things?"
Malaysia is also taking strides in technology and innovation amidst the outbreak. The World Health Organisation (WHO) quickly picked up on a community-based website called CoronaTracker developed through the expertise of 2,000 people including data scientists, medical professionals, IT developers, graphic designers as well as residents from around the world. 
CoronaTracker was created to prevent the spread of misinformation as well as centralising available data for research purpose. The website has been recognised as a valuable tool in predicting and forecasting infections, deaths, and recoveries that can be used on a global scale.
Although the tech used in different countries vary, the ultimate goal of adopting these methods are universal; track and contain. In addition to enhancing respective healthcare systems, South Korea and Singapore are some of the examples of how a government's quick ability to utilise its technological resources can protect and save lives on a grand scale. 
Related articles: