After a long silence, Thailand's pro-democracy opposition has returned. Although not clad in red nor do they share allegiances to ousted former Prime Minister Thaksin Shinawatra, they have taken aim at Thailand's ruling power structures. It began to emerge during the 2019 elections where a number of alleged interventions dissolved the Future Forward Party, which had a large youth following, personified by its charismatic leader, Thanathorn Juangroongruangkit, the billionaire scion of an auto parts manufacturer. 
Thanathorn was targeted by pro-government elements, banned, and still faces criminal charges for criticising the junta and assisting anti-junta protesters. Later, as the COVID-19 pandemic caused governments to issue lockdowns to contain the spread of the virus, 2014 coup leader and Thai Prime Minister Prayut Chan-o-cha faced public criticism for using the crisis to rehabilitate his political image, as well as for his prolonged lockdown, alcohol ban and his failure to jumpstart Thailand's economy.  
Thailand's political instability is well-documented, but it has entered unchartered territory, as some students and activists have directed their protests squarely at the monarchy, an institution previously held as sacred. The Thai monarchy is fiercely guarded by a draconian law punishable by years in prison for the slightest criticism. 
The military and the monarchy have forged a historic alliance, dating back to the rule of former dictator Field Marshal Sarit Thanarat, who wanted to lend legitimacy to his government and a young King Bhumibol Adulyadej (Rama 9) who, at the time, lacked political influence.
Since the October 2016 death of Bhumibol, Thailand's new King, Maha Vajiralongkorn has moved to consolidate political power, representing a clear departure from his father's style, who preferred to rule via proxies and was considered "above politics." Vajiralongkorn has moved to assume control over billions of dollars of assets from the Crown Property Bureau and the command of the 1st and 11th Infantry Regiments, based in Bangkok. 
The King has taken stakes in major Thai companies such as Siam Commercial Bank and Siam Cement, as well as vast amounts of land. Rather than build his own legacy, Vajiralongkorn has used the legitimacy gained by his father over decades to bend the military to his will. Many top-ranking officers, like Royal Thai Army Chief General Apirat Kongsompong, were hand-picked by Vajiralongkorn himself. 
However, Vajiralongkorn is not viewed by some as his father's son, particularly in terms of status and stature. Part of this can be explained by his absence, spending considerable time in Germany, or the recent Palace Intrigue that spilled out into the open.  
Minimal efforts have been made to rehabilitate his public image, aside from attending charity events or presiding over graduation ceremonies, as is tradition. Weeks after his Coronation as King, Vajiralongkorn conferred degrees to graduates of Rajabhat University in Chiang Mai, but did himself no favours by keeping them waiting for more than four hours.
In light of public discontent over Prayut's COVID-powered authoritarian curbs and percolating public resentment, protests began in July with several prominent groups staging a demonstration at the Democracy Monument, demanding the resignation of the Cabinet, dissolution of Parliament and a new constitution. 
These demands are not uncommon, as in 1972 the government of Thanom Kittikachorn drafted an interim constitution that gave control of the legislature to the military and the police. 
Student activists protested en masse and later the regime agreed to put in place a new constitution by October 1974, not before a military crackdown on 14 October, 1973 killed 77 people. Modern-day protesters are also young and empowered by mass mobilisation, and are tech savvy as well. Parit "Penguin" Chiwarak, a Thammasat University student has been one of the more prominent figures, partly because he began speaking out while still in high school. 
At an 11 August rally, protesters revealed a manifesto with 10 demands, including repealing Thailand's lèse-majesté law that protects the monarchy from criticism, the nullification of Article 6, which shields the King from potential legal action, cutting the budget of the Royal Palace, and ending a long tradition in Thai schools of overtly praising the monarchy. 
Unrest has now spread beyond urban Bangkok into as many as 50 of Thailand's 77 provinces. And past reminders about monarchical overreach have become common at protests, with many holding signs that read, "The People's Party Isn't Dead" a reference to Khana Ratsadon, the party that overthrew the absolutist rule of the House of Chakri in 1932. That revolution was also conceived of by students.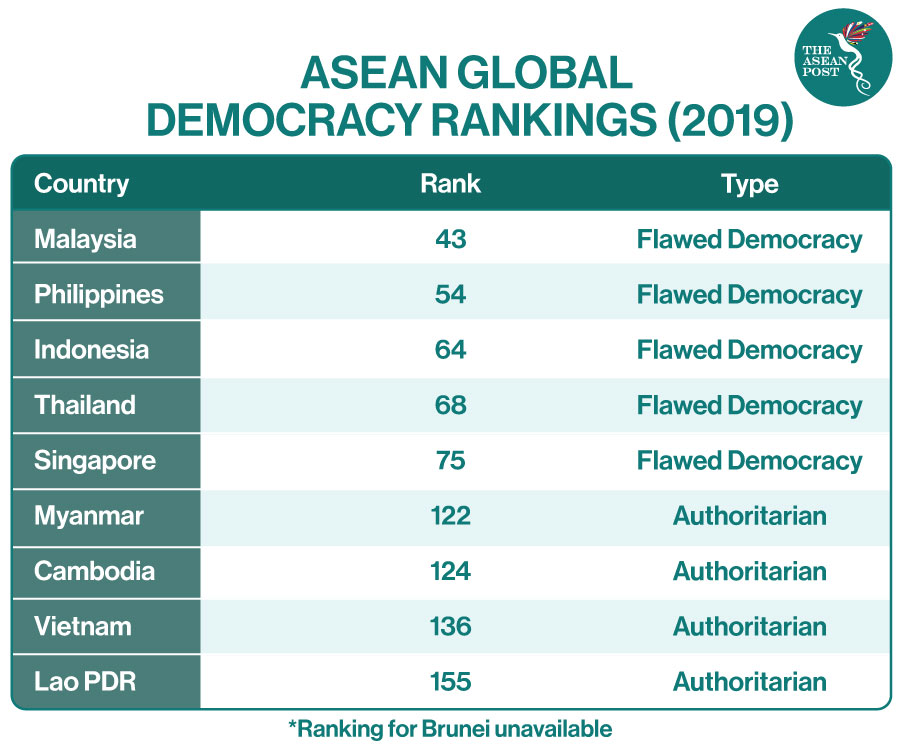 While some analysts have suggested that the protests remain small and are unlikely to sway the ruling elite to embrace structural changes, history suggests otherwise. The National Student Center of Thailand (NSCT) in the 1960s formed with limited mass mobilisation. When their efforts expanded beyond anger at corruption in higher education and began to challenge the Thanom regime, their reach extended beyond their peers. 
At one point more than 500,000 people rallied after the military was called in to assist the police, as protest turned to violence in October 1973 – and later, forced the removal of Thanom in a compromise solution with King Bhumibol.
The regime and pro-monarchy loyalists likely outnumber protesters, whose actions have begun to encounter resistance from the state. Parit was soon charged with acts of sedition under Section 116 of Thailand's Criminal Code. Others, who extended their criticism to the monarchy, like Anon Nampa, a human rights lawyer was also charged. Thailand's Criminal Court recently announced arrest warrants for 15 people involved in an 18 July protest at the Democracy Monument. More arrests are likely. 
This is not a movement that exists in the shadow of a King with significant moral legitimacy. There is no looming enemy, ideology or demon for the government to rationalise a heavy hand. This is not a movement that can be split into a simple binary of rich and poor, red or yellow. The public face of discord is young, and that is not uncommon in Thailand. 
There is a generational divide particularly among those that share traditional values that hold elders in high esteem, but the demographics of protests are mixed – urban and rural, of both the middle class and the working class. And for the moment, they show no signs of disappearing anytime soon. 
Related Articles:
What's Behind Thailand's Protests?