There will be no Cambodian Spring anytime soon. This is the sobering reality to a question so tempting to ask – particularly in the shadow of what's happening in Thailand and now in Lao PDR. So, why won't a civil society uprising happen in Cambodia soon?  
Since its emergence from civil war and transition back to a state of external legitimacy through the United Nations Transitional Authority in Cambodia (UNTAC), Cambodia's democratic moment was fast, fleeting and has long since evaporated. 
Dr Gene Sharp, an American scholar and activist, once recommended that citizens view power – not as a monolithic structure that flows from the top down – but upward, where it is dependent on the cooperation and obedience of large numbers of people acting in the various institutions that constitute the state, such as political parties, the media, military or police, the educational system, and corporate or business interests. These are the pillars of support that keep a regime in power. 
Using recent events in Thailand as a guide, Cambodia has a Sisyphean climb that makes a democratic spring highly unlikely.
Political parties are key, but the current Cambodian leadership has taken extraordinary measures to eliminate political opposition. While Thailand has been locked in a perpetual cycle of coup and crisis for several decades, it has not taken the prerequisite measures to avoid a civil society revolt like Cambodia's Prime Minister Hun Sen. 
Thailand has not completely banned political opposition, although it took great measures to curb democratic dissent over a junta-proposed Constitution and eventually banned the Future Forward Party (FFP) and its charismatic leader, Thanathorn Juangroongruangkit. A viable, although somewhat crippled opposition, remains in a Parliament stacked against it. 
Exile And Attacks
In Cambodia, the only opposition was the Cambodia National Rescue Party (CNRP) which was dismantled and its opposition leader arrested for treason in 2017. Hun Sen has shown a paranoia regarding the possibility of a "colour revolution" in Cambodia, which has prompted the regime to take more aggressive action against political dissent.
As a result, the ruling Cambodian People's Party (CPP) controls all 125 seats in Parliament. However, Hun Sen did not stop at mere dissolution. 
CNRP leaders and activists have been forced into exile and those that remain in Cambodia have faced increasingly violent attacks by unknown assailants. In advance of Sam Rainsy's attempted return to Cambodia in 2019, a CNRP activist was attacked in Phnom Penh by two men with metal pipes and a handgun. On 20 October, a vegetable seller was smashed in the head with a brick after helping the CNRP organise small group activities. Several other similar cases of violence have been documented since 2018. 
Recently, Hun Sen threatened the family members of exiled CNRP leader Ho Vann, whose family still resides in Cambodia. Hun Sen became angry at Ho Vann's protest on the anniversary of the 1991 Paris Peace Accord, which ended the war between Cambodia and occupying Vietnam. Several CNRP members remain behind bars due to a string of arrests on charges of incitement related to the COVID-19 pandemic, for comments deemed critical of Hun Sen's leadership. 
Thailand also has a history of heavy handedness in response to civil unrest, most recently in response to the Red Shirt protesters that overtook the Ratchaprasong area of Bangkok's central business district in 2010. In the restive southern Thai provinces, the 2004 incident at Tak Bai is an ever-present reminder that the military has too quickly employed violence as a deterrent. 
However, Cambodia has gone to extreme lengths to both silence those who do protest, and persuade through coercing those who would otherwise take part. While protests do occur in Cambodia, they are small scale and often restricted to small groups of civil society actors and activists – primarily in the areas of land rights and forced eviction. Cambodian authorities have typically moved quickly and used lethal force to quell any civil unrest or public protest. 
In 2013, an apparel workers protest against low wages and poor factory conditions cost one man his life and wounded 20 others when police opened fire. A 2014 protest over the same issues cost three others their lives. Police are more than willing to use live ammunition to disperse crowds rather than using non-lethal means as a deterrent. 
State Of Emergency
Using the COVID-19 pandemic as cover, Hun Sen has pushed through the "Law on National Administration in the State of Emergency," which human rights observers warn will deepen existing human rights violations in Cambodia and further entrench the regime. 
The new law allows the regime to declare a state of emergency for an extended period of time and, through the use of social distancing measures, impose restrictions on civil rights, such as freedom of assembly and association. 
The law also allows the government to seize private property. Limitations placed on the media during the pandemic have further hobbled an already crippled national media, justified by claims of a government crack-down on "fake news". Sovann Rithy, a journalist for TVFB was arrested and charged with incitement to commit a felony after quoting an excerpt from a Hun Sen speech.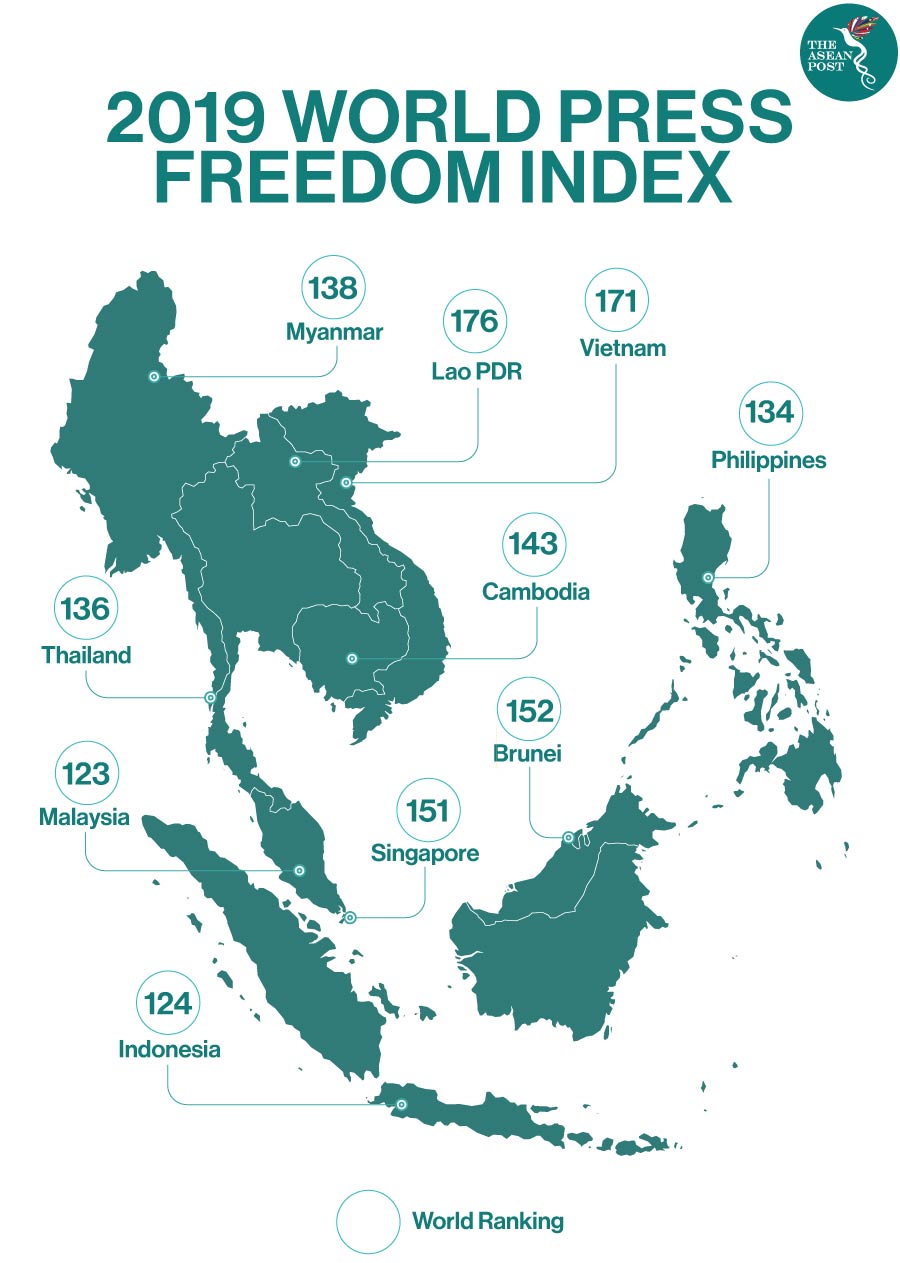 'Dirty Dozen'
In power for more than 35 years, Hun Sen has the support of what the Human Rights Watch (HRW) calls the "Dirty Dozen"; 12 military officers who form the backbone of the CPP-led regime. Some of the 12, who have now retired, been replaced or have died, worked with Hun Sen in the Khmer Rouge military and have been in the past "implicated in the use of unnecessary, excessive, and sometimes lethal force against protesters." 
In the past, many of them served as members of the CPP Central Committee, the regime's highest body. Many of these officers are deeply connected to Hun Sen who has given them lucrative positions and has forged personal connections with them that date back decades, with many amassing large personal fortunes. 
Hun Sen has also consolidated political power within the military to protect himself from a coup within its ranks, cutting the number of four-star generals to just two, and promoting his son to the role of deputy military commander. Today, Hun Sen's position in the country remains strong, with near total control over the military and police force.
Opposing the regime, as in the case of Ho Vann and others, can be met with imminent threats or severe punishments, as human rights activists, Cambodian journalists, and even children can now attest to. The most omnipresent variety of intimidation comes from surveillance, which has a long and bloody history in Cambodia. 
Many remember the Angkar, the Khmer Rouge conceived entity that monitored and punished Cambodians for any transgression against the state by encouraging them to report each other's offenses. Today's digital variety lives on in Seiha, the Hun Sen creation that monitors phone and Zoom conversations, intercepts text and social media messages and reports back to authorities. From its humble origins as a Facebook page, it was critical in bringing down the CNRP.
Finally, resistance to Cambodian authoritarianism is fleeting. While the European Union (EU) has condemned Hun Sen for dismantling political opposition and has suspended Cambodia's duty-free access to European markets under the Everything but Arms (EBA) scheme, it has succeeded in building a dependent relationship with China, where there are no dissenting voices. 
Consequently, there will be no Cambodian Spring now or for the foreseeable future. While Thailand has maintained a heavy hand in reigning in criticism of its regime, it pales in comparison to the desperate levels of violence and depravity espoused by Hun Sen. Cambodians need only look back to 2018, after CNRP members were attacked by Hun Sen's security forces, when he later remarked, "I want to let you know that if you hadn't fled Cambodia, you would already have had your funeral." 
Related Articles:
Cambodian Opposition Figures Blocked From Traveling