With the exception of Singapore, none of the ASEAN countries are doing so well in terms of providing a great place for their children to live in. Countries that are, at least, somewhat safe include Brunei, Malaysia, and Thailand. Still, plastered all over the news are cases involving child trafficking, paedophilia, child sexual abuse, and even illegal organ harvesting. 
While there is some truth to the old adage "no news is good news", and so it's more than likely that such macabre cases would steal the limelight, there are also hard figures and statistics that paint a terrible picture for most of ASEAN. In Save the Children's recent Global Childhood Report 2019, apart from the wonderful news that Singapore attained top spot for the best place in the world for children, even Brunei (which comes next among ASEAN countries in the ranking), only managed to rank 63 in a report involving 176 countries. The country that did the worst in ASEAN, however, was Lao.
This is especially unfortunate considering the fact that, unlike most other ASEAN countries, Lao boasts a very healthy youth population. On a side, it is somewhat ironic that (on the other end of the spectrum) Singapore has a problem with fertility rates.
Child labour
Lao not only performed the worst in ASEAN, ranking at 145 out of 176 countries in total, but also when compared to the rest of the world. The report states that many of Lao's children are missing out on a proper childhood. When looking at the eight different categories in the report - child death, malnutrition, access to education, child labour, child marriage, teen pregnancy, displacement due to conflicts and child homicide – Lao did not perform well in many of them, but its worst performance was in child labour.
Perhaps due to the fact that Lao is a socialist-communist country, up to date statistics on child labour are difficult to find. Nonetheless, Save the Children notes on its website that it is estimated that 178,000 children in Lao are considered to be engaged in child labour and about two-thirds of these child labourers are involved in hazardous work, i.e. working on construction sites or in dangerous factories. This, however, could be numbers revealed back in 2010 and not the latest figures.
In January 2013, news reports revealed that the government of Lao with the support of the International Labour Organization (ILO) had launched the first surveys on the country's labour force and child labour. According to the (2010) Child Labour Survey, approximately 178,000 children in Lao are considered to be engaged in child labour – around 96,000 girls and 81,000 boys. Of these more than 130,000 – or two out of every three child labourers - are involved in what is defined as hazardous work.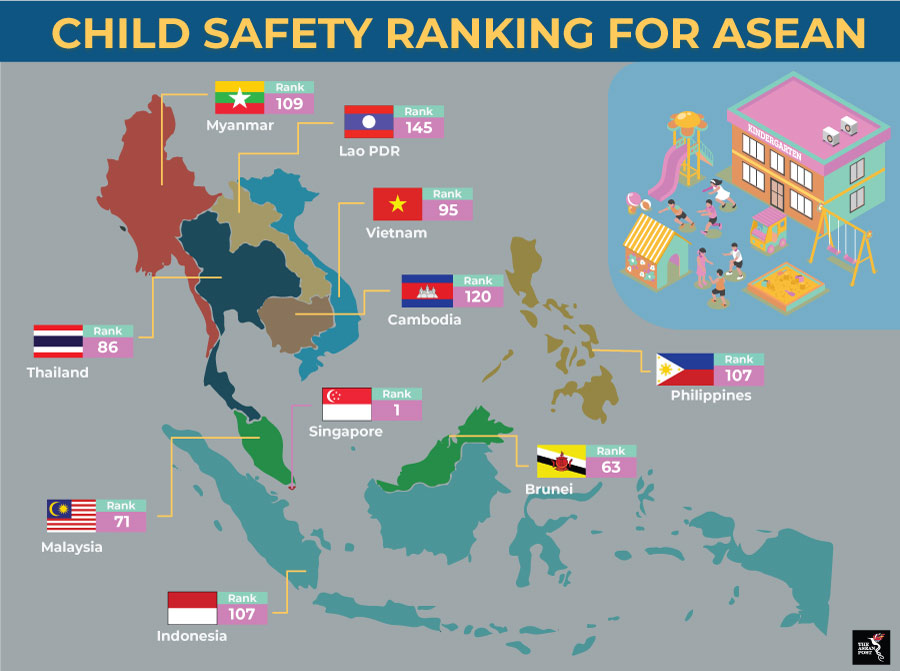 Source: Save the Children
Other challenges
While child labour is perhaps one of the largest issues affecting Laotian children, it isn't the only one. Children in Lao are also victims of poverty, a poor education system (many don't even get access to school), and sexual tourism. It goes without saying that child mortality rates in Lao are high too.
According to international child sponsorship NGO, Humanium, the child mortality rate in Lao is quite high with six percent of Laotian children dying before they reach the age of five. This worrisome figure is the result of a lack of hygiene, medical supplies and equipment as well as trained medical staff.
"These shortcomings increase the risk of epidemic diseases breaking out. Today, in Lao, people are still faced with diseases such as polio and even tetanus whereas vaccination campaigns have been set up even in the most isolated places to eradicate them," Humanium said on its website.
"Lao does not have a high AIDS prevalence rate. However, its geographical location may lead to an increase in the infection rate in the future. It should also be noted that since sexual tourism is a common phenomenon in the region, AIDS has the potential of spreading rapidly."
The youth are perhaps one of Lao's biggest assets. The country is blessed to have such a huge population of young, capable citizens. It would be unfair to say that the government hasn't made any efforts towards ensuring a better environment for the country's children but if Save the Children's report is anything to go by, a lot more still needs to be done. 
Related articles:
The sad state of Lao's education system