Even as the digitalisation of small and medium-sized enterprises (SMEs) gathers more momentum, Malaysia should not neglect its smaller SMEs (i.e., more than five but less than 25 employees) and micro-businesses (i.e., five or less employees). 
With the reimposition of the movement control order (MCO) 2.0 in the ASEAN member state, assistance for smaller businesses and micros by now should include more help to digitalise, specifically to adopt e-payment or cashless payment methods. Compared to the rest, micros are not only more vulnerable to economic shocks but also the least digital-savvy group around, generally speaking. 
Despite the stimulus packages last year, the reality on the ground is that many smaller businesses and micros have had to close shop permanently and we know that this is due to them not quickly adapting to a new business model in the form of e-commerce and online platforms. It is not uncommon to see sights of shuttered shops shielded by banners emblazoned with the words, "for sale" and "to let" simply because of such inertia. 
Nonetheless, since last year's MCO 1.0, some micros have adapted and adopted e-commerce and online platforms with the help of e-commerce giants like Grab, Foodpanda and Zalora, according to Muhammad Azmi Zulkifli, CEO of InvestKL. 
The Malaysian Franchise Association (MFA) has collaborated with Shopee (one of Malaysia's leading online shopping platforms) to provide e-commerce facilities for micro and small and medium-sized enterprises (MSMEs) to promote and sell their products online. 
This should open up more online opportunities for smaller businesses and micros, going forward. Participating smaller businesses and micros can also leverage on Shopee's vast business network in the region, for example. 
According to CPA Australia's Asia-Pacific Small Business Survey 2019-20, over half of Malaysia's small businesses (51.7 percent) generated "greater than 10 percent of their sales online" in 2019. 
Nonetheless, that still leaves nearly 50 percent of small businesses including micros out there who have yet to adapt to and adopt digitalisation. 
For example, A Joty, President of the Indian Petty Traders Association of Kuala Lumpur and Petaling Jaya expressed that many members were not interested in going online – due to wariness. As such, they continue to struggle to stay afloat.
Another example of struggling smaller businesses and micros are coffee shops and by inclusion, hawkers. Ho Su Mong, Chairman of Malaysia Singapore Coffee Shop Proprietor's Association has been reported as saying that nearly 80 percent of its 20,000 odd members were forced to shut down during MCO 1.0, with many closed down for good. 
Expecting this category of small businesses to adapt to and adopt digitalisation in the form of e-payment is a big challenge to overcome – requiring a paradigm shift and change in business culture and model that is grounded in entrenched attitudes and mindsets. 
And what about the micros such as hawkers as well as peddlers plying the streets, for example, selling pisang goreng (crispy fried banana), yau chau kuai (Chinese crullers) and vade (dhal fritters)? What about the pasar malam (night market) trader?
Smaller businesses and micros that have legacy issues and have been established for many decades should be given more time and help to go online. 
The urgency now for these smaller businesses and micros that have yet to digitalise can be conveniently divided into a two-fold strategic approach:
Current And Short-Term
Digitalisation for smaller businesses and micros should start with the introduction of e-payments or going cashless. 
We need not look further than Singapore where its digitalisation programme for hawkers came with financial incentives of a one-off payment of SG$500 (US$376) to go online during their version of the MCO called the "circuit breaker" in May last year. Here, we can extend the one-off financial support amounting to RM1,500 (US$372) for 2021. In addition, the government through the Ministry of Entrepreneur and Cooperative Development (MEDAC), for example, could provide card reader facilities free of charge. 
In addition, the northern state of Penang leads with its phased e-payment or cashless payment initiatives which commenced in January 2020, i.e., even before the COVID-19 outbreak. According to Chief Minister Chow Kon Yeow, by December 2020, 90 percent of the total 56 public markets and 70 percent of the total 5,000 merchants would have been in a position to accept e-payments. The digitalisation process was facilitated by 250 digital trainers. At the same time, 32 digital trainers were stationed within the community to educate the public and help them use phone apps for e-payments.
The Malaysian Digital Economy Corporation's (MDEC) timely rolling out and spearheading of the Micro and SMEs (MSMEs) e-Commerce Campaign on 30 June, 2020 – under the Penjana Recovery Plan (specifically the second thrust, which is "Propel Businesses") – have benefitted 394,894 MSMEs which had received training through e-entrepreneur programmes via off and online learning to provide digital entrepreneurship knowledge to generate income and to improve marketing and sales. 
According to Malaysia's Minister of Communications & Multimedia, Saifuddin Abdullah, from that total, 155,885 entrepreneurs had reported sales amounting to RM965.48 million (US$239.1 million) as at November 2020.
There is much definitive scope for the MSMEs e-Commerce Campaign to be extended in duration throughout 2021 – and by roping-in the online platform providers. Lazada's ringgit-for-ringgit co-funding programme that benefitted an estimated 30,000 MSMEs the first time could be replicated.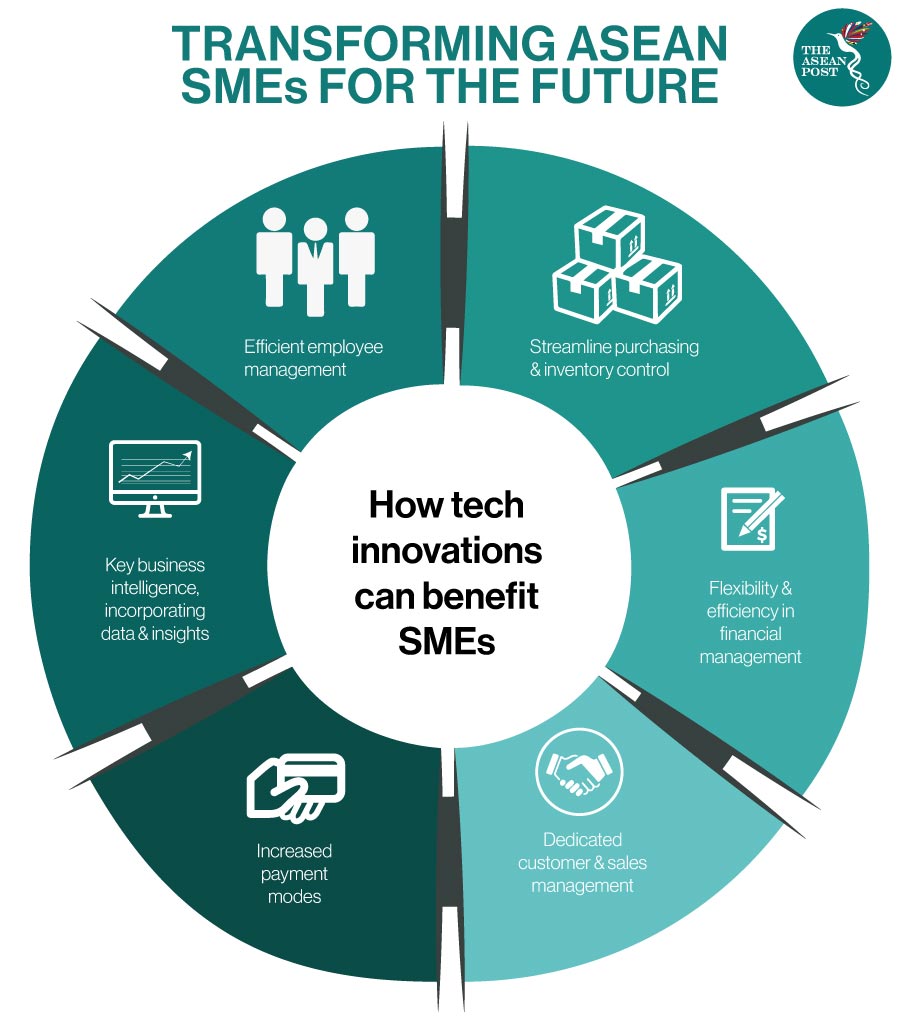 Medium- And Long-Term
There is also the critical need to have a universal quick response (QR) code that is simplified and in multiple languages and dialects. Sofea Azahar of EMIR Research touched on this in her article titled, "A unified QR code is one way to welcome no-touch payment". The QR code should also be available in vocal form, to especially assist semi-literate hawkers for example, who may be only familiar with a particular dialect.
There needs to be a sustained campaign to promote the practice of going cashless. We need "ambassadors" or "commissars" to inculcate the fact that hawkers wouldn't have to count their earnings, or make trips to the bank to deposit cash with the adoption of e-payment. Unemployed graduates could be hired for this purpose, among other things of course. Again, both Penang and Singapore are examples to emulate. 
Indeed, the time has perhaps come for the digitalisation of smaller businesses and micros; and in this e-payment will be a critical driver. 
The digitalisation of smaller businesses and micros should take place on the basis of a centrifugal model – with the urban areas in the centre followed by sub-urban areas and so on. Following this, the digitalisation of smaller businesses and micros should also help bridge the urban-rural divide. 
Finally, at the end of the day, digitalisation is and remains a journey. It's not a sprint but a marathon. 
For the smaller businesses and micros, it all starts with going cashless. 
Related Articles: 
Digitalising Malaysia's SMEs With Fintech