Joe Biden's inauguration on 20 January, signifies that the United States (US) now has a different direction for policy as during the Trump administration. However, the rise of Biden is not necessarily a sign that the US now has a different attitude towards China. 
Sylvia Sheng a strategist at JP MorganGlobal Asset Management said that "It is difficult to see a US reversal from the recent hawkish trend in Chinese policy, given the increasingly negative view of China by the US."
This observation is in line with the statement by White House Spokesperson, Jen Psaki, who said, "What we've seen over the last few years is that China's growing more authoritarian at home and more assertive abroad and Beijing is now challenging our security, prosperity, and values in significant ways that require a new US approach,". 
Beijing-US relations was further tested when Biden invited Taiwan's special envoy, Hsiao Bi-Khim to his inauguration. This stance is a new challenge for Beijing, and in a global context, will have implications for Indonesia. 
Wolf Warrior Diplomacy
Taking advantage of the bad relationship between the US and Beijing is a future benefit for China as it continues to assert its influence on Indonesia through its "Wolf Warrior" diplomacy to minimise the US' influence in Asia. 
Beijing has not only used Wolf Warrior diplomacy on the US to weaken its position in the global order. It has also been used on Australia when Chinese Foreign Minister Zhao Li Jian posted a photo of a smiling Australian soldier holding a knife to the neck of a small child in Afghanistan. This policy continues to be carried out by Beijing to change world opinion and to damage Australia's image on the world stage. 
Beijing has also resorted to more aggressive narratives in Indonesia to diminish US influence, especially in the midst of the COVID-19 pandemic. 
Even as the pandemic rages, the confrontation between the US and China has been unstoppable. The contest brought about by the two hegemonies is enough to convince third world countries to be wary of the conflicting policy war.
This started when both sides began accusing each other for the spread of the deadly COVID-19 virus. The battle heated up further after former US President Donald Trump labelled the virus as being a "Chinese virus". 
This was further compounded by accusations that Beijing was not transparent in disclosing facts and even data related to the COVID-19 virus. In fact, Beijing rejected any further investigation into the origins of the virus for reasons of national security. 
The US also alleged that the virus spread as a result of a laboratory leak in Wuhan, China; something the Chinese were quick to deny.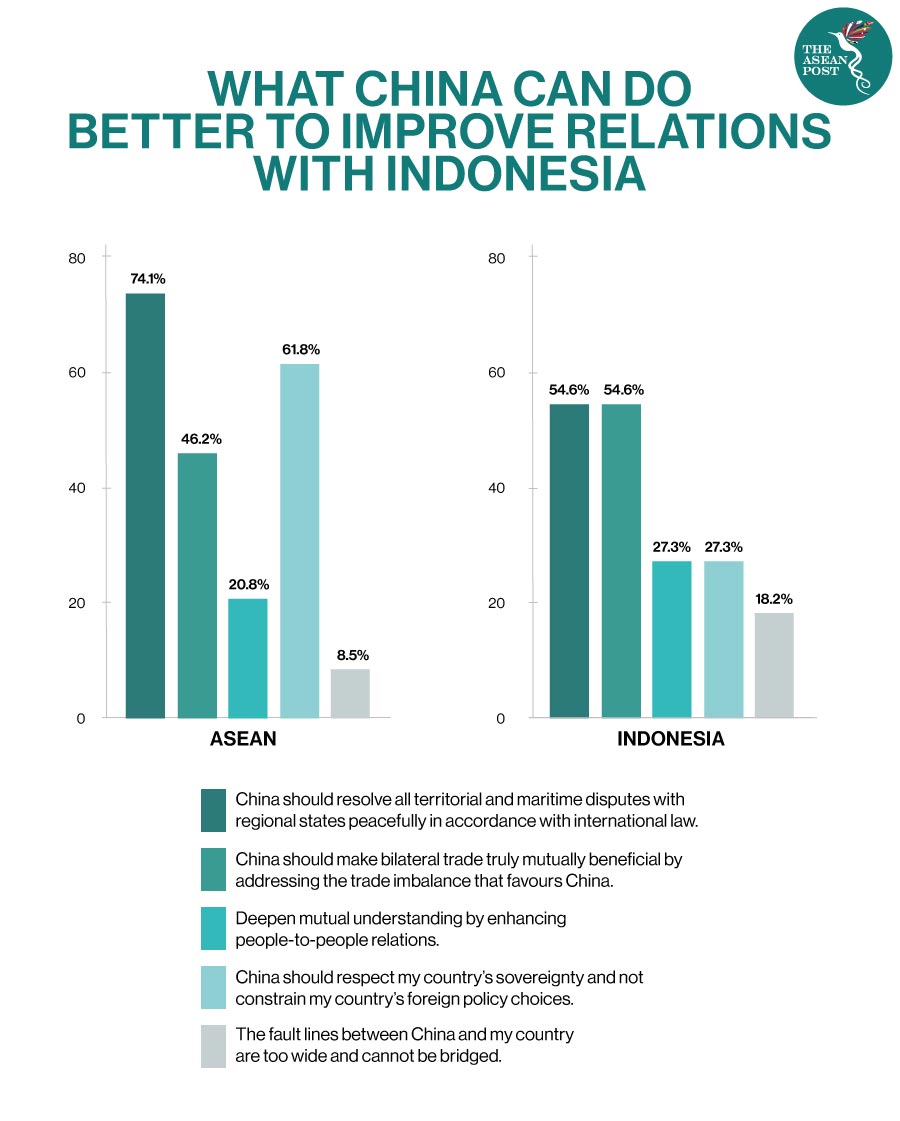 China has responded to the US' hawkish diplomacy with a cold attitude. Chinese Foreign Ministry Spokesman, Geng Shuang said, "We hope the people in the US value facts, science and international consensus. They must stop attacking and blaming China, making irresponsible statements, and focus more on the domestic situation and international cooperation".
Vaccine-Driven Soft Power
While the COVID-19 virus continues to ravage the US, China has succeeded in halting the spread of the deadly coronavirus domestically. Data from the Chinese National Health Commission showed a total of just 82 positive cases of COVID-19 in the country on 25 January, 2021.
The quick and successful management of the pandemic at the domestic level has freed Beijing to focus on its soft power strategy, including making the Sinovac vaccine available to Indonesia as a result of collaboration with Jakarta. On 12 January, 2021, Indonesia received 15 million doses of the vaccine. In addition, on 27 January, 2021, President Joko Widodo also received a second injection of the Sinovac vaccine courtesy of collaboration between Biofarma and Sinovac.
The manner in which the US and China have responded to the COVID-19 pandemic has had a significant impact on Indonesia. While the US has gone into a "hibernation" of sorts, China has succeeded in getting Indonesia's government to view it very positively.   
This was emphasised by Lecturer in International Relations from Padjajaran University, Teuku Rezasyah who said that, "Here is the greatness of China's soft power diplomacy that can change negative narratives to positive ones very quickly and beyond the imagination of many people, China does have the ability to manage extraordinary crises that benefit from its centralised government and obedient people."
US policy towards China under Biden and previously under Trump has not changed much. Biden's initial approach after coming to power did not prioritise problems with China. In fact, the newly nominated US envoy to the United Nations (UN), Linda Thomas-Greenfield promised to match China's agenda. 
The US' attitude and manner in responding to China's rise in the global order has only made US-China tensions stronger and has resulted in the relationship between China and Indonesia becoming stronger. In fact, Indonesia will increasingly depend on China in the future.
Chinese Investment
China's steel giant, Nanjing Nangang Iron & Steel United Co. (Nangang) will open an iron factory in Indonesia as part of its investment strategy. The factory has a capacity of 2.6 million tons per year and Chinese workers will inadvertently increase in Indonesia.
In the midst of the COVID-19 pandemic, Indonesia has shut its doors to immigrants to break the COVID-19 chain of infection. However, these regulations do not seem to apply to China. On 23 January, 2021, as many as 153 Chinese nationals entered Indonesia through Terminal III of the Soekarno Hatta Airport, in Tangerang, Jakarta. 
Beijing's presence in Jakarta will only become stronger and China's programs in Indonesia will continue to flourish despite the US having a new administration under Joe Biden. 
Indonesia can counter the strong influence of Beijing by looking as the global context when building cooperation.
First, it does not have to accept all cooperative relations with China in its economic and political sectors. This is so that Indonesia does not completely depend on China. In addition, Indonesia should always maintain its principles of free-active politics so that it does not lean towards one of the 'blocs'.
Second, Indonesia must rebuild cooperation with the US. The new administration under Joe Biden which inclines towards multilateral cooperation will only make it easier for Indonesia to open wider communications with the US. 
Related Articles:
Chinese Vaccine: Does It Benefit Indonesia?