The COVID-19 virus first appeared as a local outbreak in Wuhan, China, and turned into a pandemic within months, hitting all parts of the world unprecedentedly. Indonesia is no exception; as per 5 May, the country has reported over 12,071 COVID-19 cases, resulting in 872 deaths according to data from the Indonesia COVID-19 Task Force. The situation prompted the government to shut down most activities predominantly through a social distancing policy, mainly with the establishment of the Presidential Decree 21/2020, along with other initiatives (to be paired with the main distancing policy, as part of a policy mix), such as mass rapid testing and vigorous testing, as to mitigate the spread of the disease. 
Aside from public health efforts, economic impact mitigation needs to be sorted out to cope with the potential economic layover due to the outbreak. That is why the Government of Indonesia launched the Government Regulation in Lieu of Acts (Peraturan Pemerintah Pengganti Undang-Undang) or Perppu No. 1/2020 on state finance policy and financial system stability; focusing on health, social assistance, and economic recovery. The recent Perppu shows a strong commitment on the part of the government to manage public health issues with strategic and prudent budgetary planning.
Despite its vigorous efforts, many critics doubt the effectiveness of central government policies. Jakarta, capital-turned-epicentre of the outbreak, was not able to accommodate effective isolation intervention, causing a spill-over of cases to outside the region. The spill-over, moreover, is arguably attributed to a somewhat laissez-faire domestic travel ban policy and the public's incompliance to the existing travel ban. Now that cases have broken the cross-provincial barrier, what (supposedly) follows now is regional preparedness to control the COVID-19 outbreak. Regions must prepare better, while ensuring they are in sync with national policy and recommendations.
Amidst the COVID-19 pandemic, local governments face two serious challenges at the same time: handling the rapid spread of the virus and optimising their budgets to strengthen the health system and economies of their respective regions. That being said, the implementation of newly established Perppu Number 1/2020 (on economic stabilisation amidst the pandemic) will require active participation from all local governments. For instance, stimulus packages and intervention in local regions, need to focus on stemming the outbreak while mitigating its impact on society.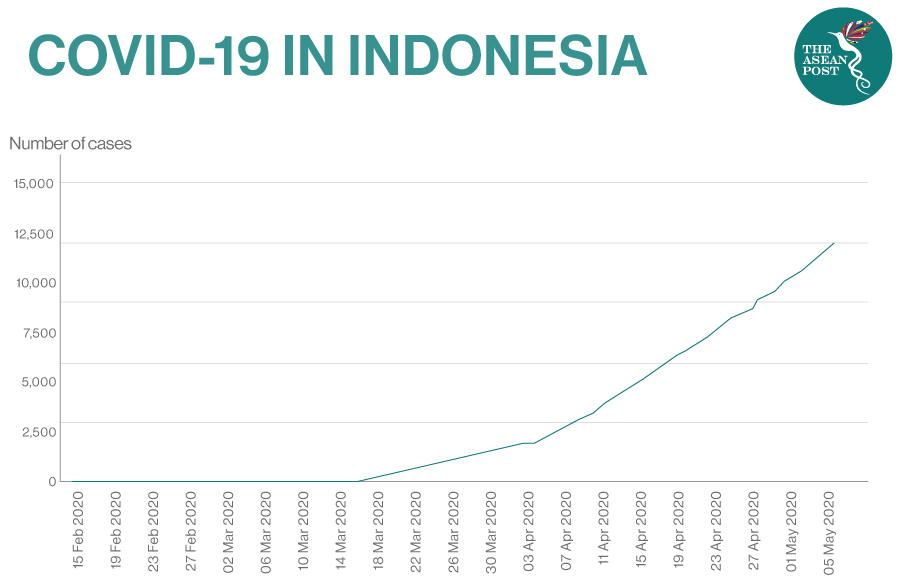 Readiness and competencies will have to be in place if local governments want to implement budget reallocation and a refocusing of agendas. The problem is that local governments have different levels of capacity, preparedness, and even awareness in handling the pandemic.
The following are some recommendations on how local governments in Indonesia can maximise their roles and provide an adequate response in battling the COVID-19 pandemic.
First, it is important to understand that there is no one-size-fits-all policy. This is why the Perppu gives regional administrations the authority to refocus and reallocate the use of their budgets. Earlier this month, Home Minister Tito Karnavian said that regional leaders should focus on sustaining the economy and containing COVID-19 when spending their budgets. However, variances are anticipated especially since different regions have different burdens, characteristics, and challenges in relation to the outbreak. For instance, budget allocation and priority in handling COVID-19 in a Red Zone and Non-Red Zone could be different. As an option, local governments could use economic evaluation approaches such as cost-benefit and cost-effectiveness analysis before disbursing funds via regional transfers or to village funds to improve the public health system and to provide social safety nets based on the specific needs of their communities. This is to emphasise the need of allocative efficiency of the budget since constraints (in the budget) are to be expected.
Second, local governments all around the world are working tirelessly to protect and support their residents in this uncertain time. Local governments in Indonesia could learn from others on how to create policy instruments that fit specific target groups. Open Government Partnership – a partnership consisting of governments, civil society, business, and other non-profits – offers a collection of approaches from local governments in many countries in dealing with the COVID-19 pandemic. Some innovative ideas include building citizen-led community responses such as neighbourhood volunteer groups and neighbourhood associations, using teachers or others to help inform the public on the risks and steps required; creating digital platforms or apps to keep citizens informed and to get them to participate in tackling misinformation and disinformation online; and creating  an open source app for doctors and hospitals to remotely monitor suspected or confirmed virus cases from home. Moreover, the government can initiate public-private partnerships to fill in the supply gap (i.e. lack of personal protective equipment) by incentivising small scale businesses to start shifting their production to such products. Ultimately, it is imperative that policy initiatives be executed with consideration of resources and budget availability. 
Third, local governments could use this difficult time to build momentum in getting society to embrace traditional values that might be needed now more than ever. Indonesians are known as a large group of people that strongly adheres to the concept of gotong royong (spirit of cooperation). This spirit can be used to encourage public participation in government programs. With budget refocusing and reallocation, for example, local governments will have the option to expand the implementation of the monthly cash transfer (BLT) program using regional transfers and village funds. More people will benefit from the Family Hope Program (PKH) and Sembako Program. Our social capital that embodies the spirit of cooperation can be embraced to ensure the right distribution of the BLT and staple foods starting in neighbourhood units (RT) and community units (RW). 
Proper distribution and adequate transparency will also be very useful in preventing food scarcity due to stockpiling or panic buying. Another way to improve budget transparency is for local governments to work closely with local non-governmental organisation (NGOs), the Development Finance Comptroller (BPKP), and facilitators from the Village, Disadvantaged Regions, and Transmigration Ministry. .
Related articles:
Employment Security In Indonesia Post COVID-19