Social media has evolved from a platform to connect people into one where people can engage with their favourite companies, access new career tools and stay current with global events. A 2019 World Economic Forum (WEF) article, citing a report by Global Web Index on 'Social media use by generation', revealed that Gen Z spends more time on social media than Millennials, at 2 hours 55 minutes per day. Gen Z are also called digital natives because they grew up shaped by technology, and the internet is an integral aspect of their daily life. 
The study also found that Gen Z is moving away from social platforms like Facebook, for more visual media such as YouTube, Snapchat and Instagram. These visual platforms are avenues for Gen Z to express themselves, visually, to a broader audience. 
Based on Meltwater's 2019 report, 'Beyond skin deep', Instagram is the most popular channel for influencers, followed by Twitter and YouTube across Indonesia, Singapore, Malaysia and the Philippines. In Southeast Asia, 55 percent of the population are avid social media users. 
Social media also drives the e-commerce market where platforms are used for product research, brand engagement and online purchases. According to a 2018 study titled 'Here comes the Centennial: Southeast Asia's new generation of shoppers' by Dentsu Aegis Network and Econsultancy, 49 percent of Gen Z turns to social media when they are researching for more information on future purchases. 
"All eyes are on Southeast Asia as the world's next consumer powerhouse, with its young population and increasing purchasing power," said Nick Waters, chief executive officer of Dentsu Aegis Network Asia Pacific. With over 50 percent spending more than US$30 a month on online shopping, the region's young population is set to contribute 34 percent to consumption growth by 2030. 
The report also found that 56 percent of respondents prefer paying cash on delivery for their purchases, while 43 percent will abandon their purchases if their preferred payment options are not available, prompting companies to look into providing several payment options.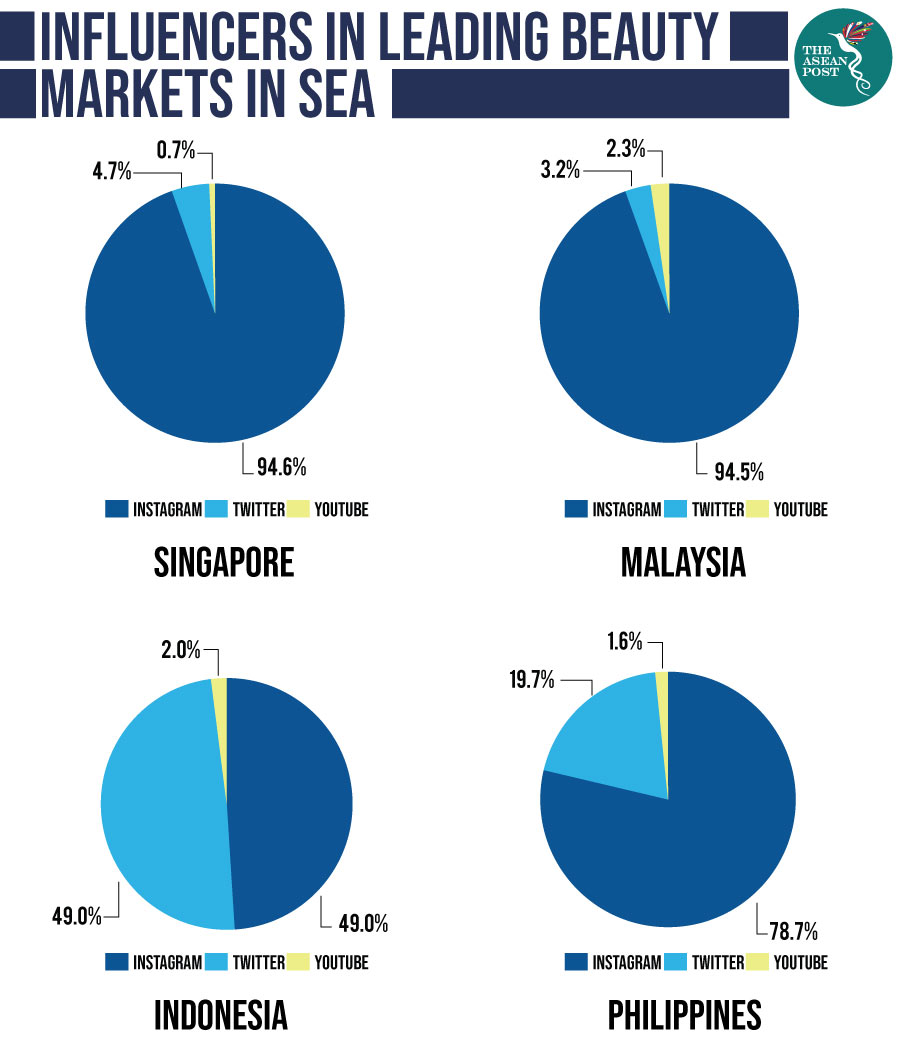 Authenticity is important
The e-commerce market has seen significant growth in the influencer industry, with 72 percent of noteworthy brands stated that they had outsourced a substantial portion of their marketing resources to online influencers. 
Gen Z believes authenticity is important, preferring to see real people as digital influencers rather than celebrities. Followers see influencers who are ordinary teens as friends, and this sense of closeness gives influencers significant marketing power. Gen Z is 1.3 times more likely to purchase a product recommended by their favourite influencers. 
A social creature, Gen Z uses YouTube as a learning platform. Gen Z is hungry for how-to clips that showcase new products and skills. However, Gen Z doesn't spend much time on any single video, clocking in an eight-second attention span only. This generation has convinced marketers to make six-second advertisements the new industry standard.
Value diversity
The postmillennial cohort has a strong sense of purpose and feels connected to important causes. Based on Kantar Consulting's new Purpose 2020 'Inspiring Purpose-Led Growth' report, almost two-thirds of millennials and Gen Z, favour 'brands that have a point of view and stand for something'.
Gen Z is socially-aware of global issues, and they value diversity. Social media platforms are providing Gen Z with extensive exposure to global narratives, drawing them to companies and institutions that seek to make a difference in the world. 
Southeast Asia's youth are demanding companies to reflect values of equality and eco-consciousness. According to a 2018 research by Dell Technologies, 'Gen Z: The Future has arrived,' Gen Zs in Southeast Asia are passionate about environmental causes and want to make a positive impact on the world. The recent Global Climate Strike by youth around the world is proof that Gen Z has made climate change their issue.
Gen Z also rejects gender-conforming identities, rooting for diverse representation to extend the ideal of fluid boundaries of gender. They are also fighting gender discrimination and toxic masculinity that forces a stereotype on men, emphasising strength and emotional restraint. Gen Z is leading the social encouragement of expression of affection and emotions. 
Challenging stereotypes
Gen Z's self-loving and self-expression mantras are shaping social progression and traditional beauty norms. They are breaking down stereotypes by proudly wearing and being what makes them feel good. With the rising numbers of beauty influencers who are male, it is not surprising then that there is a surge in interest for makeup among Gen Z's men.
According to market researcher JUV Consulting, men's cosmetic is currently a fledgling business, garnering a global value of only US$1.14 billion in 2019, which is just a fraction of the cosmetic industry's US$71.1 billion. Based on Euromonitor International's data, men's skin-care products had a sales revenue total of US$9.2 billion in 2018. 
"Make no mistake, Generation Z will make men's makeup a thing, and the older consumers will follow," says Yasushi Ishibashi, chairman of Acro Inc, which created the first comprehensive men's cosmetic brand, 'FIVEISM x THREE'. 
More young men are now accepting self-care and makeup, shifting advertisements' usual route of displaying men's hardness and physicality to genderless values, such as individuality or empowerment. And as Gen Z moves towards an open and gender-fluid world, products like genderless mascara, foundation and other beauty products will continue to have an impact on culture and society. 
Social media for Gen Z is no longer a space for consuming and connecting; it has become a space for the formation of movement and protest. Young people are demanding a voice in decisions that affect their lives, and social media is helping them amplify it. Whether its commerce, marketing or social justice, Gen Z is proving to be the agent of change. 
Related articles:
Eco-conscious Gen Z taking action