While President Joko "Jokowi" Widodo may have shocked some Indonesians on Thursday when he announced the government wants to replace some civil service positions with artificial intelligence (AI), the idea of using AI to streamline government processes is increasingly gaining prominence across the world.
Intent on starting his second five-year term with a solid push to cut red tape and encourage more investment, Jokowi instructed his ministers to reduce the ranks of Indonesia's public servants from four to two in 2020 as "our bureaucracy will be faster with AI".
Although he did not provide further details, if passed in parliament, the rule will be among the more than 70 overlapping laws and regulations which Indonesia is looking to amend in order to simplify licensing and investment procedures and boost the country's competitiveness.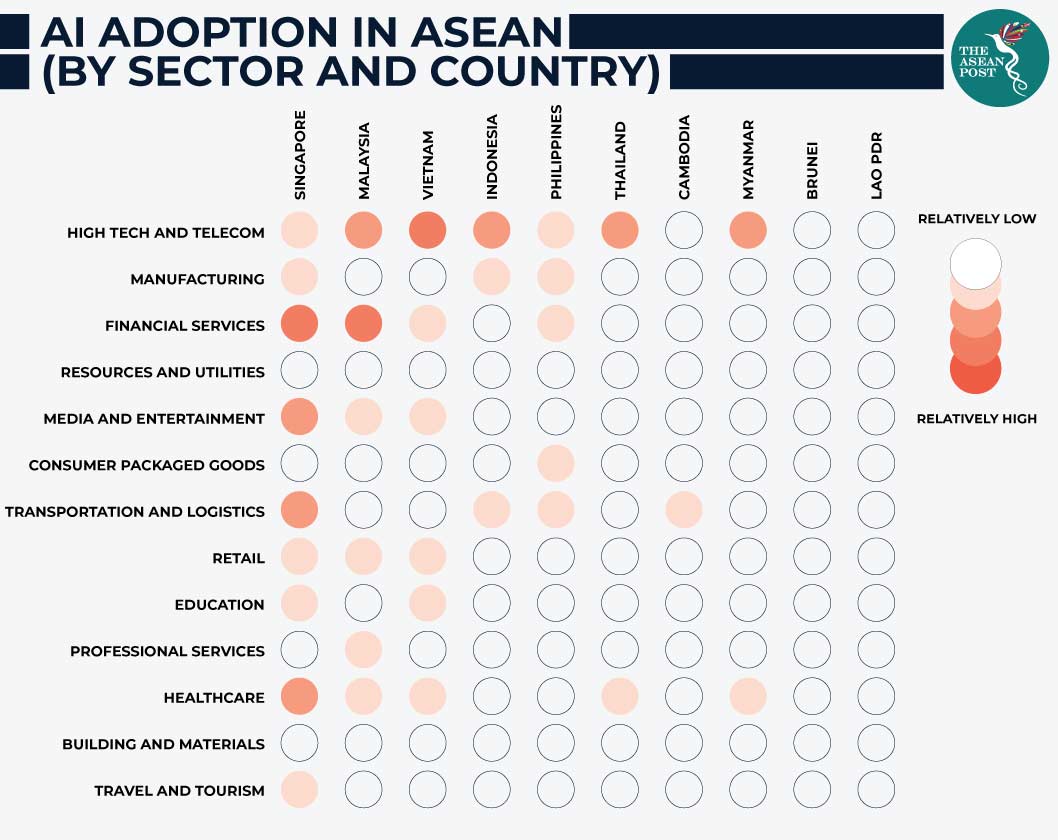 While it may sound far-fetched, Indonesia is not alone in its push to improve government agencies with AI.
AI and governments
In Russia, another country notorious for its red tape, President Vladimir Putin recently told a conference in Moscow said AI would boost transparency and increase the efficiency of administrative procedures.
Praising AI technologies for the ability to "get rid of the inertia and sluggishness of the bureaucratic machine", Putin said that AI would also allow people to see "what the authorities are doing and what they are motivated by when taking certain decisions."
In September, the World Economic Forum (WEF) released the world's first government procurement guidelines for AI, with the United Kingdom announcing it will be the first to pilot or test these guidelines and potentially accelerate the use of AI in the public sector.
Closer to home, Singapore's 'National AI Strategy' released earlier this month revealed that an AI chatbot will be launched in 2022 to guide Singaporeans in reporting its more than one million annual municipal issues. The chatbot is expected to ease the tedious reporting process by informing people of the correct agency to report the issue to and prompting them for key case details in real time.
Meanwhile in Taiwan, Shuyang Lin, the co-founder of the government's innovation lab Public Digital Innovation Space (PDIS), last year predicted that; "We can replace the entire government by AI in 500 years… I have no problem saying that".
Large civil service
While Jokowi may not be taking things that far, improving the civil service is nothing new for the former Jakarta governor.
There were more than 4.3 million civil servants in Indonesia in 2017 according to Statistics Indonesia (BPS), and this hasn't been the first time the 58-year-old has tried to create a more efficient public workforce
In his first term in 2015, Jokowi even issued a moratorium on civil service recruitment to improve his administration's effectiveness and avoid wasteful spending.
Fast forward to earlier this month, and Administrative and Bureaucratic Reform Minister Tjahjo Kumolo issued an order for government institutions to re-assess roles for middle and lower job positions at state institutions with the aim of redirecting about 430,000 civil servants into jobs that would have a greater impact on public service delivery. 
With civil servants' salaries and allowances accounting for 33.8 percent of Indonesia's budget in 2016, public service downsizing policies is an easy – but unpopular – way for Jokowi to maintain a well-oiled government workforce.
Uncharted waters
However, Jokowi – as with other leaders across the world – is entering largely uncharted waters in a bid to use AI in government.
WEF noted that while governments want to acquire AI solutions to streamline processes and provide insights into key sectors such as transportation, healthcare and public services, officials often lack the experience of acquiring such solutions. In addition, many public institutions are cautious about harnessing this rapidly developing technology at a time when society is only just beginning to understand AI's risks and opportunities.
This is why guidelines such as that introduced by the WEF in September play such a crucial role in easing growing public concerns of AI's bias, privacy, accountability and transparency.
"AI solutions hold the potential to vastly improve government operations and administer public benefits to citizens in new ways," said Eddan Katz, the WEF's AI Project Lead.
"These guidelines empower governments and international bodies to set the right policies, protocols, and assessment criteria that will facilitate effective, responsible and ethical public use of AI. Once standards are set and widely adopted, we could see new policies emerge to help navigate an uncertain ecosystem."
Related articles:
WEF: Singapore world's most competitive economy
Regulating artificial intelligence adoption in Southeast Asia