The COVID-19 outbreak has prompted governments around the world to impose preventive measures against the deadly virus which includes citywide lockdowns and travel curbs. Citizens are urged to follow social distancing guidelines and stay indoors. Following an increase in movement restrictions across Southeast Asia, many believe that crime rates would decline as technically there would be fewer people out and about. 
According to media reports, the Philippine National Police (PNP) stated that crime incidents across the archipelago had "dipped sharply" during the 84-day lockdown imposed since mid-March to control the spread of the novel coronavirus.
PNP chief Archie Gamboa told local media that the crime rate on eight types of "focus crimes" like murder, homicide, physical injury, rape, robbery, theft, carnapping of vehicles including motorcycles had "dipped sharply to its all-time law" amid the lockdown period.
Over in Indonesia, police recorded 3,743 felonies nationwide in early April, plummeting from 4,197 felonies the previous week. Local police also stated that misdemeanours had also decreased around 53 percent, from 301 to 139 cases, whereas public disturbances had dropped 34 percent from 69 to 45 cases.
ASEAN member state Malaysia also saw its nationwide crime rate drop by 70 percent since the implementation of the country's partial lockdown, known locally as the Movement Control Order (MCO) in mid-March. The remaining 30 percent were mainly break-ins and motorcycle theft cases, said the Inspector-General of Police, Abdul Hamid Bador.
Nevertheless, all three of the mentioned countries have started relaxing their virus restrictions in recent days. Does that mean we will see an increase in crime rates soon as people are allowed back outdoors?
The International Criminal Police Organisation or Interpol recently warned that the COVID-19 pandemic had created new "opportunities" for criminal groups, ranging from hacking attempts to attacks against healthcare workers and essential infrastructure. 
"Criminals don't take breaks. Even as everything around us is being put on hold, they are looking for new ways to generate profits," noted the organisation on its website. 
Counterfeit
Last March, Thai police raided a recycling factory that sold used face masks as new ones in central Thailand's Saraburi province. According to the police, the workers would iron the face masks before folding them into boxes to appear like new and unused ones. This is not the first case of raided masks in the kingdom. A month later, three people were charged with selling large quantities of overpriced face masks and fake sanitisers in Bangkok.
Neighbouring Vietnam has also reported to be facing a problem with counterfeit COVID-19 products. Some are taking advantage of the soaring demand for face masks, resulting in an increase in production and business activities, mixing medical equipment and surgical masks which are of low quality and fake goods of unknown origin, noted the country's General Department of Market Management. 
Hate Crimes
Sinophobia and xenophobia have also been growing in different parts of the world since the COVID-19 virus first emerged in Wuhan, China in December 2019. 
A few months ago, a 23-year-old Singapore student of Chinese ethnicity became a victim of a hate crime in London, United Kingdom (UK). 
"The guy who tried to kick me then said, 'I don't want your coronavirus in my country', before swinging another sucker punch at me, which resulted in my face exploding with blood (from my nose)," wrote Jonathan Mok on a Facebook post.
Many cases involving anti-Chinese sentiments have been reported since then, including across Southeast Asia. 
Domestic Abuse
Unfortunately, gender-based violence is not unheard of in Southeast Asia or in other regions in the world. 
As cities go into lockdown, and citizens are urged to stay indoors – victims of abuse are trapped inside their homes with their abusers, and have nowhere to go.
"There has been a significant rise in domestic violence cases since the start of the coronavirus-related quarantines, with reports showing women and children at greater risk of abuse," said Interpol secretary-general Jurgen Stock.
In Indonesia, even under normal situations, one in three women have experienced physical and/or sexual violence. In the wake of the pandemic, gender-based violence in the country has increased by 12 percent according to an online survey conducted by the National Commission for Violence against Women (NCVAW). 
In neighbouring Malaysia, the Women and Family Development Ministry (KPWKM) and a few women's rights groups such as the Women's Aid Organisation (WAO) have reported an increase in distressed calls and enquiries to their hotlines amid the country's partial lockdown.
Fraud
According to Interpol, telephone fraud and phishing scams are on the rise too with criminals tailoring their techniques to suit the current crisis. Phishing refers to a fraudulent attempt to obtain sensitive information sometimes through email attachments or links which contain malware.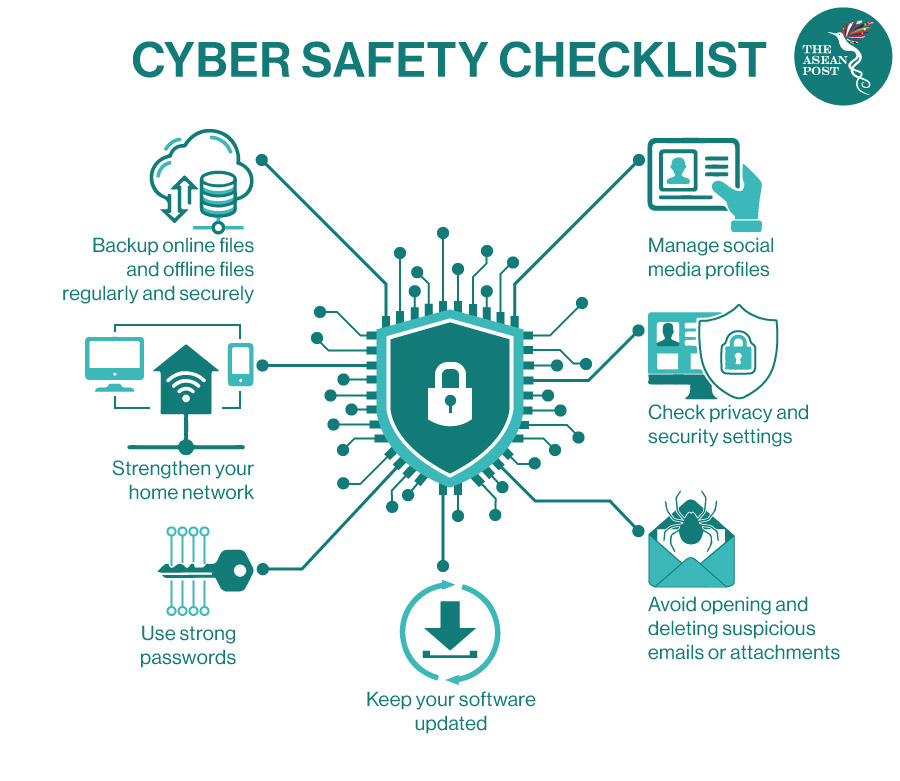 In a telephone fraud, criminals would call victims and pretend to be a figure of authority such as a health official and claim that a relative of the victim had fallen sick with the COVID-19 virus. They would then typically request payment for medical treatment.
Among other rising threats include an increase in cybercrimes such as malware and ransomware, illegal trading of COVID-19 related products such as patients' blood and pharmaceutical drugs on the dark web, and individuals impacted by the economic recession becoming potential targets of loan sharks.
Related articles:
Does Malaysia Have A Gender Stereotyping Problem?