Last week, a revealing video clip went viral on social media which put a popular local Malaysian actor, Zulkifli "Zul" Ariffin, in a bad light. The video had been uploaded on the movie star's official Instagram account and shows an undressed man similar in appearance to Zul. A woman's voice could also be heard behind the camera.
In Muslim-majority Malaysia where owning, distributing or even displaying pornography is an offense against Section 292 of the Penal Code, it does not take much imagination to see how the video could cause problems for Zul. The fact that Zul himself is a Muslim does not serve to make things any easier for the actor.
Adding to the conundrum – and perhaps suspicions – is the fact that, soon after the video was published on the actor's Instagram account and subsequently went viral, the account in question was deactivated. It is believed that the account was deactivated by the actor himself last Tuesday after the pornographic video clip began circulating on Twitter.
A statement was then uploaded by the Zul Ariffin Fan Club (ZAFC) which stated that the Instagram account had not been hacked and that it was, in fact, Zul who had decided to take a break from utilising the social media platform.
Seeking to explain the situation himself, Zul, who starred in local box office hits like J Revolusi and Sangkar, told local media that he had become the victim of irresponsible individuals who had utilised modern technology in an attempt to defame him. 
"Since people have already been able to deepfake (Facebook founder) Mark Zuckerberg's face, what more me? It's so easy to find visuals of me to do a deepfake like this. I never imagined that I'd be a victim of this sort of thing. I thought this only happens to politicians," the 33-year-old was quoted by local Malaysian media as saying.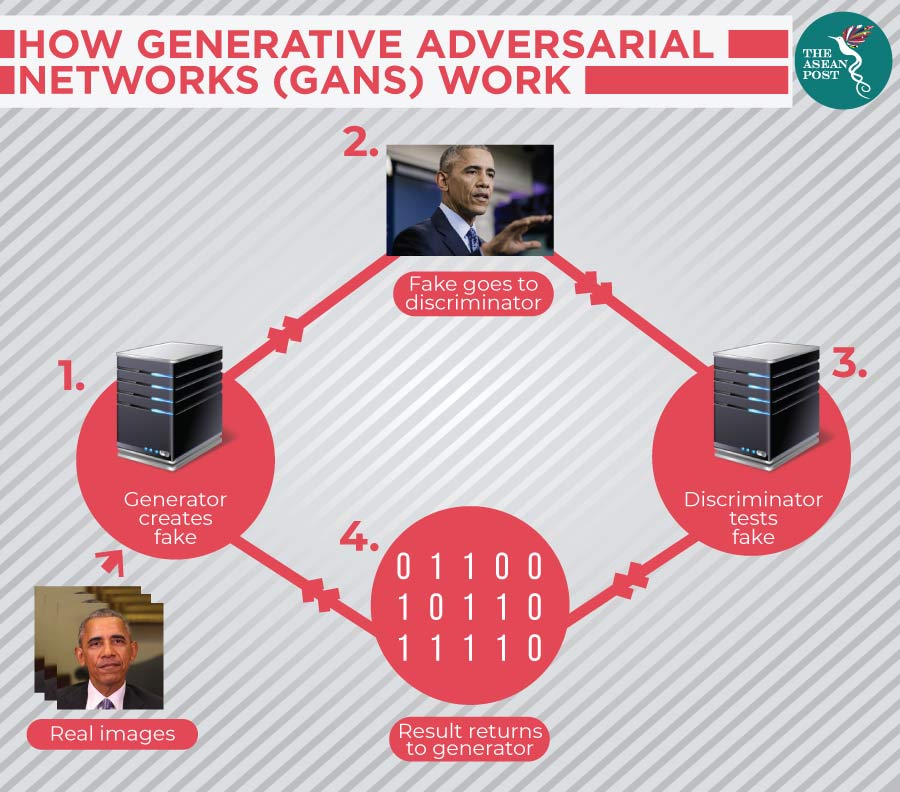 Deepfake
Deepfake, a portmanteau of "deep learning" and "fake", is an artificial intelligence (AI)-based human image synthesis technique. It is used to combine and superimpose existing images and videos onto source images or videos using a machine learning technique called generative adversarial network (GAN). The combination of the existing and source videos results in a fake video that shows a person or persons performing an action at an event that never actually occurred.
There is very little doubt today that while technological advancements provide better quality to peoples' lives, it also comes with its negatives. Some of those cons can be terrible and this is something The ASEAN Post has touched on numerous times before.
In the case of deepfake, it is important to note that the term "deepfake" first came to public attention in December 2017, when a user named "DeepFakes" posted realistic looking explicit videos of famous celebrities on the discussion website Reddit. He generated these fake videos by superimposing celebrities' faces onto adult movie actors.
The fact that the improvement in technology first emerged with explicit videos of famous celebrities has put those who are aware of the technology and its implications on high alert. This, coupled with the ease in creating deepfakes, has given rise to the fear of targeted hoaxes and revenge pornography.
Revenge pornography, or revenge porn, is the distribution of sexually explicit images or videos of individuals without their permission. The sexually explicit images or video could be made by a partner with or without the prior knowledge and consent of the individual in question. The possession of the material could also be used by perpetrators to blackmail their subjects.
In the wake of civil lawsuits and the increasing numbers of reported incidents, legislation has been passed in a number of countries and jurisdictions to outlaw this practice, though approaches have varied. The practice has also been described as a form of psychological abuse and domestic violence, as well as a type of sexual abuse.
Considering that when deepfake first emerged, it was used to put the faces of famous celebrities on explicit videos, Zul should probably be given the benefit of the doubt. Being the star that he is, if past enemies wanted to create a deepfake video of him, it wouldn't be too hard to do. Whether the video is authentic or fake is up to the courts to decide but we should remember that it is a human right to be presumed innocent before being found guilty. 
Related articles:
Tech complicates war against child porn