Ministries and child protection non-governmental organisations (NGOs) in Cambodia have established a joint-committee for the implementation of the Action Plan to Prevent and Respond to Violence Against Children 2017-2021.
The Action Plan highlights an array of situations of violence against children in the kingdom including physical and sexual violence, child neglect, child marriage, trafficking and labour, and online child sexual exploitation, among others.
While Cambodia has certainly been improving its game as far as taking care of its children goes (the joint-committee being just another example of this), there is still room for more improvement as violence against children continues.
When speaking of violence against children in the country, a study often cited is one conducted in 2013 by the Ministry of Women's Affairs, the United Nations Children's Fund (UNICEF) Cambodia, and the United States Centers for Disease, Control and Prevention. According to the Cambodia's Violence Against Children Survey 2013, more than 75 percent of children experience violence (physical, emotional or sexual) before the age of 18. 50 percent experience physical violence, 25 percent emotional violence, and five percent sexual violence.
It has also been revealed according to 2017 data from the World Tourism Organization (UNWTO), that each year three million people take a trip in order to have sexual relations with minors. The most popular destinations are Brazil, the Dominican Republic, Colombia, Thailand and Cambodia.
Numerous reports have also noted that, as Cambodia becomes more internet-savvy, new issues with regard to violence against children have cropped up. These issues include online sexual abuse of children as well as cyberbullying.
The fact that the Action Plan to Prevent and Respond to Violence Against Children even exists and was introduced in 2017 goes to show how long the problem has persisted. 
In tackling the issue, perhaps one area the Cambodian government should also look at is poverty.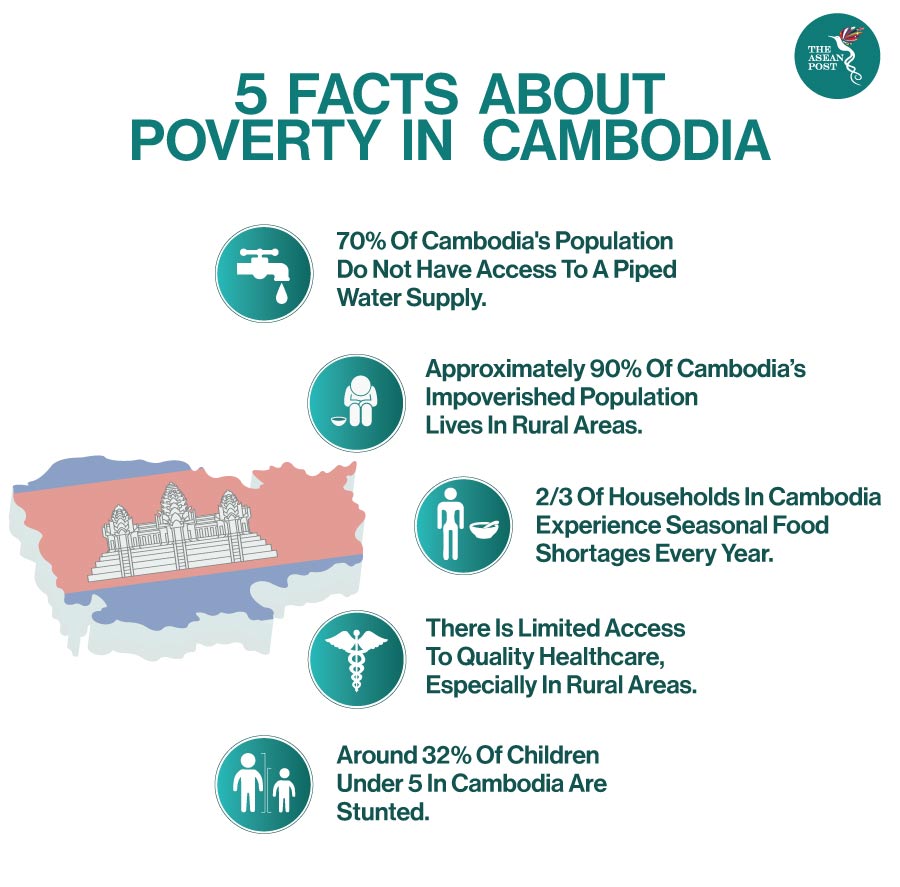 Empty Pockets, Broken Children
It is no surprise that poverty and child abuse go hand in hand. According to research associates Christina Paxson and Jane Waldfogel at the National Bureau of Economic Research (NBER), children with two non-working parents or parents whose income is below 75 percent of the official poverty level are more likely to be subject to neglect and abuse.
Back in 2018, UNICEF Cambodia interviewed mother of three, Sen Nary who sells seeds to bird-feeding tourists and her tuk-tuk driver husband who both work seven days a week, from dawn until dusk. Nary admitted that in the past, their hardship sometimes overwhelmed them and caused them to be violent towards their children.
"I used to scold and hit my children when I was angry. I pinched their ears. Every day I felt heavy like a stone was inside my body. I asked (myself) why my children were so disobedient and why they could not be like other children. And then I felt hurt and wanted to hit my children," she was quoted as saying.
Nary has since turned her family's lives around through positive parenting but this is not the only instance where poverty causes violence towards children. News reports have also highlighted Cambodian parents who have sold their daughters into sex slavery. 
Unfortunately, this problem has further exacerbated amid the coronavirus crisis. 
Cambodian Premier Hun Sen recently revealed that the impact of COVID-19 had caused the loss of about 300,000 jobs in the kingdom, mainly in the tourism and garment industries. He said that the country's economy is projected to shrink 1.9 percent this year.
Sudden unemployment paired with mounting debt could lead to desperate parents forcing their children into the harsh conditions of labour and even an early marriage. UNICEF also recently warned that children are increasingly exposed to violence, exploitation and abuse during the current pandemic.
According to the World Bank, the poverty rate in Cambodia in 2014 was 13.5 percent compared to 47.8 percent in 2007. The country has undergone a significant transition and has achieved much over the past two decades. However, a 2018 report by the United Nations Development Programme (UNDP) and the Oxford Poverty and Human Development Initiative (OPHI) found that 35 percent of Cambodians still live in poverty. 
And while poverty has been dropping in the kingdom, around 4.5 million people remain near-poor, vulnerable to falling back into poverty when exposed to economic and other external shocks. 
The Cambodian government is obviously serious about taking better care of its greatest asset – its children. Current efforts deserve to be applauded, but if the government is truly serious about taking care of its children's rights then, perhaps the economy is another area it should keep a close eye on.
Related Articles:
Sex Predators Thriving In A Pandemic