Singapore based Cocoon Capital recently announced a new US$20 million fund following its first US$7 million fund launched in 2016. The fund aims to bridge growing industry demands for more seed-stage funding in the region."With the billions of dollars available in venture capital in the region, only a fraction is targeting seed-stage companies and Cocoon Capital seeks to help fill this gap", said Will Klippgen, co-founder and Managing Partner at Cocoon Capital.
"The funding gap is even more prevalent outside Singapore, which is why we are expanding our presence into neighbouring countries like Vietnam, Indonesia and the Philippines, all of which have tremendous potential," Klippgen added. Early stage start-up funding in Southeast Asia has seen a surge in recent times.
According to a 2018 joint study by Google and Singapore's Temasek Holdings, companies valued at between US$10 million and US$100 million have raked in US$1.4 billion in investments within the first half of 2018 – eclipsing the US$1 billion received for the whole of 2017. From a deals flow perspective, in the first half of the year, the region recorded 580 seed and Series A deals and 61 Series B and Series C rounds targeting companies valued below US$100 million. In both instances, there were as many deals within the first half of 2018 as there were in the whole of 2017.
Tech Fund Focus Areas
The new fund will target early stage companies in financial technology (fintech), deep technology (deep tech) and medical technology (medtech) verticals. This focus comes at a timely juncture as these industries are only now burgeoning in the region. The fintech sector in Southeast Asia has been booming for quite some time now. A myriad of applications that aim to ease payments, money transfers and banking services are now readily available, with many more ideas still in the works. Governments in the region are also keen on experimenting with fintech solutions with Singapore, Malaysia and Thailand having their own fintech regulatory sandboxes to aid in this process.
In terms of funding, fintech is by far the most dynamic of the three, attracting over US$500 million in investments in the first half of 2018 alone – double the amount in 2017. Most of the funds went to 300 start-ups in the region via seed and Series A deals, a nod to the ongoing race to unlock tremendous opportunities in the financial services space.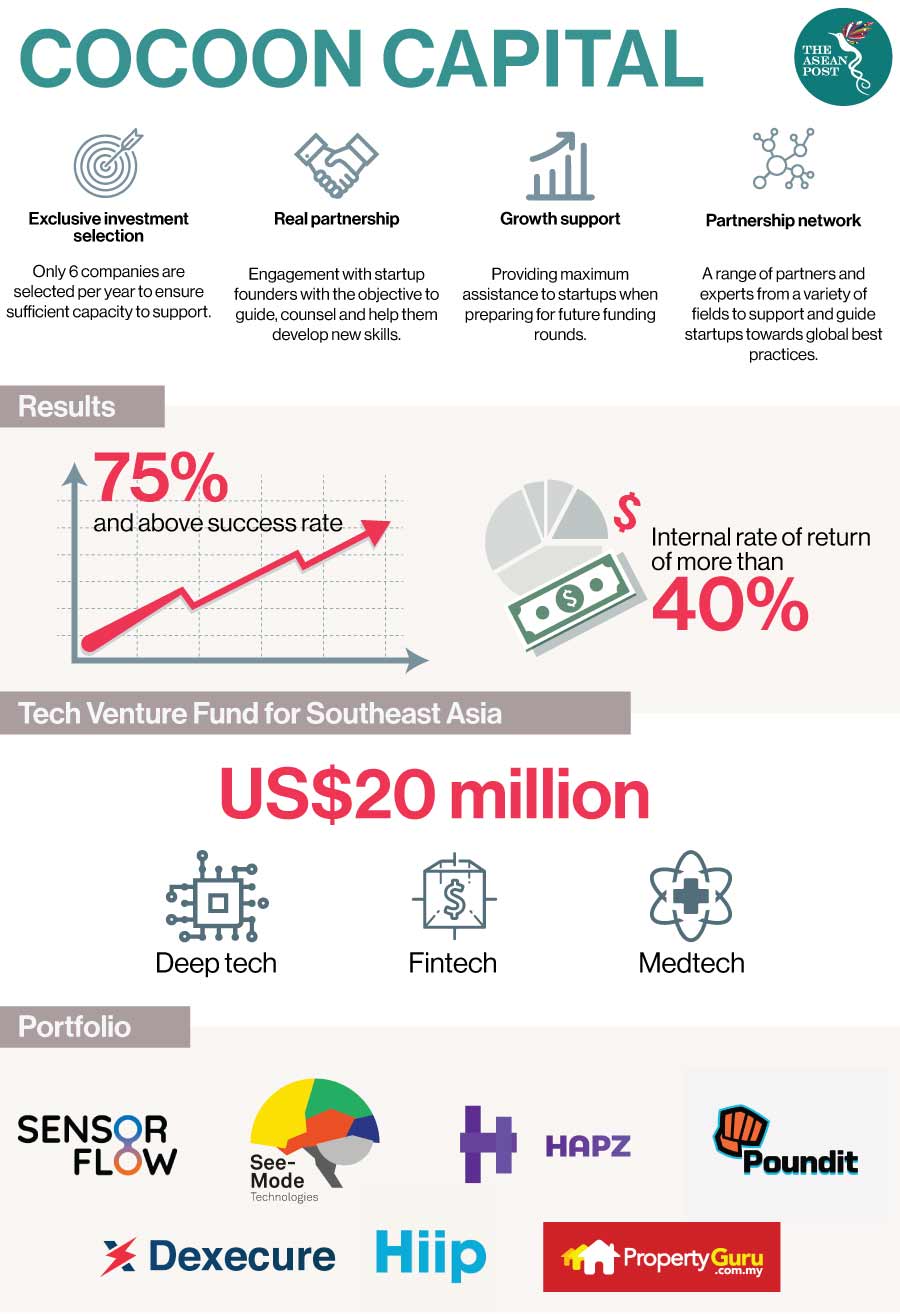 However, deep tech and medtech are in the nascent stages of development in the region. Deep tech, which uses previously theoretical scientific discoveries for real-world applications will likely take humanity to the next paradigm shift in technology. Around the world, deep tech start-ups are already beginning to make waves in the healthcare, agriculture, bio-robotics and energy sectors. Within Southeast Asia, such start-ups are still in the fresh development stage but are nevertheless working hard to bring experimental technologies to mainstream use.
Medtech will be crucial to the increasingly ageing populations of the region. By 2050, the percentage of those over the age of 65 is expected to triple to 123 million from 39 million in 2016. In mature economies like Singapore, Brunei and Thailand, healthcare demand is on the rise as these markets also cater to the burgeoning demand for medical tourism in the region. This will spur medical health demand and invites room for innovation and disruption for medtech start-ups.
Unleashing Growth
The early stage venture capital firm espouses a unique start-up growth philosophy that investors must play a more active role in early-stage companies to unleash their potential. By limiting the number of investments done to six per year, the partners at Cocoon Capital have ample time to give their full support and attention to select start-ups.Cocoon Capital also provides a suite of support services to help fast-track young companies and its hands-on approach helps differentiate it vividly from the typical working style of traditional venture capital firms."Cocoon's partners really roll-up their sleeves and make themselves useful. They are very timely with their advice which has helped accelerate our momentum in the right direction", said Sai Ranganathan, Chief Executive Officer (CEO) and co-founder of SensorFlow.
SensorFlow, a clean energy start-up looking to make buildings more energy efficient was one of the 10 success stories of Cocoon Capital's previous US$7 million tech fund in 2016. Other notable start-ups under their portfolio include medtech start-up, See-Mode Technologies as well as PropertyGuru.com, Southeast Asia's largest property portal.
"We are seeing immerse potential in regional start-ups with a young and tech-savvy talent pool that knows how to harness technology to solve real problems," said Michael Blakey, co-founder and Managing Partner at Cocoon Capital.
"The quality of ideas and possibilities have transcended the imaginable and Southeast Asia is proving itself on track to becoming a leading commercial innovation destination."
Related Articles:
Alibaba and Tencent: Showdown in Southeast Asia
Region's digital economy exceeds expectations