To date, nearly 19 million people have been infected with the deadly coronavirus with over 700,000 related fatalities reported. Governments have imposed strict measures to curtail the spread of the virus which include lockdowns, curfews and shuttered borders. Nevertheless, as some countries are gradually coming out of isolation, citizens would now have to adapt to a 'new normal'.
Some examples of the new normal include the practice of physical and social distancing, temperature checks before entering premises and compulsory face mask-wearing. Until a viable vaccine for the virus is developed, some of these measures are likely to stay indefinitely.
It was reported that more than 50 countries across the globe require people to cover their faces with masks when they leave their homes. In some Asian countries, face masks were relatively common even before the COVID-19 pandemic. Pollution or previous experience with the Severe acute respiratory syndrome (SARS) and other outbreaks were some of the many reasons for past face mask-wearing.
However, in recent months, some countries have made it compulsory to wear face masks in order to control the spread of the COVID-19 virus. Last March, ASEAN member state Vietnam made face masks compulsory for people going out in public. Whereas back in May, South Korea made it mandatory for people to wear face masks when using public transportation and taxis nationwide. Other countries which have made face masks mandatory in public spaces include Singapore, Hong Kong and Victoria in Australia.
It was reported that starting 1 August, Malaysia had also joined the former countries in making face masks mandatory when in public. Under the Prevention and Control of Infectious Diseases Act, those who do not comply with the new rule will face a fine of up to RM1,000 (US$238.24). The country's Senior Defence Minister Ismail Sabri Yaakob said that wearing face masks is only mandatory in public transport and in "crowded public areas" such as markets, tourist spots and cinemas.
Although deemed a necessary measure to contain the virus, not everyone can afford face masks and disinfectant.
Recently, a picture of an underprivileged old man scouring piles of rubbish in a ditch went viral on social media in Malaysia. It was reported that the old man – believed to be homeless – was trying to find used face masks that he could possibly wear to avoid being fined by the authorities.
This isn't the first case of a person seemingly unable to afford a face mask.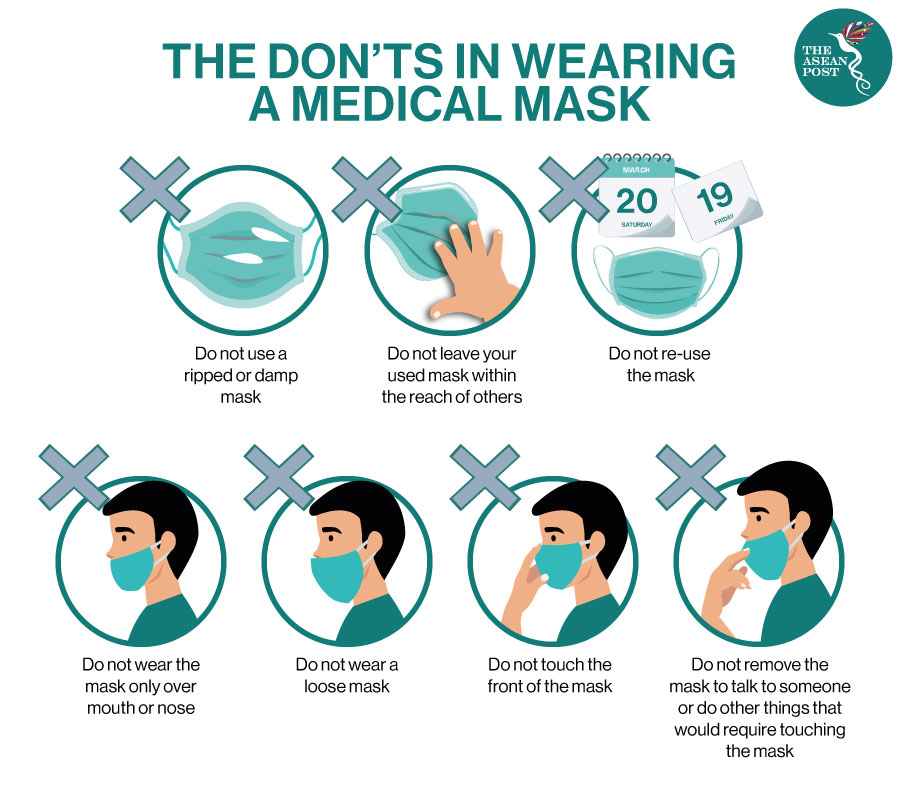 According to The Society for Community Organisation (SoCO), nearly 70 percent of low-income families in Hong Kong cannot afford to buy face masks or disinfectant. Sze Lai-shan, SoCO's Community Organiser told the media that many of these families who live in subdivided flats had their toilet and kitchen in the same area, making them more vulnerable to COVID-19.
"Some families, especially those who live in crowded subdivided flats or cage homes, face a much higher risk of cross infection if they stay at home, but they also don't have enough masks and disinfectants (so they can't go out)," she explained.
Some of those living in urban slums or families living in small homes not only find face masks unaffordable, but social distancing is also a luxury they simply cannot afford.
Whereas in South Asia, some impoverished families have to make the difficult choice of either buying food or face masks.  
"Certainly, the coronavirus itself does not distinguish between prince or pauper, race or religion," said Meenakshi Ganguly, South Asia director for Human Rights Watch (HRW). "But how it impacts individuals differs vastly depending on their access to food, shelter, health and other basic needs."
DIY
Malaysian senior consultant paediatrician, Dr Amar Singh raised concerns that the new ruling which makes face mask-wearing compulsory in the country may unfairly penalise the poor.
"To keep changing and buying masks may be difficult for the poor. We could promote good cloth masks. The poor cannot afford to keep using the masks for only a few hours and then trashing it," he said.
John Lau Pang Heng, Chairman of the Sarawak Community Policing Association (SCPA) – a non-governmental organisation (NGO) based in the East Malaysia state of Sarawak, urged the government "to consider giving face masks to every household again" as they did during the country's partial lockdown months ago. 
It was reported by local media that the ceiling price for face masks will be reduced in Malaysia beginning 15 August. 
The latest trend that has been seen everywhere across the globe is fabric masks. Some have resorted to sewing their own face masks to replace disposable medical masks. 
Media reports stated that some NGOs and activists have even sewn fabric masks to be given to those who are unable to afford them. Beatrice Wong, a 16-year-old Singaporean student alongside her sibling made headlines when they sewed over 300 fabric and reusable masks to be donated to those in need.
Fabric masks are also said to be more environmental-friendly compared to disposable masks.
Related Articles: