Ever since Grab bought over Uber's Southeast Asia-based business last March, social media has been abuzz with complaints against the ride-hailing giant. Complaints about Grab are mostly related to sudden hikes in fare prices after a deal which saw US-based Uber Technologies sell its Southeast Asia business for a 27.5 percent stake in Grab.  
Many are saying that since Singapore-based Grab has now established a monopoly over ride-hailing in most parts of the region, it is now engaging in price-gouging tactics. Grab have categorically denied this, maintaining that prices are determined according to their algorithm which is based on demand and supply.
While the jury is still out on whether Grab is spiking prices after the departure of Uber from the region, it is still a legitimate concern for many who depend on ride-hailing to get around. Uber's exit from the region means that Grab is the largest ride-hailing company now, effectively giving them a monopoly.
Countries clamping down
In Indonesia, authorities yesterday ruled that starting 1 May, ride-hailing motorcycle service providers such as Grab will only be able to charge fixed rates depending on the zone and distance travelled. Indonesia's Ministry of Transportation said the range for fares will be decided after discussions with all stakeholders, including drivers and consumer associations and Indonesia's anti-monopoly watchdog. Grab and home-grown Go-jek are in a price war in Indonesia as both companies bid to grab a bigger slice of the banking, e-commerce, ride-hailing and food-delivery pie.
In Malaysia, Grab introduced a Passenger Cancellation Policy last week. Penalising late cancellations and passengers who do not show up for their booking or are late, the policy was derided by customers for being one-sided as the same penalties do not apply to drivers.
Last September, Singapore's competition watchdog, the Competition and Consumer Commission of Singapore (CCCS), fined Grab and Uber a total of US$9.6 million over their merger, saying that the deal hurt consumers in terms of pricing and service quality. "Mergers that substantially lessen competition are prohibited and CCCS has taken action against the Grab-Uber merger because it removed Grab's closest rival, to the detriment of Singapore drivers and riders," CCCS Chief Executive Toh Han Li said in a statement.
In October, the Philippine Competition Commission (PCC) handed Grab and Uber a combined US$300,000 fine after it said the two parties rushed through the merger in the Philippines without waiting for approval.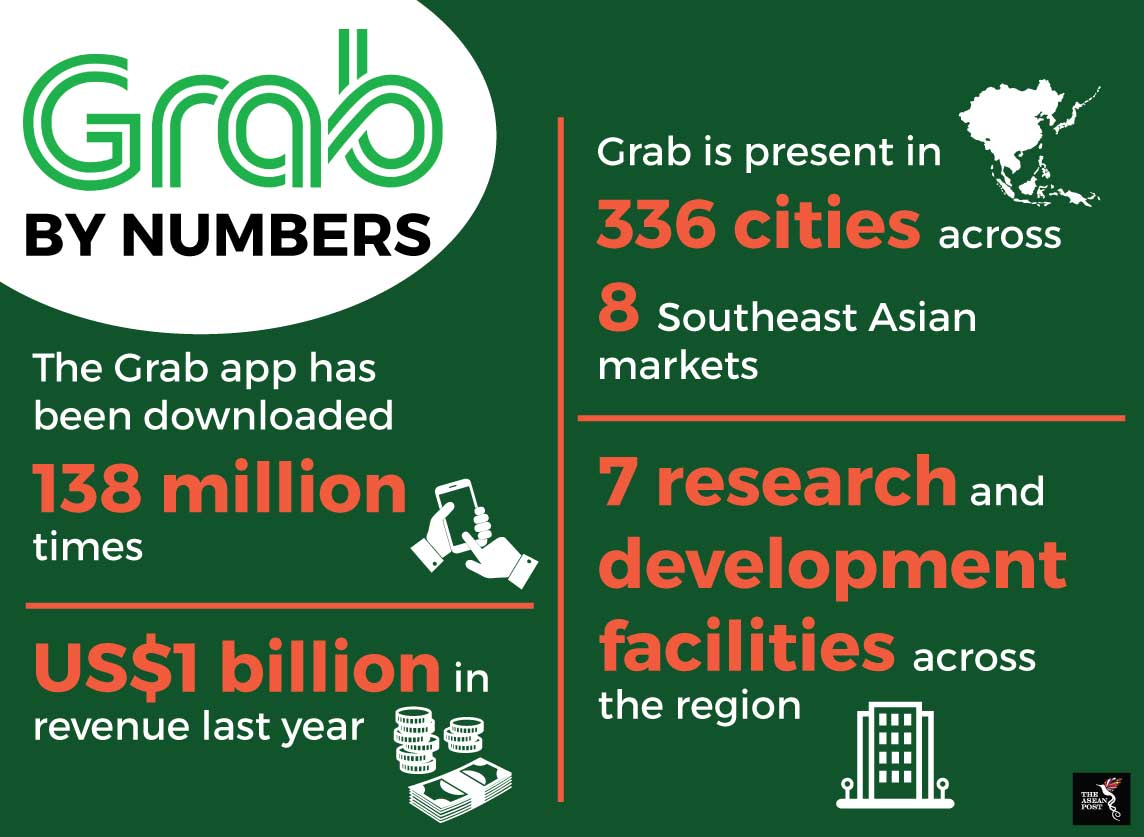 Source: Various
Dangers of a monopoly
A company with a monopoly has great power – more often than not, at the detriment of consumers. Among the dangers of a monopoly is that it has the power to set prices. Prices are usually decided by the market, and since Grab doesn't have any major competitor right now, it doesn't have to follow the market when setting its prices. Eventually, consumers will lose out if Grab ever decides to raise its prices.
Workers will also lose out if a monopoly is established. Without enough firms competing with Grab, drivers will have fewer options if work conditions get worse. In countries where Uber has a ride-hailing monopoly, drivers have reported that they are forced to work long hours – some even sleep in their car – to make a living.
However, in the world of ride-hailing, the creation of a monopoly is usually the end goal. Uber pioneered this business model, where a firm enters the market offering prices so low that other competitors would soon go out of business if they tried to compete. This explains the resentment many taxi drivers have against e-hailing companies.
With this business model in mind and Grab's grip on the region's e-hailing market getting stronger, experts have said that the logical step for Grab would be to raise prices. With its biggest competitor out of the picture, Grab needs to recoup the losses made when it was charging customers low prices.
This was what happened when Uber left the Chinese market in 2016. According to media reports, fares by Chinese e-hailing player Didi Chuxing rose by 20 percent.
With Uber's exit, many local e-hailing players have emerged but none so far have the capital nor resources to challenge Grab. Observers are hoping Go-Jek, Grab's biggest rival in Indonesia would spread its operations to other parts of Southeast Asia.
The authorities have a major role in preventing any unfair practices resulting from Uber's exit. They may not be able to stop Uber from leaving, but they need to make sure the market remains a level-playing field and also ensure that Grab is accountable for all its business practices.
This article was first published by The ASEAN Post on 19 April 2018 and has been updated to reflect the latest data.
Related articles:
Uber exits Southeast Asian market as Grab acquisition confirmed
Go-Jek prepared to further dominate Indonesia